After recently announcing their return to Miami's Bayfront Park, Ultra Music Festival has released the festival's dates and ticket registration info. 
---
It's been a hectic few months following the conclusion of Miami's Ultra Music Festival back in March and attendees can finally rest easy and look forward to the iconic festival's next edition. Previously taking place in the heart of downtown Miami at Bayfront Park, the 2019 edition of the festival was held on Historic Virginia Key in a park located a short bus ride away on an island. The end result was a great festival experience that Ultra is known for, but the most recent edition was not without its problems.
The Virginia Key location kept traffic out of downtown and allowed residents to enjoy a wide-open Bayfront Park. But between logistical problems and environmental issues, it was announced back in May that the festival would not be returning to Virginia Key in 2020.
This put UMF in a bind. Where could it possibly move to next? The most logical destination was Homestead-Miami Speedway, located an hour south of Miami. However, the Miami City Commission took us all by surprise last week and announced the return of Ultra to Bayfront Park in 2020.
The only thing left to worry about was the actual dates of the festival. Until today, the Ultra website only had "March 2020" listed as when the festival was taking place. Recently announced via social media and email, the 22nd edition of Ultra Music Festival will be held on March 20-22, 2020.
Ticket registration is now open as well via their website. Available on your browser or by using the Ultra Worldwide app for iPhone and Android, registering now allows you to snag the lowest-priced Ultra ticket when they go on sale. 
Additionally, when you register, you'll need to create an Ultra Passport account if you don't have one already. With your Passport, you can work towards earning express entry to Ultra Miami, access to exclusive viewing areas, and more just from attending the festival! Get ready for another unforgettable weekend at Bayfront by registering now and following Ultra's socials below.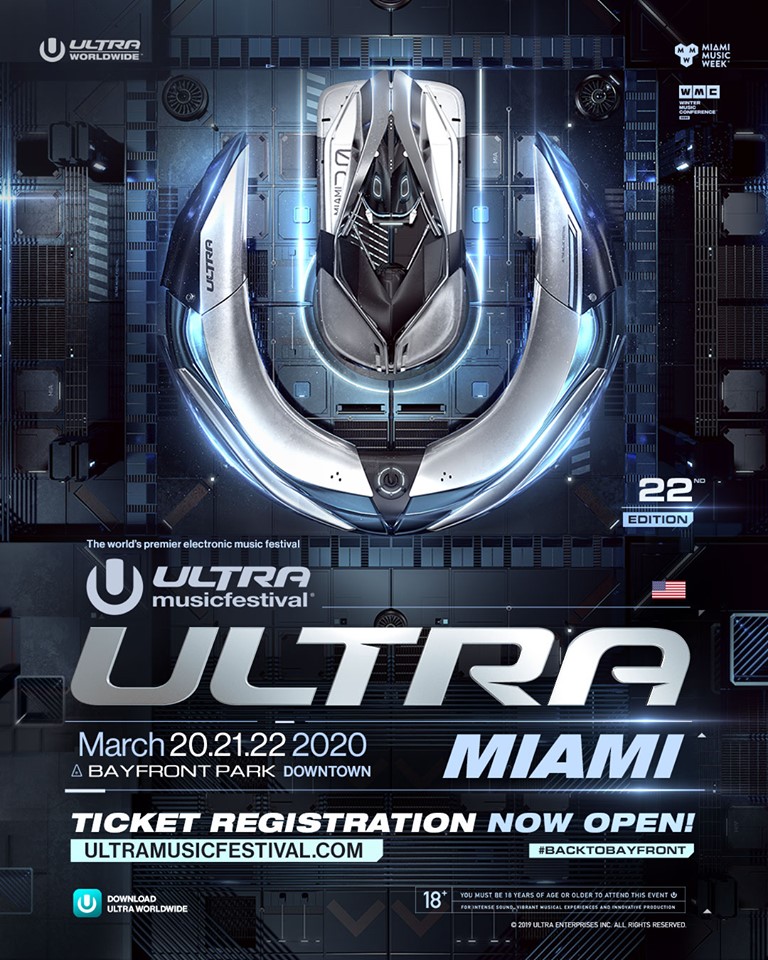 ---
Follow Ultra Music Festival on Social Media: