Ahead of a set at HARD Summer this year that will surely leave the crowd stunned, Dack Janiels has released a massive new tune dubbed "MURDER JUNKIE"!
---
Since first arriving on the scene, Bay Area-native and 40oz Cult Founder Dack Janiels has become well known in the bass community for delivering heavy wubs and sets that are truly larger than life. A graduate of ICON Collective, he has been rising through the ranks of the scene and taking no prisoners along the way with an onslaught of dubstep beats acting as the perfect soundtrack to his campaign.
This year has seen some monstrous tunes come from the depths of Dack Janiels' studio, like "Shinobi" and "Overkill," but now he's concocted something even more twisted with today's release of "MURDER JUNKIE". Out now on 40oz Cult, this tune is one that will deconstruct your brain as it pummels you with bass in an unrelenting manner. Eerie and brimming with elements that will transport you directly into a horror movie, this track is a welcome addition to his arsenal of tunes that hit hard.
It isn't just the studio work that has been blowing crowds away this year though, as Dack Janiels' high energy performances are ones you simply can't miss if you're a fan of all things bass. This year he's taken the stage at iconic festivals like EDC Las Vegas, gone b2b with other artists, and kept things hotter than ever with 40oz Cult showcases in San Diego and Los Angeles that were larger than life. Don't sleep on his set during HARD Summer this year because it's sure to impress!
Take a listen to "MURDER JUNKIE" on Spotify below, download or stream the tune on your preferred platform, and get ready for Dack Janiels' bass-fueled set at HARD Summer this year!
Stream "MURDER JUNKIE" and more of Dack Janiels' 40oz Bangers on Spotify:
---
"Murder Junkie is an ode to some of the heavier dubstep that really influenced my production early on. I wanted to create an evil atmosphere that would leave my listeners shocked (in a good way). You've been warned!"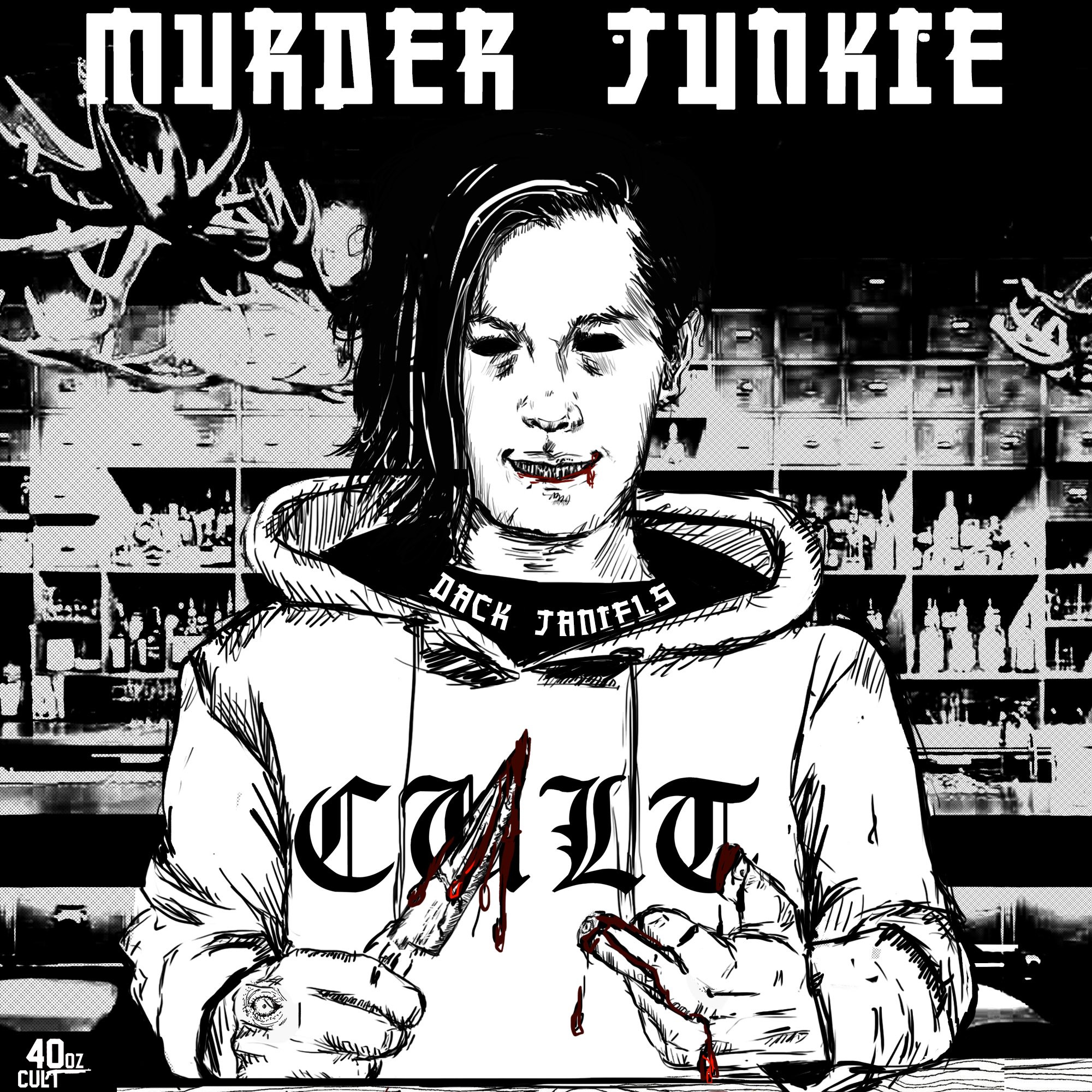 ---
Connect with Dack Janiels on Social Media:
Website | Facebook | Twitter | Instagram | SoundCloud