Mamby on the Beach, a Chicago festival bringing in a wide variety of music, has been canceled due to circumstances beyond their control at Montrose Beach.
---
After four great years at Oakwood Beach, Chicago festival Mamby on the Beach planned to move locations in 2019, but today, React Presents has announced that the festival has sadly been canceled. Originally, the move from Oakwood, which is located on the south side, to Montrose Beach, located on the north side adjacent to many popular neighborhoods, was meant to make Mamby an even better experience for all involved. With a more central location and several transportation options, Mamby and Montrose seemed like a perfect match for each other.
However, in recent months, several challenges arose at Montrose Beach. Most notably, an ultra-rare bird species known as the Piping Plover chose Montrose Beach as its nesting location. For weeks now, bird enthusiasts in Chicago have been volunteering to watch over it, as it is estimated as one of just 70 nests for the species in the Great Lakes region. The total number of these birds worldwide is estimated at just over 6,500, and there's been a high amount of media coverage regarding the ongoing battle between the bird lovers and the music festival.
Now, about a month prior to Mamby's scheduled weekend, it's clear that the birds have won. Yesterday, two of the Piping Plover eggs hatched, but will likely not leave their nest for at least 25 days. Today, Mamby on the Beach sent out an email blast notifying all attendees that the event is canceled. Not only is this due to the birds, but also because of high waters on the shore of Lake Michigan. According to the official statement, the cancellation is due to "significantly higher than average waters of Lake Michigan eliminating the beach portion of our intended site".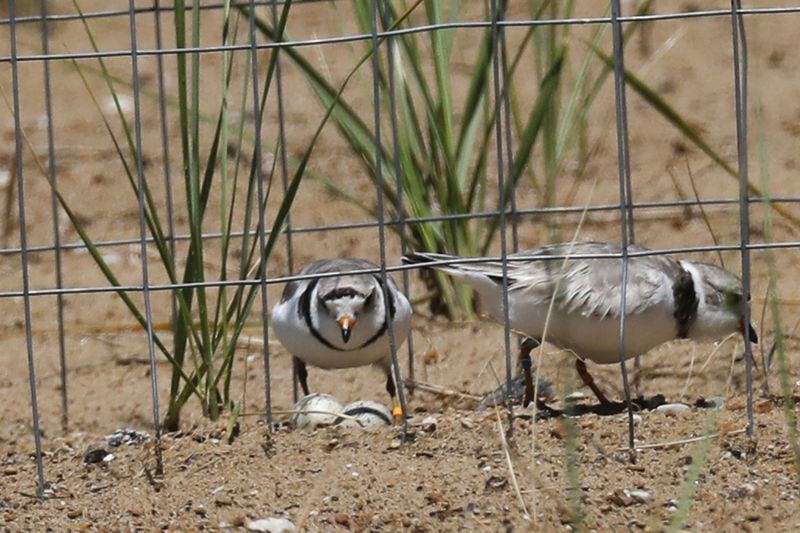 With a lineup that brought headliners including Zhu, Flying Lotus, T-Pain, and Virtual Self, this cancellation is sure to disappoint many fans. Mamby was a really great festival. I'm sad to see it go, and it's tough to think that it might still be happening if they never left Oakwood Beach, which was a really great venue. Let's hope that Mamby makes a strong return in 2020, as I was excited to attend again this year!
Read the full statement from React Presents: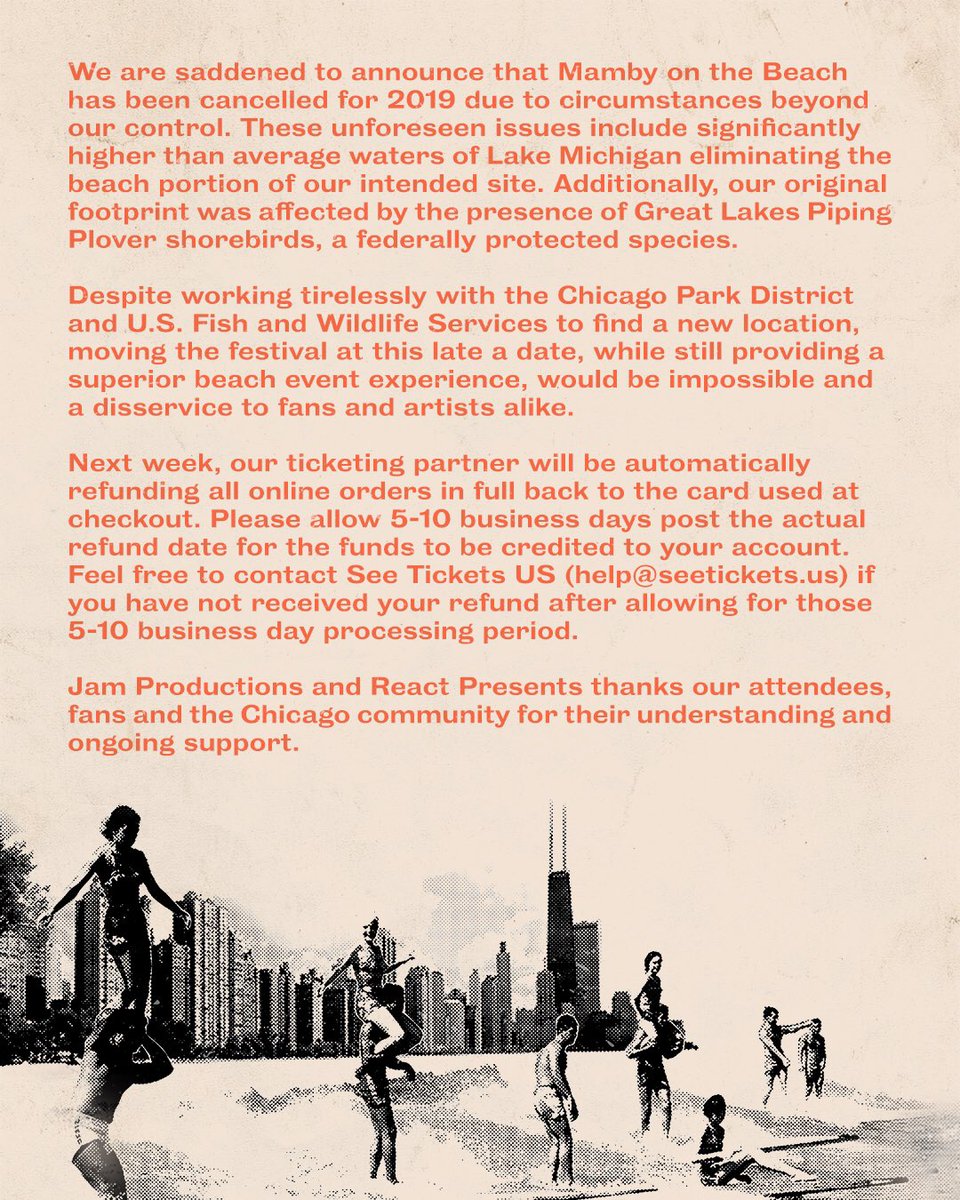 ---
Follow Mamby on the Beach on Social Media: