We sat down with to talk about Activa about his love for Luminosity Beach Festival, views on social media, how he dealt with burnout, and more!
---
If you asked me to name one of the most underrated artists in the trance scene and I would quickly say Activa without a second thought. This humble artist who produced some of the most innovative tracks in the early 2000s is also well known for his creative style that ranges from uplifting to tech with progressive and acid trance sprinkled throughout, masterful mixing and clean transitions.
The year was 2004 and Rob "Activa" Stevenson was a rising star in the trance world. With a string of successful releases on labels such as Liquid Recordings and Somatic Senses he quickly moved up the ranks and saw his tracks featured on the likes of Vandit and Discover. Not one to shy away from new challenges, 2010 saw him heading his own label Borderline with an A&R position at Discover and co-label management at Perfecto to follow. Activa was on top of the game when he decided to take a step back from the limelight and though he played a few gigs here and there he focused on being a producer and engineer.
In 2017, after a long hiatus, he returned to the stage for what was to be his final gig as a DJ. Trance fans and artists alike flocked to Luminosity Beach Festival 2017 to see this legend grace the stage and were not disappointed as he played one of the best sets that weekend. Due in part to fans' praise of his set and their very vocal desire to hear new tracks from this trance master, Activa decided to return to DJing and producing new original music. However, this time he's doing it in his own way and on his own terms!
We sat down with Activa following his set at Luminosity Beach Festival 2019 to talk about his Dreamstate SoCal debut, returning to the scene, and his journey as an artist. Listen to his set from Luminosity 2019 and read on for our full chat with him!
Stream Activa's Luminosity Beach Festival 2019 Set on SoundCloud:
---
Hi Activa, thanks for taking the time to chat with us today. Back in 2017, you wrote a post about how you had previously felt burnt out on making music which led to you taking a hiatus. What led to the burnout and now that you are more active again, how will you combat that this time around?
No problem, thank you for having me. It is quite a difficult question and I can only speak from my point of view, but there are certainly things that trigger both mine and others to feel drained by the scene and what you have to do if you want to be 'successful'. I was working in music full time, despite there not being a lot of money to support myself and needed to find other ways to pay bills that allowed me to keep making music.
One of these was DJing – I have always felt uncomfortable being in front of people like that, but gigging was a way to get income to support my full-time production. Another was producing and engineering for others – something that I am not going to touch on in this interview as it's such a volatile topic. Between these and having to constantly go onto social media and make it look like you're having the time of your life, the pressure of this constant facade builds up and with me, became too much. 
The insane output you need to actually stay current means that if you're also doing work for others, it really puts creative pressure on and if you hit a 'dry' spell with releases, gigs can slow down and cause financial pressure. I basically got myself back into the real work world and built up my skills that side to take the pressure off. This meant music took a back seat but in the meantime became a hobby again with no actual pressure. Very soon the enjoyment came back to producing and the 2017 gig at Luminosity (which I hadn't announced before would be my last) where a lot of people were asking for me not to stop, gave me a boost to come back, but on my terms.
The way I am combating the pressure is that music is a hobby. I don't need it to live and therefore the enjoyment is there. This year I have taken on a couple of projects but I will never even consider doing music full time anymore. It will fit around what I want to do and I won't be forced into making or doing, what I think I need to be 'successful' by the pressures that the scene causes. I have to admit it's working quite well.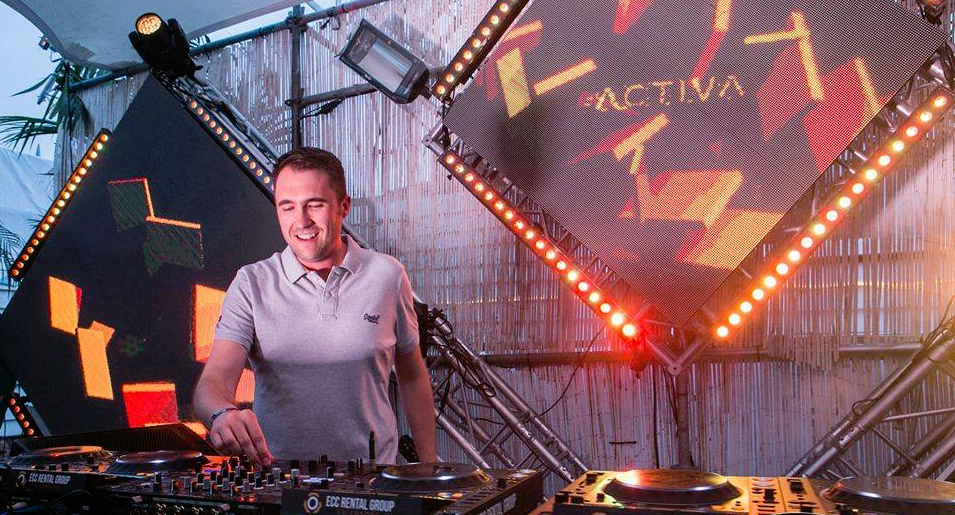 After your 2017 Luminosity set you made the decision to return to the trance scene. What transpired at that particular festival that reinvigorated your desire to get back into the scene?
It was all the feedback. Luminosity has become a favourite gig for quite a lot of artists and the 2017 gig I had cemented in my own head as my last, although didn't want to announce it.
Despite me never saying I had 'retired' (which is a pet hate of mine) I think people knew that I was stopping and wouldn't return and as I hadn't done a gig in so long, some saw it as potentially the only time they could see me DJ and were making their thoughts known in terms of me stopping. One of the other things was that other producers and DJs in the scene were saying the same, one of them being Factor B who was quite a force when I was talking to him about it at that gig.
It was a 'perfect storm' of things that came together and made me reconsider but it was the reaction afterward to my set that tipped me over the edge, so to speak.
Though you put a pause on creating your own tracks for some time, since your return you've certainly made up for lost time. In 2017 you put out nine tunes, followed up in 2018 with seven more, and 2019 is looking similar with releases such as "Find My Silence" and "Contour". Can you tell us about some of your upcoming releases?
Yeah, as its back to being a hobby, there is no pressure. No need to make anything in particular and therefore the enjoyment is back. It's allowed me to be far more prolific than when I started out and with what I consider better quality material. I have two more single releases cemented for 2019 which I think will take the '19 total to nine as well.
"Tidal", which is a solo Activa track on Regenerate, the label with Sean [Tyas], I tested this out at my recent Lumi set so I will make a couple of adjustments before that goes out, which should hopefully be August or September. That release depends on a track I have been working on for a long time – a full vocal track which I started over a year ago and have struggled to lock down a vocal for, until now. 
I received a link to some tracks of Julie Thompsons' and one called "Mirror Mirror" hit me straight away – As I started working on it, I realized that it actually fit perfectly on top of the backing track I had been making for the last year. A simple adjustment to my track (down a semitone) and it fit straight in. Julie worked on a second verse and finalized the vocals and to me, it was a perfect fit. We renamed it "When The Mask Falls" and it will be coming up on Black Hole, date TBC.
You've had a longstanding friendship with John Askew from managing the Perfecto label together to now performing as the newly announced AA Meeting. What can fans expect from the musical union that will be making its debut at Dreamstate SoCal 2019? 
We have known each other for a long time now, probably over 10 years. I've lost count. [Laughs] He actually brought me in to continue running Perfecto to lighten the load a bit. We have been talking about a live set for a long time and it's only really in the last 6 months that things have come together and we have a specific idea and outcome we want to achieve.
There are a lot of people moving towards more 'live' performance and this will be the same for this project – Ableton based, with a couple of other bits of hardware that gives us as much control as possible over the tracks we're going to play – those tracks will be written by me and John specifically for this project. Not only that but we will never actually fully finish the tracks, therefore, they will never be released.
The only way to hear this music will be to attend the shows we do. With an abundance (bordering on saturation) of music and the choices fans have, its difficult to make something 'special' but with the control, we will have over the music and the fact that it will never be performed the same, it hopefully will add something a little different.
Not only are you working with Askew, but Sean Tyas also shared that the two of you will be working together on behind the scenes ventures. Can you tell us about what you have planned?
 We started Regenerate recently, from the old Degenerate label that Sean ran for a while and I was releasing on. I'm not sure exactly what he was alluding to but we do have plans to do a collab in the near future; we have a few ideas together so far and will be getting to work on that more soon.
In terms of the label, we have a number of plans to try and build the labels' following and identity. Hopefully, some label nights will be a possibility, but exactly when, we're not too sure. Sean is like a bouncy ball that is constantly zipping around a room so I'm sure he will come up with some more ideas to pursue pretty soon. [Laughs]
Let's turn back the clock to talk about your last album To The Point that dropped in 2011. Looking back, is there one creative force that drives the album? Is there one track you really love off it today and why?
 Albums are a personal milestone for me. Both This World and To The Point had similar driving forces and were an absolute mammoth project to deal with, especially considering Discover gave me the freedom to deal with things like artwork myself. 
To The Point was slightly different in that I wanted to do a selection of standalone tracks as opposed to the mixed album that This World was. I think the room I had my studio in was perfect at that time and I managed to finish To The Point and think of it as the best quality music, production wise, at the time. I always tend to strive for strong production.
I think as it was a selection of standalone tracks, the creative forces were different per track rather than one for the album as a whole. It can make it easier to complete if you break things down into chunks without having to think too much about the bigger picture – This World was very much about the whole album rather than per track. I think "My Way Out" is potentially my favourite, it has a specific nostalgia to me, which I still like.
Do you feel the album still has applicability in an era dominated by the single? Are you interested in continuing to write albums or focused on singles right now?
I don't really feel that albums are applicable. To be honest, they weren't really applicable when I completed them as per single, the impact is far higher than an album. For me, the albums were always about having your work immortalised onto a physical media which gives massive satisfaction. To hold an album in your hand is awesome… second only to vinyl!
I would definitely be into making another album as from a musical point of view it allows a stretch of style and a way to dip into areas that you can't actually release as singles. It's a big picture thing that allows you to get far more satisfaction. The downside is the cost. It's pretty expensive and if you can't ensure you can sell enough to cover costs, then it's a bit risky. There is the option to crowdfund, but I haven't really looked into that enough to really know how to go about it.
I will probably think about an album in a year or so but it's a big commitment and as music is a hobby again, I think I would rather keep it quiet until it's actually done, then see if it's worth it.
When mixing Full On Fluoro Vol 3 back in 2014, what was the greatest challenge of mixing to a label identity versus compiling a mix for yourself?
Very good question. I honestly think that at the time, this was representing me too. I suppose it's a perfect snapshot of time and how my sound had dipped into that more 'psy' orientated sound.
As I was also working for Perfecto at the time, I had access to a lot of that music and was able to make what I think was a good journey – I think if I was influenced by uplifting too at the time and the mix was longer, I would have still gone into the more uplifting sound, despite it being a Perfecto mix.
Paul's Fluoro sound still went into quite uplifting trance at times, although my sound has always been a bit more Vandit / Discover sounding so I think there would have been the option to move into my sound a bit more without it being considered too far away from the Fluoro style.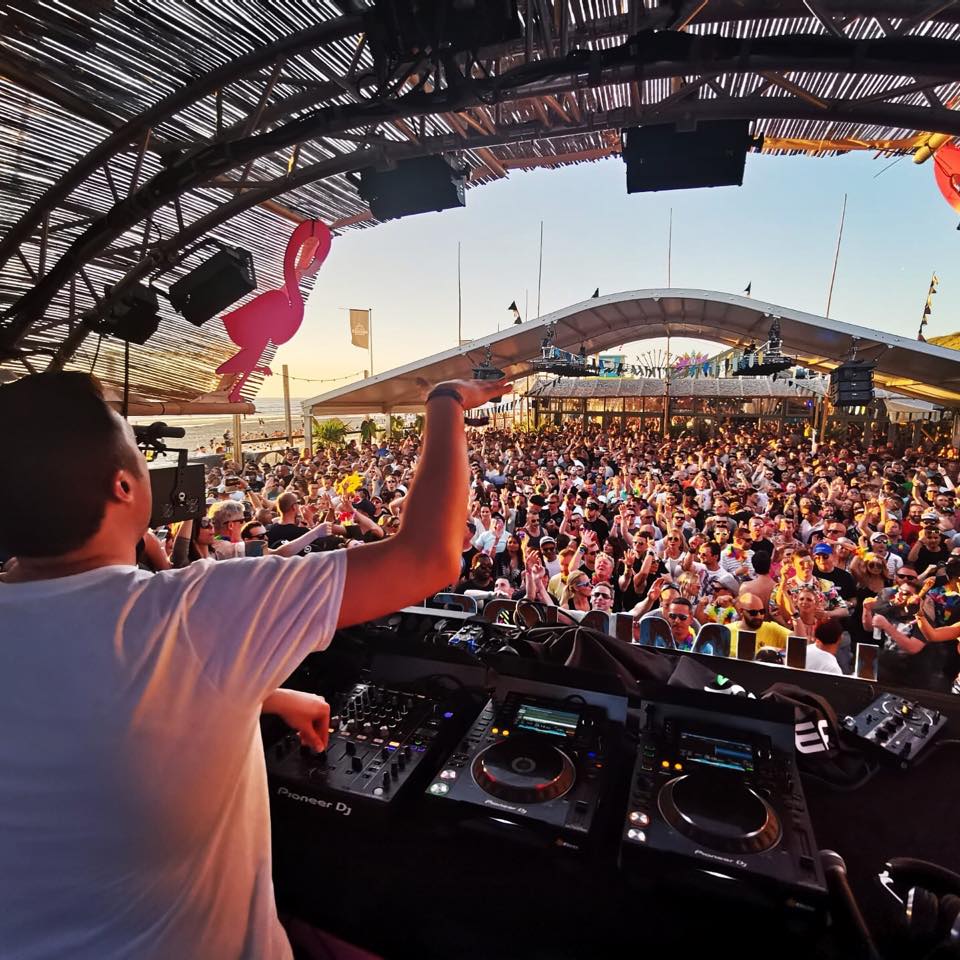 As an artist who left the scene and returned a few years later, what has been the biggest change you've noticed within marketing scene (with social media) or the change in favor of digital and streaming?
One of the biggest benefits of being in my position now is that I don't really mind about whether or not I try to keep up with social media. Facebook is pretty much obsolete now due to their algorithms constantly reducing the reach of posts on pages and trying to make people pay for it.
I still use it to post a few updates just so people can at least find out what's going on but posting about a new release gets very little traction, at least it did – I don't look at how the posts perform on any platforms. I've recently started posting on Instagram but I was using that anyway, so started an Activa profile to post bits up, again though, I don't really pay it much attention. 
Music-wise, there does seem to have been a shift to streaming to consume music but I'm unsure how much the technology of streaming direct to clubs CDJs would really catch on – all it takes is a crap WiFi network or some kind of other disconnection and you're stood in a club with no music! It's already stressful enough for me when I haven't checked whether Rekordbox has sync's playlists properly! [Laughs]
Finally, many trance fans seriously missed your style and tracks while you were on hiatus. When your name was featured on the Luminosity 2017 lineup, fans were in awe and excited about your return. Is there anything you would like to share with fans near and far who rejoiced at the news of your return?
Gratitude and appreciation. It's their constant support that keeps me going.
---
Connect with Activa on Social Media:
Website | Facebook | Twitter | Instagram | SoundCloud