Live Nation has joined a growing number of festivals to demonstrate leadership on climate action and set sustainability goals for concerts and live events.
---
Live Nation, the world's leading live entertainment company, recently unveiled its commitment to a new set of environmental goals set by its global sustainability coalition, Green Nation. This aspirational, yet actionable, set of goals identifies eight priority areas of sustainability work, the most notable of which include a 50% reduction in greenhouse gas emissions by 2030 and the complete ban of single-use plastics by 2021.
While an industry-standard replacement for the plastic bottle has yet to emerge, Live Nation will be experimenting with plant-based water bottles across Europe for the rest of 2019. On top of these crucial waste management initiatives, Live Nation also strives for all their offices, venues, and live events to be powered by 100% renewable energy and be zero waste to landfill. Other components of the Green Nation coalition include considerations on water use, sustainable food sourcing, transportation, and local impacts on ecology.
Given the company's status in the music industry, hosting over 35,000 festivals and concerts across the globe each year, Live Nation recognizes its tremendous potential and responsibility to pioneer climate action and preserve the live music experience for years to come. However, they are not alone in the global movement towards sustainability in the music industry.
Other industry leaders and independent festivals around the world are joining the sustainability movement in live entertainment. 
Shortly before Live Nation's pledge to phase out the use of single-use plastics in all its owned and operated venue events, independent festivals in the UK announced similar initiatives. Glastonbury, for example, banned all single-use plastic drinking bottles earlier this year, eliminating the more than 1 million bottles it sells annually from the waste stream. Bestival, another British musical festival, was one was 61 festivals to sign the "Drastic on Plastic" initiative last year, pledging to rid their site of single-use plastics by 2021.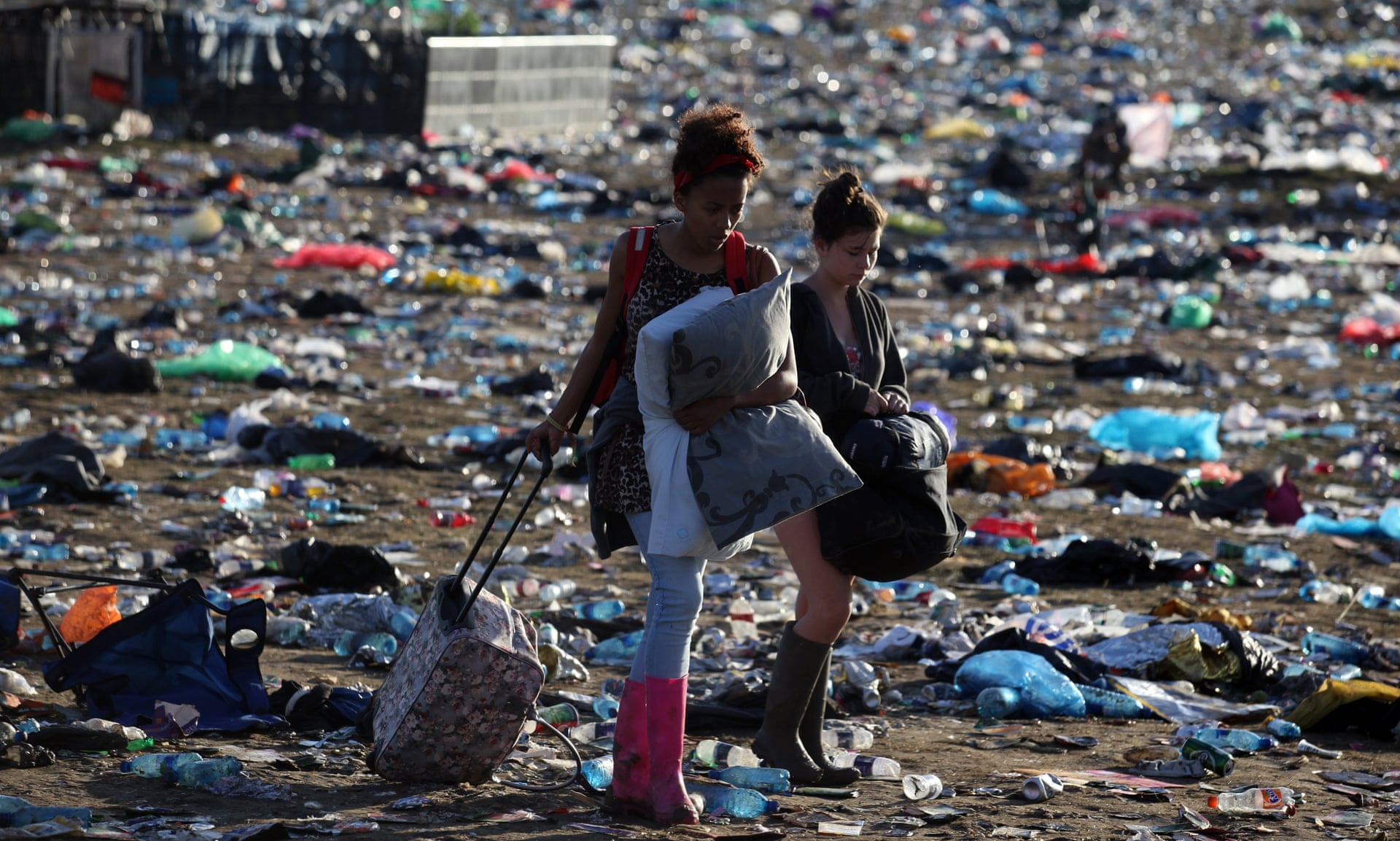 The negative environmental impacts of live music events was a key discussion point at the recent 2019 International Music Summit in Ibiza, as well.
In response to an alarming report that UK festivals produce 23,500 tonnes of waste and 10 million plastic bottles per year, key music industry members met to discuss the reduction of single-use plastics as part of the 'Bye Bye To Plastics – How The Music Industry Can Evolve Together For A Greener Future'  panel.
"We want to remove single-use plastics from the music industry. Think about small actionable stuff that we can actually get people to do. The whole point is that we make these tiny steps so we can then move onto the next layer."

– Vivie-Ann Bakos (Artist – BLOND:ISH / Bye Bye Plastic; Canada)
The report also indicated that UK festivals use five million liters of fuel and emit almost 20,000 tons of carbon dioxide per year. Thus, while removing single-use plastics from the music industry is a small step towards more widespread sustainability, it is an actionable and powerful step for climate change mitigation at live events.
Music festivals themselves are also taking action by developing their own sustainability initiatives and programs.  
Festivals across the world are stepping up their game in sustainability, especially in regards to waste management. Such examples include Lollapalooza's Rock & Recycle program and Coachella's various eco-initiatives. Rock & Recycle fills the festival site with recycling and compost stations and incentivizes attendees to gather recyclables in exchange for merchandise. Coachella's eco-initiatives, in association with the nonprofit organization, Global Inheritance, are gaining international attention. They offer attendees the chance to win VIP tickets if they carpool with four or more people and have also built a re-engineered energy playground that converts attendees' energy into electricity, which helps power the festival.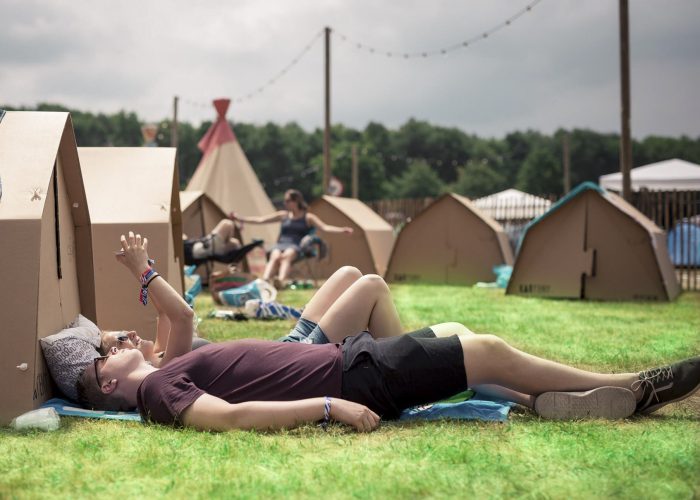 Electric Forest's Electricology program is especially robust and intertwines perfectly with the thoughtful and conscientious culture shared by the Forest Family.
Electricology reaches all corners of the Forest, from three-bin waste stations and carpool challenges to an extensive EcoPoints system that rewards the most sustainable, active, and respectful Forest Family with amazing prizes from the Electricology store. Getting yourself at the top of the EcoPoints leaderboard could even win you and your crew an Electric Forest 2020 Good Life experience and an exclusive Electric Forest party inside the festival!
This year, Electricology also rolled out their most sustainable camping option to date, the Eco-Tent. At camping festivals especially, tents constitute a large portion of the waste left behind on the land. The Eco-Tent is made of a high-quality wood fiber cardboard and is fully recyclable after use. While the Eco-Tent idea is not perfect, this initiative, more importantly, serves as a reflection of Electric Forest's leadership and a genuine desire to push musical events towards a more sustainable path.
To preserve the future of the live music experience, the negative environmental impacts of concerts and music festivals cannot be ignored.
Luckily, the music industry's key players, such as Live Nation, and many music festival organizers, are actively participating in the conversation about sustainability in live entertainment. We hope that these small yet powerful steps for the environment will pave the way for a more sustainable future in the musical sphere.
---
How do you lessen your impact on the environment when you travel to and attend festivals? Let us know in the comments below!