Tune in as Sonya walks us through her experience at Electric Forest and shares her journey toward discovering the meaning of "home." 
---
Over the years, I've had the privilege of attending a wide variety of events, from smaller-scale shows to full blown music and arts festivals. Undoubtedly, one of the greatest gifts electronic dance music has given me is the ability to create memories I will cherish forever and forge friendships I'll have for life. However, despite becoming immersed in EDM culture, I often found myself still searching for a sense of true belonging I hadn't quite found. It wasn't until I attended Electric Forest 2018 that my search came to an end and I discovered the true meaning of "home."
In the younger years of my life, I never really found my place, be it a passion to be consumed by or a rock-solid group of friends to trust wholeheartedly. Electronic dance music gave me this place, this place to express my creativity without bounds and discover myself. For the first time, I felt my passions being fueled; I felt myself being lifted by the irreplaceable connections I had formed. But the emotions I encountered at Electric Forest were something else entirely, something I now understand as the feeling of "home."
Come with me as I relive the memories while we prepare for an amazing Electric Forest 2019! 
---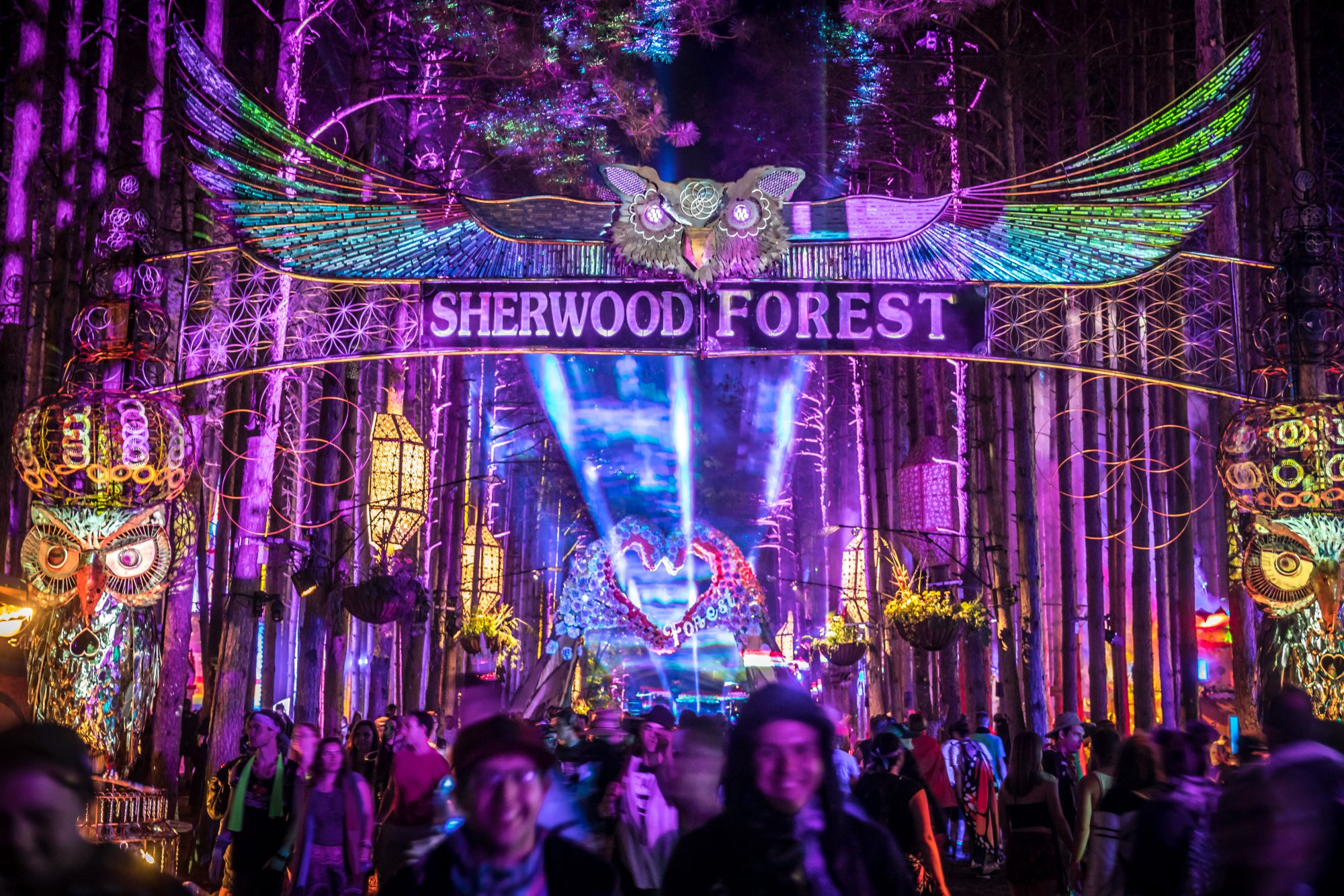 I experienced the first inkling of this feeling on day 1, at the beautiful Sherwood Forest stage during Space Jesus's set.
As a house music lover at heart and someone who regularly copes with anxiety, this set was admittedly a little overwhelming. Plus, my friend Grace and I had just arrived at the festival a few hours earlier after an epic cross-country driving journey from California, so we hadn't quite gotten our bearings yet. In these situations, I am often prone to letting anxiety get the better of me.
However, I remember looking into the smiling faces of a sea of attendees, soaking in the lights and lasers coming from the forest in the background, and experiencing this "vibe" of sweeping positivity and freedom I had never experienced at any festival before. The term "PLUR" is renowned in the EDM community, but at this moment, it was more alive than ever before. It was real, it was tangible. It transcended the notion of EDM and its stereotypes of being "just a party"; rather, I saw a community of attendees looking to deepen their connections in a more profound way.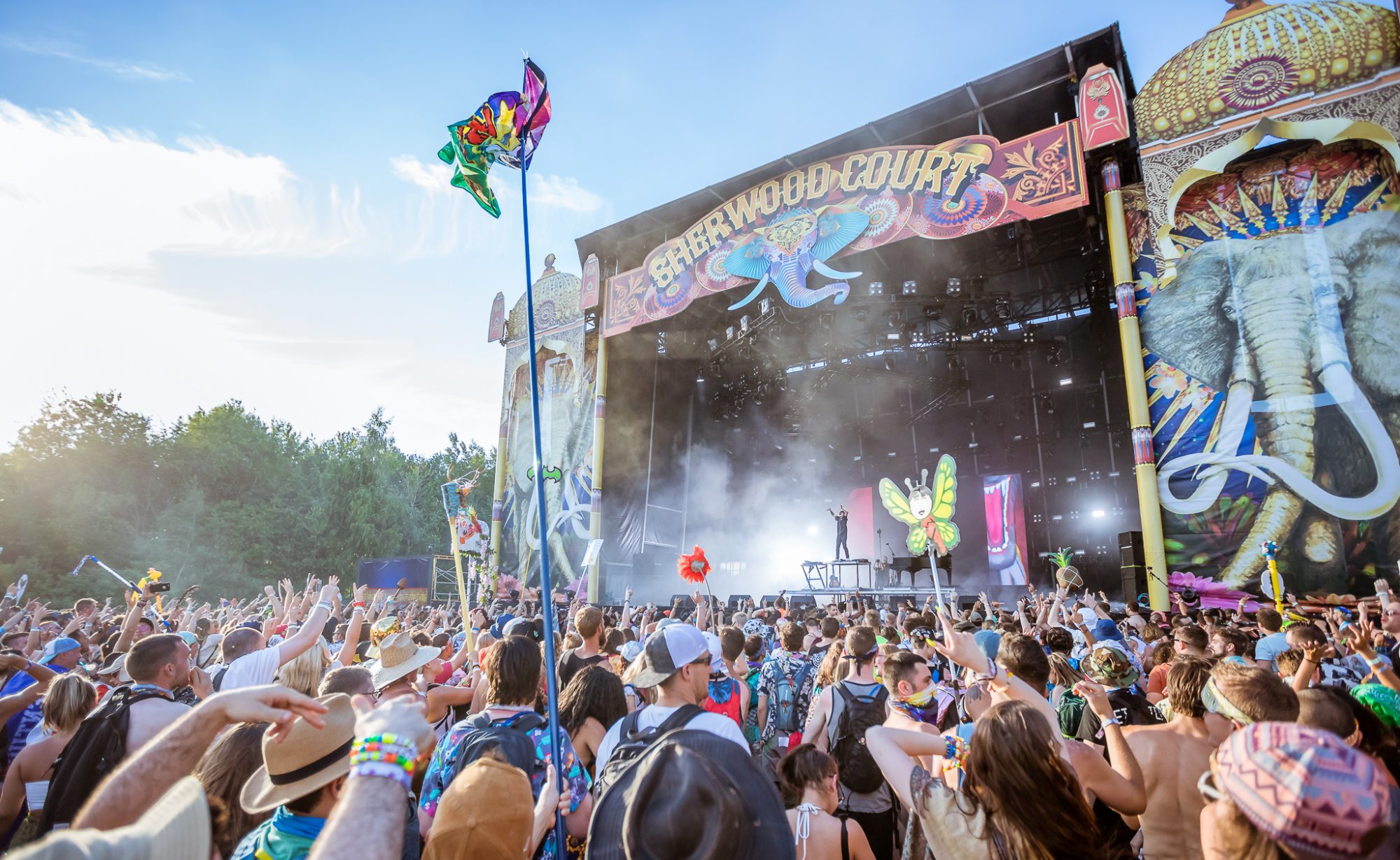 This revelation altered the course of my mentality for the remainder of the day and the rest of the festival.
At the end of the night, these feelings came full circle and were solidified during Rufus Du Sol's musical masterpiece when they dropped their recently released track, "No Place." Dancing carefree with my friends at the back of the Ranch Arena, I found myself shedding tears of pure bliss and joy as they sang the lyrics, "There's no place I'd rather be." These lyrics resonated with me in a way that hit home, as I realized in that moment that there truly was no place I'd rather be.
Fast forward to day 3 at the Tripolee stage, where maestro of sound Daniel Goldstein, aka Lane 8, was taking us on a musical journey that for me was nothing short of magical.
We had just listened to some heavier sets so I was ready to be immersed in something more uplifting. As we entered the Tripolee stage, the atmosphere was electric, and I felt the weight of my worries evaporate from my shoulders as I became consumed by Lane 8's sights and sounds. Soaking in the energy of that set, I found myself for the first time in a long time in a state of complete contentment.
It was then that my friend Grace tapped me on the shoulder and pointed to the sky behind us. What I witnessed made my jaw drop. Magnificent streaks of fork lightning illuminated the sky, almost as if they were dancing in harmony to Lane 8's progressive beats, as if Daniel himself were conjuring the storm to accompany the brilliant melodies and enthralling visuals of his set.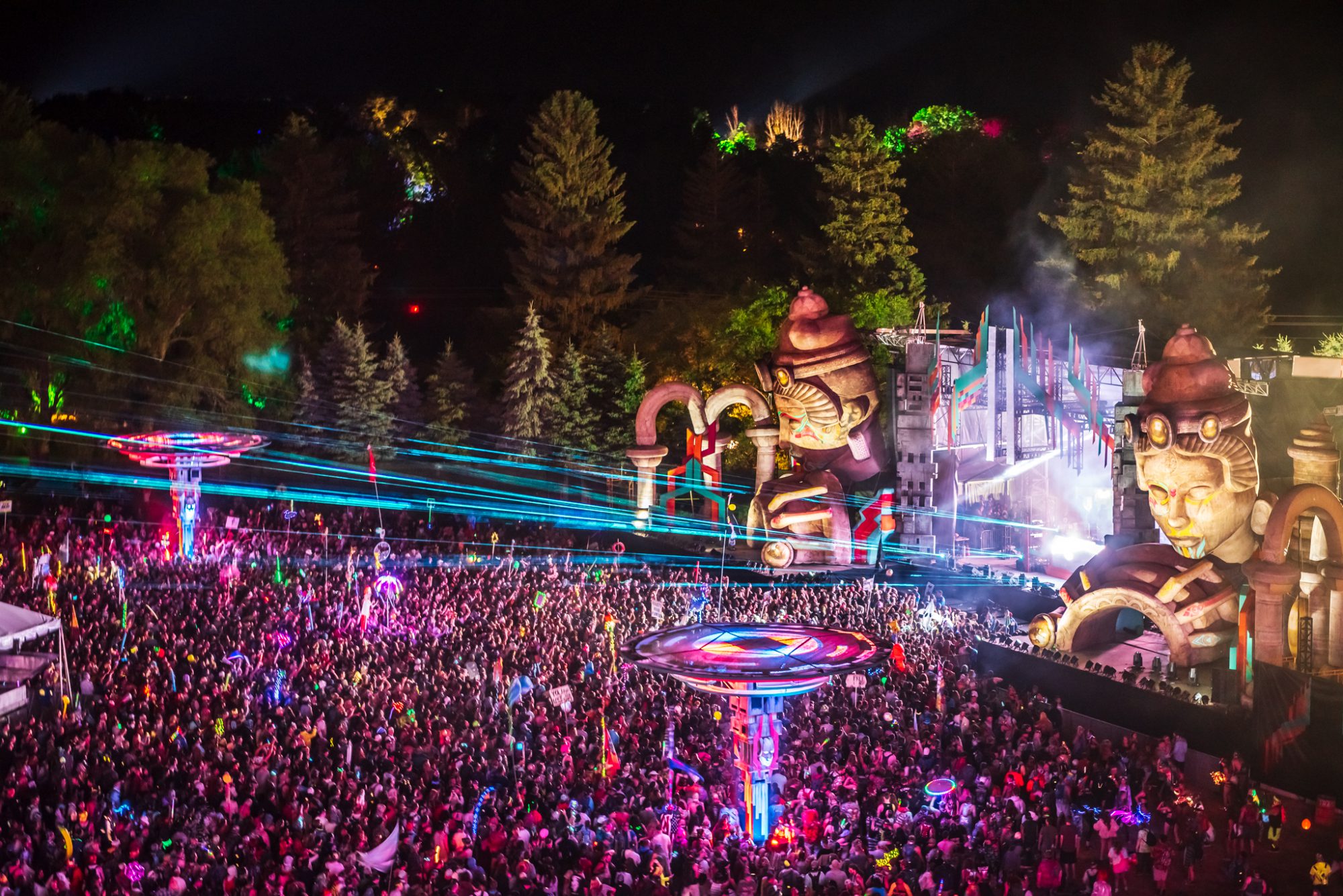 I remember this moment as if it were yesterday.
Lane 8 was dropping his unreleased remix of George Fitzgerald's "Burns," an enchanting track filled with beauty and raw emotion. Looking back and forth between the stage and the lightning, I was in a state of disbelief. What did I do to deserve this moment? How could I be so lucky to experience this stunning unification between self, nature, and music? This life-changing experience reinvigorated my sense of purpose and belief that there still is magic in the world.
Time flew faster than ever that weekend, and toward the end of the last night, my group found ourselves exploring the forest for one last time.
We stumbled upon a charming library hidden in a nook amongst the trees. Sitting in one of the porcelain bathtubs (because who doesn't have a porcelain bathtub in their library?), we began to reflect upon the weekend, sharing some of our favorite memories. The conversation turned into an oral memoir – "things we love about the forest." As we recalled our tales, from getting car buffer massages in the Hanger, unveiling our weirdest dance moves at the back of the Ranch Arena, and finding magic in the fusion of nature, sight, and sound, it dawned on me that all these intimate experiences cultivated an environment that was completely new to me.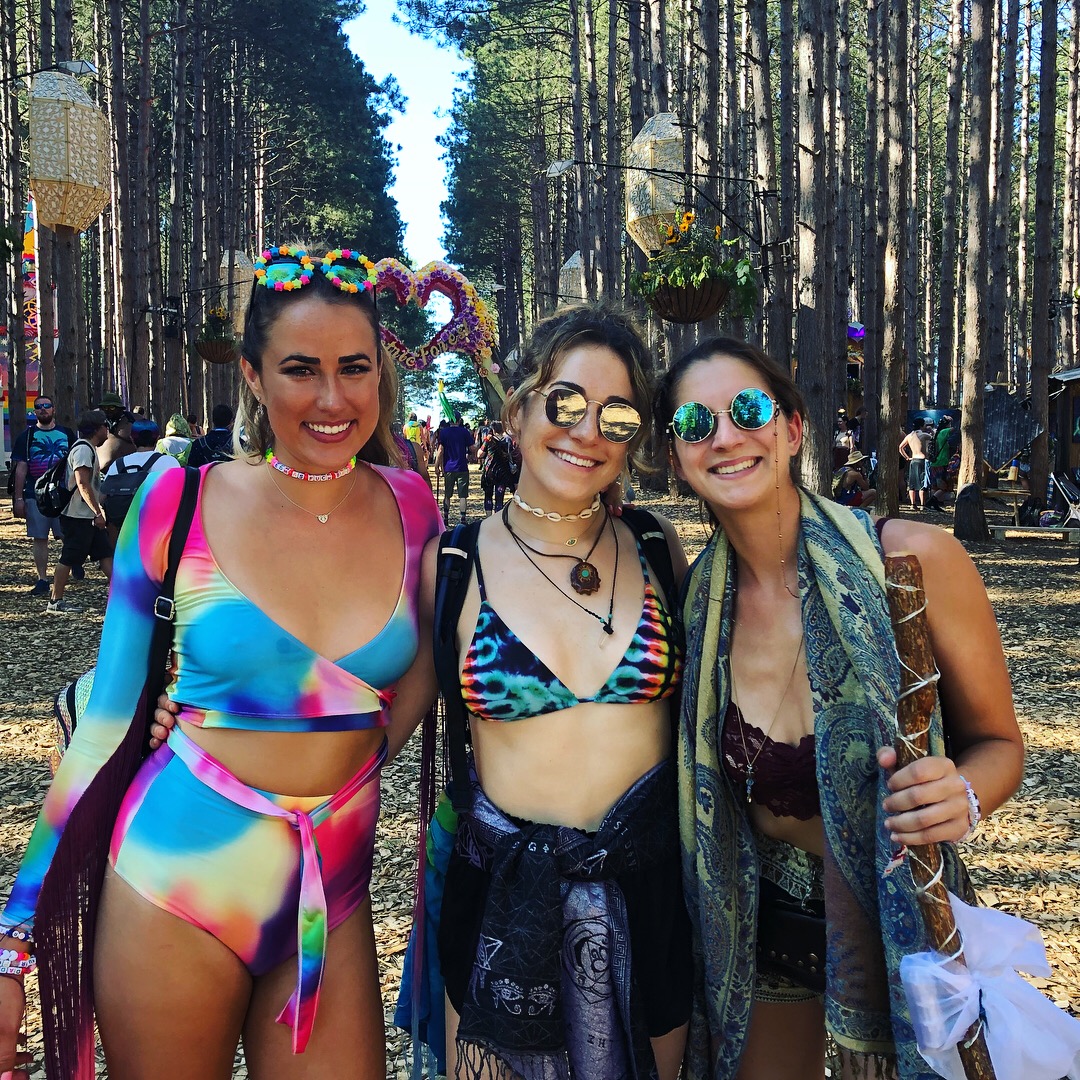 It was an environment where for the first time I felt wholly comfortable being my weird and quirky self.
I could let my unfiltered individuality and emotion shine and be celebrated amongst a like-minded community of beautifully unique people seeking to forge deeper connections with themselves and each other. This, above all else, is why I hold Electric Forest so near and dear to my heart. In the forest, I found home.
---
Connect with Electric Forest on Social Media: