To celebrate the release of his highly anticipated Crackhouse, Vol. 3, we chatted with DJ Zinc about the latest edition, his deep roots in the dance music scene, and more!
---
DJ Zinc has been shaping the electronic music scene since the early '90s. Hailing from the UK, his contributions to bass music there, particularly his first two editions of Crackhouse that helped pave a path for future generations of artists looking to integrate bass music with house.
His long-standing career has seen him collaborate with UK legends such as President T as well as hot up-and-comers like Kamakaze. Most recently, he also teamed up with heavy hitter Chris Lorenzo on the track "Conditioning" via Bingo Records that's an absolute smash.
Now, after an extended hiatus since the release of Crackhouse, Vol. 2, DJ Zinc has returned with the highly anticipated Crackhouse, Vol. 3 this month. The latest edition features previously released favorites such as "Conditioning" along with some new "crack house" music perfect for tearing up the dancefloor. We had the chance to chat with DJ Zinc about the release and more on his epic career.
Read the full interview below and download or stream Crackhouse, Vol. 3 on your favorite platform!
Stream DJ Zinc – Crackhouse, Vol. 3 on Spotify:
---
Hi DJ Zinc, thanks for chatting with us today! To start things off, let's talk about your new release! What are you most excited for about releasing the third edition of your Crack House series?
Probably the conditioning tune I made with Chris Lorenzo – that one's been damaging dancefloors for a while.
How did you approach this release and has that differed from the previous two?
The last two were released eight to ten years ago and a lot has changed in the music industry since then – the main difference is that the old ones were released as all new unreleased music, whereas most of the music on this EP has been released previously.
The last Crackhouse release (Crackhouse, Vol. 2) dropped nearly a decade ago in 2010 and was a follow-up to your first edition the year prior. What led to the hiatus in between the second and third EPs?
After I did the second one I signed to rinse for a while and they wanted to release music in a different way – more singles than ten track EPs…
These EPs are named after your self-proclaimed "Crack House" genre. Can you elaborate on that for listeners who might not be familiar with your sound?
I came up with that name because in 2008/2009 when I started making it, there was no house with bass that I could find anywhere, and I did look! So if I said I was playing 'house' people would assume it would be what they already knew – but the stuff I was making and wanted to play sounded different, so I figured I'd give it another name.
The previous two releases were instrumental in helping push the bass house genre forward into the limelight. What has it been like seeing the genre morph and grow over the years?
Yeah, it's been great. When I started there wasn't a scene at all, so to see promoters and clubbers embrace the sounds has been sick.
With the huge growth in the genre, are there any producers that you think are doing a fantastic job right now?
All the obvious ones like Loz (Chris Lorenzo), etc. Of the newer guys, I like Dommix and Hot Goods right now.
Although you've been making house music, your roots are in jungle and drum & bass. After moving your focus to house, you mentioned that you experienced "disenchantment with the scene." Can you elaborate on this and your reasons for switching?
I was into jungle from it's very beginning and one of the things I really liked about it was that everybody had come from a different genre, because jungle hadn't existed, so they brought with them all different flavours like rare groove or jazz or techno. But around 2006 it felt like it was becoming a bit more self-referencing and so it lacked the originality that had always appeal to me – so I looked for something else did appeal to me. I've started making and playing dnb again in the last couple of years tho, which feels perfect – playing a mixture of everything I love!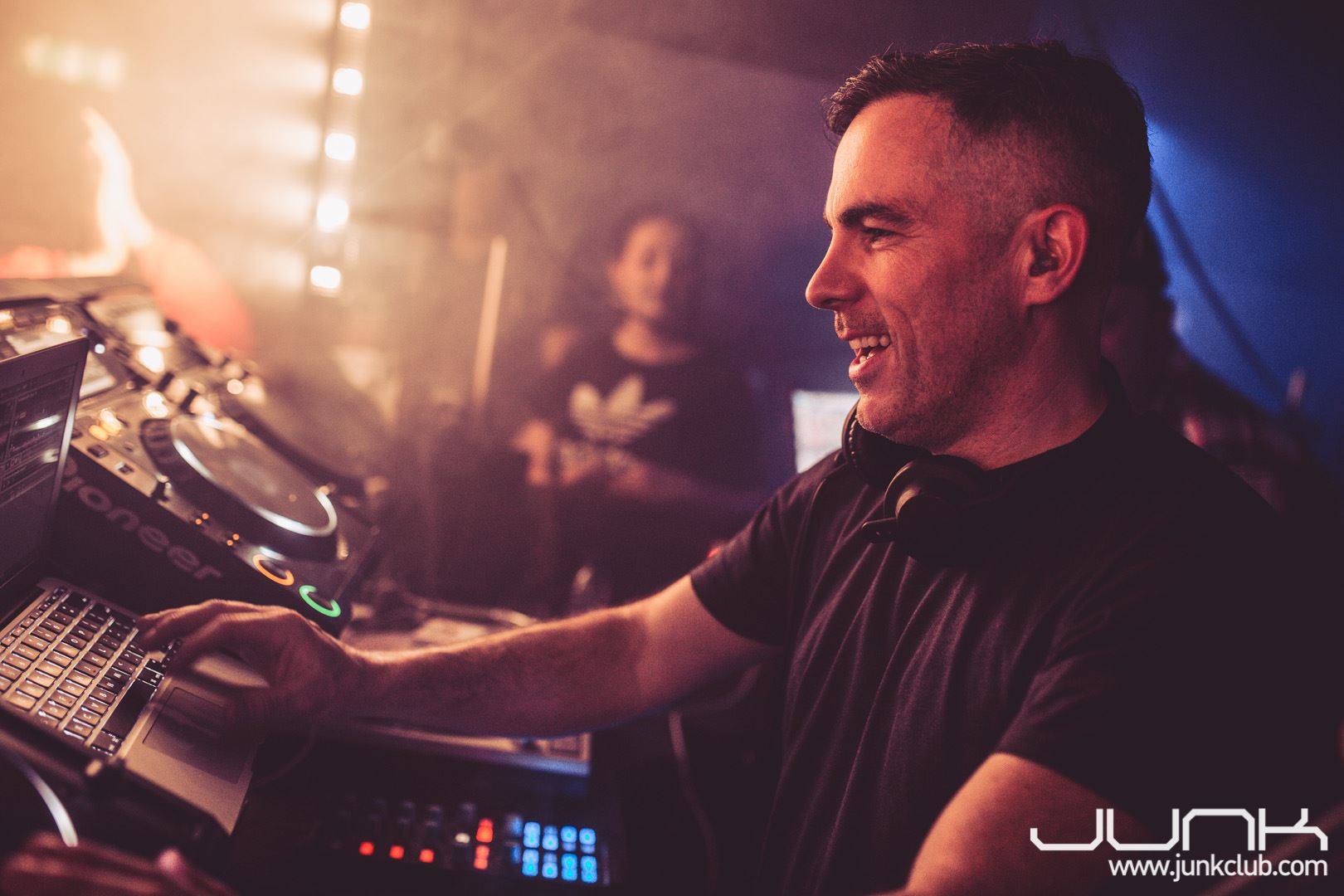 As an artist who has spent many years in the electronic music scene, what are your thoughts on the current state of the scene and is there anything you miss from back in the day?
Overall the way things are now is much better in my opinion. Maybe records shops!
Okay, fun question: you're stranded on a desert island and you can only bring three things with you. What do you bring and why?
A Good chair, a powerful Mac, and a pair of speakers.
Finally, is there anything else you'd like to share with your fans?
I love what I do and appreciate anyone or anything that supports what I do.
---
Connect with DJ Zinc on Social Media:
Facebook | Twitter | Instagram | SoundCloud