My Friend has offered up their time to chat with us about their experience as a duo, sound evolution, and so much more!
---
Since breaking out with the deep house mood setter "Solace", UK-based duo My Friend has been the team to watch if BBC Radio 1's Danny Howard has anything to say about it! For us, it was certainly easy to fall in love as the chill Anjuna vibes of "Highland" tickled our fancy to the max while their whimsical collab with Dezza on the recently released "Dream Weaver" has us floating far off in the clouds.
Boasting the type of energy that can be appreciated morning, noon, or night, My Friend has tapped into the power of the melody to create musical pieces of art that have a way of making life just a little bit easier. One personal example that comes to mind is my listening experience with "Pascalet". This vocal stunner has the ability to send me off into a dream-like state as I become right with the crazy world around me.
Of course, we always love to offer up a platform to get to know the future superstars of the industry and so it was without question that we would have to jump on the opportunity to pick their brains a bit. Read on for our conversation with My Friend and get to know the men behind the music!
Stream My Friend & Dezza – "Dream Weaver" YouTube:
---
First and foremost, thank you so much for taking the time for this interview! Let's get right to it, for the people of the world that are just getting to know you, can you give us the scoop on how your duo came to be, and what can the dance community expect when they come face to face with your music?
We've been making music under a different alias for the last six years but recently we started making tunes that didn't necessarily fit in line with what we were known for at the time. A fresh alias seemed like the most convenient way to get the project rolling. Our sound has evolved a lot in just one year – we are now focusing on making deeper club tracks but still with melodic/progressive elements.
With two individual minds linking together to create one musical vision, what are some of the challenges and what are some of the benefits when it comes to both music production and DJing?
To be honest we've been fairly lucky with each other as we rarely disagree on things. We both produce on different programs – this can sometimes be a little annoying! But personally, for us, that's about it.
The benefits are endless! I think for us the greatest benefit is being able to bounce off each other behind the decks and in the studio.
Danny Howard had named you as ones to watch in 2018. How has his support helped to motivate you inside the studio and can you talk about your growth as creative artists since emerging onto the scene?
Danny's support has been amazing, he literally launched the project live on Radio 1. No one had ever heard the tracks before, not even our mates. Having someone like that on your side really motivates you to finish stuff in the studio.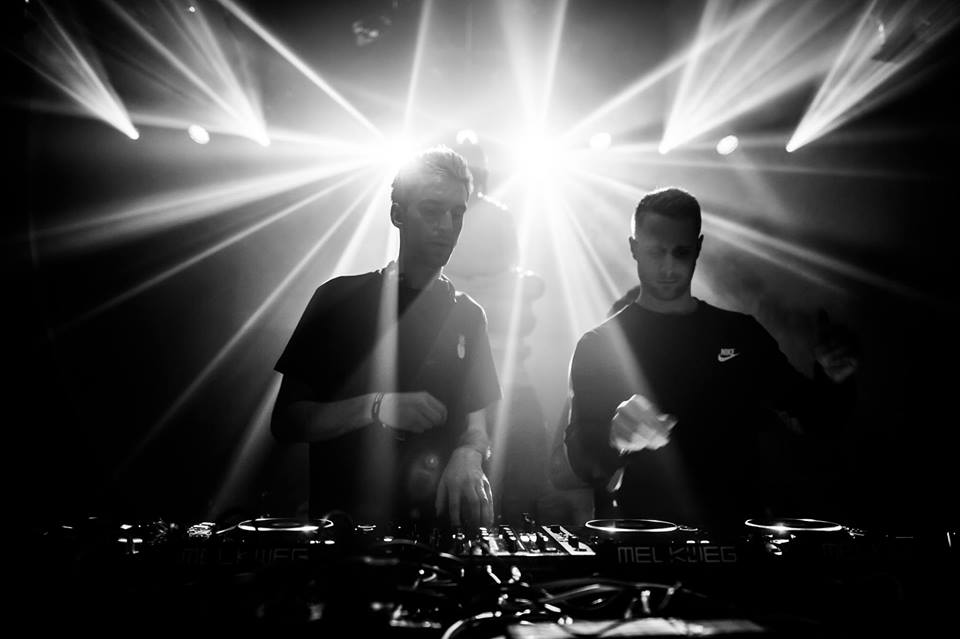 Blurring the lines of house, techno, and progressive is something that you pride yourself on. I want to get your thoughts on current day sound evolution and how slashing genre standards has helped to bring electronic dance music into a new phase of creative expression?
Yeah, a lot of artists/producers are really pushing the boundaries at the moment. A track like "Along Came Poly" by Rebuke is a classic example of this. Its definitely what the scene needs in order to push things forward. Things can get very stale quite quickly in this game.
Just last month you released the beautiful "Dream Weaver" with Dezza. How did that collaboration come to fruition and can you talk about the start to finish process involved in the production of the track?
He hit us up on Instagram to say thanks for playing one of his records in a mix we did. We got chatting and decided to do jump on a collab. He sent us the original build idea and we pinged it back and forth for a few weeks working on the drops and main sections 'til we were all happy with it.
One of my favorite tracks is definitely last year's "January Embers". Can you give the details on the story behind the lyrics? Were they drawn from personal experience or did they materialize organically as you looked to enhance the brooding melodic feel of the track?
We got the instrumental down first and lived with that for a while. After a bit of time, we decided it needed a vocal so hit up a good friend of our Lauren, who features on the record, to help us write the lyrics and eventually sing on the record.
Let's talk about your five-year plan. What are some of your biggest dreams and goals that you have your eyes set on achieving and, as up and coming stars, what is the biggest hurdle you have had to face thus far?
It's impossible to know. Things can happen at a blink of an eye in this game. For us, we just want to be touring extensively playing music that we really believe in. The biggest hurdle we have had to face so far is the tech-house boom which has got desperately boring.
Brushing elbows with some of the biggest names and labels in the industry, what has been the best advice given to you as you continue to mold your career?
Try your hardest to think outside the box at all times when in the studio. And always stay humble.
What has been the most exciting event you have played and why?
El Dorado festival last year was a real highlight for us. We played a brand new stage in the woods. It was absolutely heaving and we got to play a load of brand new, unreleased material. We can't wait to play there again this year.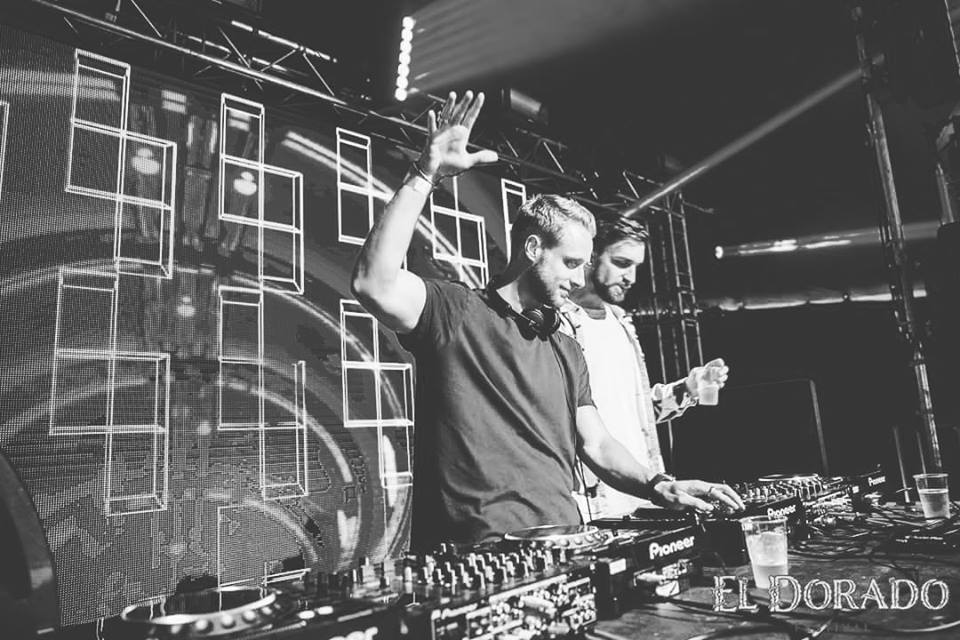 My Friend fans would love to know: any plans on developing an artist LP in the near future?
Yes, we have a two-track EP coming out on Fly Boy, Icarus' label which we are super excited about. We definitely feel that this EP solidifies our sound. We are also in the middle of another really exciting collab that we can't talk to much about but are looking forward to sharing with everyone!
Bonus question… I always like to ask something non-music related and for you guys, I am dying to know – what is one interesting fact about each of you that would surprise your fans?
Hmm, probably a fair few weird ones! James' loves eating cold tinned tomatoes and sardines for lunch and Archie owns a chicken lizard!
---
Connect with My Friend on Social Media:
Facebook | Twitter | Instagram | SoundCloud