Delight in the dreamy lineup of Porter Robinson's Second Sky Music Festival and get excited with our vibrant Spotify playlist!
---
Excitement is in the air as fans patiently prepare for the inaugural Second Sky Music Festival, brought forth by Porter Robinson. Held in Oakland at the Middle Harbor Shoreline Park, the two-day fest will happen on June 15-16 and feature the same lineup will perform each day with the exception of G Jones, who will only perform on Saturday.
Second Sky will also include opening sets daily by Virtual Self and Porter Robinson's only 'Worlds Live' sets of this year, as well as sets from Madeon, G Jones, Cashmere Cat, and more. Fans have been steadily counting down the days until this weekend finally comes as it's sure to be filled to the brim with some amazing sets!
Related: Heading to the festival this weekend? Get all the info you need to know with our essentials post and details on the Robinson Malawi Fund so you can donate to a good cause! 
To help you get in the groove for Second Sky, we've put together a playlist that features various works from each artist on the lineup and gives you a taste of what's to come. Perfect to listen to during that long drive to Northern California or your flight to Oakland, hit that save button and start digging your teeth into the playlist today!
An extremely limited amount of Saturday VIP, Sunday GA, and Sunday VIP tickets are still available. Get yours via the official Second Sky Music Festival website today!
---
Stream the Second Sky Music Festival 2019 on Spotify:
---
Tracklist:
Anamanaguchi – Meow
Kero Kero Bonito – Make Believe
Porter Robinson – Flicker
Madeon – All My Friends
Cashmere Cat, Selena Gomez, Tory Lanez – Trust Nobody (feat. Selena Gomez & Tory Lanez)
G Jones – Soundtrack to the Machine
Nina Las Vegas, Swick – Birthday
Madeon – Pixel Empire
Porter Robinson, Urban Cone – Lionhearted
Chrome Sparks – O, My Perfection
Cashmere Cat, Camila Cabello – Love Incredible (feat. Camila Cabello)
G Jones – Understanding the Possibility
Virtual Self – ANGEL VOICES
Porter Robinson – Fresh Static Snow
Nina Las Vegas – Freeze
WEDNESDAY CAMPANELLA – Ikkyu-san
Madeon, Passion Pit – Pay No Mind (feat. Passion Pit)
Nina Las Vegas, Vera Blue, Ecca Vandal – I Know How It Goes
Virtual Self – EON BREAK
Kero Kero Bonito – Lipslap
Anamanaguchi, Miku Hatsune – Miku
WEDNESDAY CAMPANELLA – Audrey
Chrome Sparks, Steffaloo – All There Is (feat. Steffaloo)
Anamanaguchi – F.R.U.G.
Kero Kero Bonito – Trampoline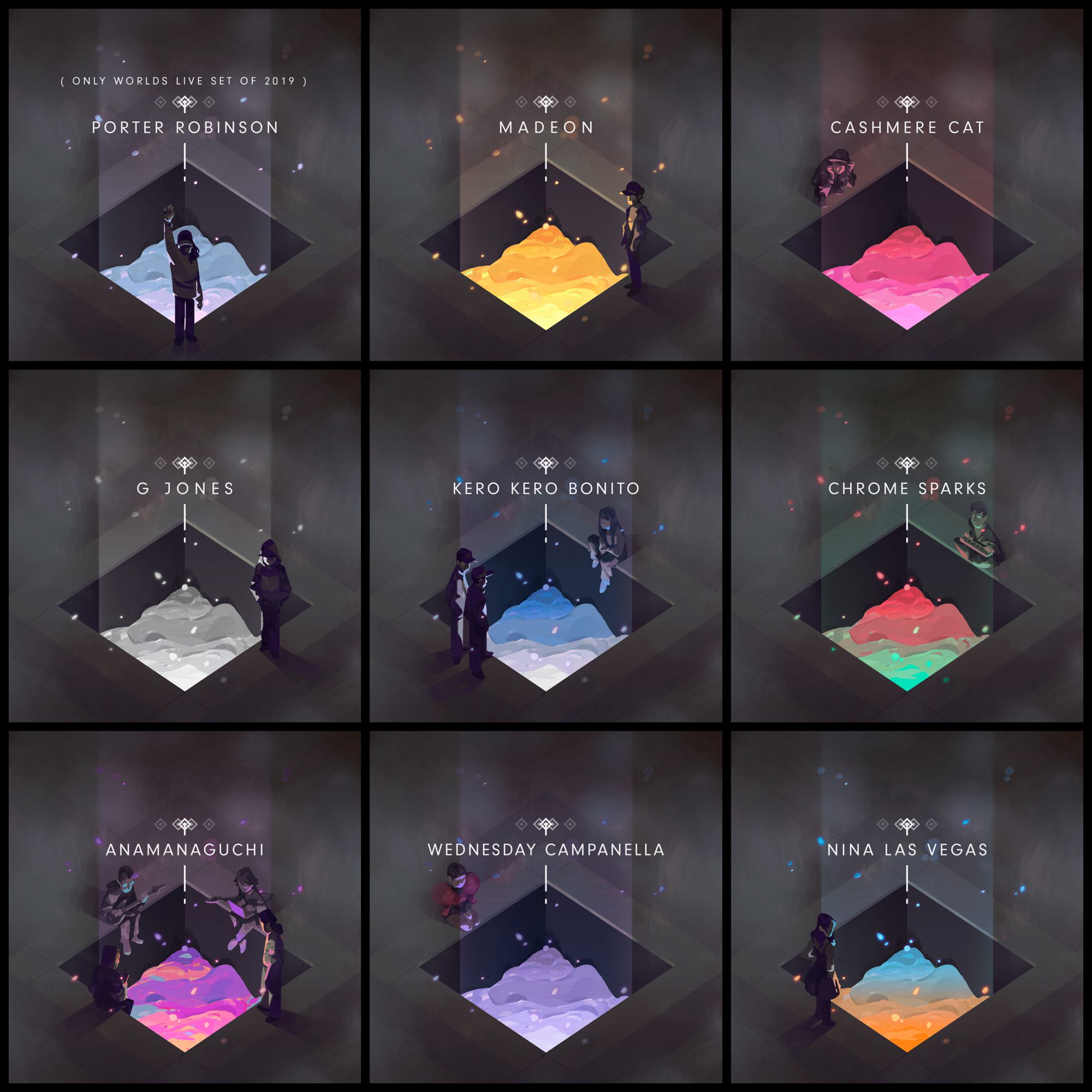 ---
Connect with Porter Robinson:
Website | Facebook | Twitter | Instagram | SoundCloud
Connect with Second Sky Music Festival on Social Media: