Released on Never Say Die: Black Label, XaeboR's Ignition EP is a deadly blend of merciless chops and subterranean basslines.
---
Hailing from San Diego, XaeboR has been in the dubstep game as early as 2012. Strapped with a style described as wonky, wubbly, and outright disgusting in the best way possible, XaeboR retains elements of traditional riddim while adding a unique and creative twist in each track. Now, he's out with Ignition, a four-track EP filled to the brim with crunchy riddim and gut-wrenchingly heavy bass.
As he's progressed through his career, XaeboR has ventured across the country to bless ears with his trademark sound and has blown us away with powerful sets. His diabolical b2b with labelmate UBUR at Lost Lands last year left us stunned and earlier this year, XaeboR released Flow. Comprised of four tracks all specializing in weird and wonderful wonk, his previous EP is a completely different sonic palate than what we see in Ignition. If anything, this is an evident reflection of all the different avenues XaeboR takes with his sound design and creative direction.
If you're looking for a taste of crisp and cutting-edge riddim, Ignition will jiggle your bones like no other. Enjoy the bouncy croaks in the title track and air-chop to the flurry of slashes in "Go Stoopid", or put on your nastiest bass face for "Fuego" featuring ARTIX! and get weird to the riddim ribbits in "From Riddem". From start to finish, you won't be able to stop moving and grooving to XaeboR's latest installment.
Take a listen to XaeboR's Ignition EP on Spotify below, download or stream it on your preferred platform, and let us know which track from the release is your favorite in the comments!
Listen to XaeboR – Ignition EP on Spotify:
---
XaeboR – Ignition EP – Tracklist:
Ignition
Go Stoopid
Fuego
Frog Riddem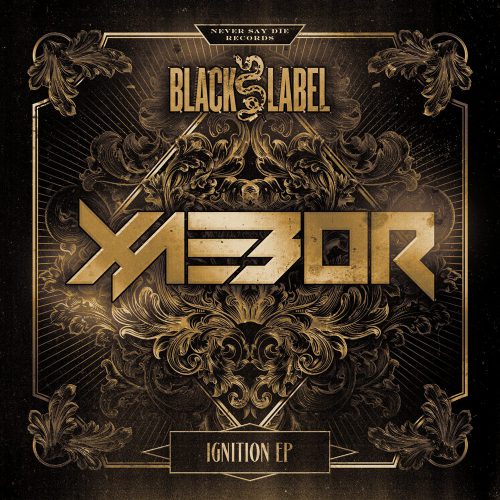 ---
Connect with XaeboR on Social Media:
Facebook | Twitter | Instagram | SoundCloud