The second year of Lost Lands was double the people, double the stage sizes, and double the headbanging fun.
---
The theme of Lost Lands is exactly that: a lost land. Dinosaurs not only littered the campground but the entire venue as well. Excision promised three times the amount of the extinct creatures and he more than delivered.
The three-day festival took place, once again, at Legend Valley in Ohio and was filled with heavy hitting bass and dubstep. The music was delivered on state of the art speakers with bass you could literally feel in your chest. For its second year, Excision doubled the campgrounds and added late night sound camps for the night owl festival-goers. With so much going on, there was a lot to love about this festival, so I've once again compiled the highlights for your enjoyment.
Five Things We Loved About Lost Lands 2018
---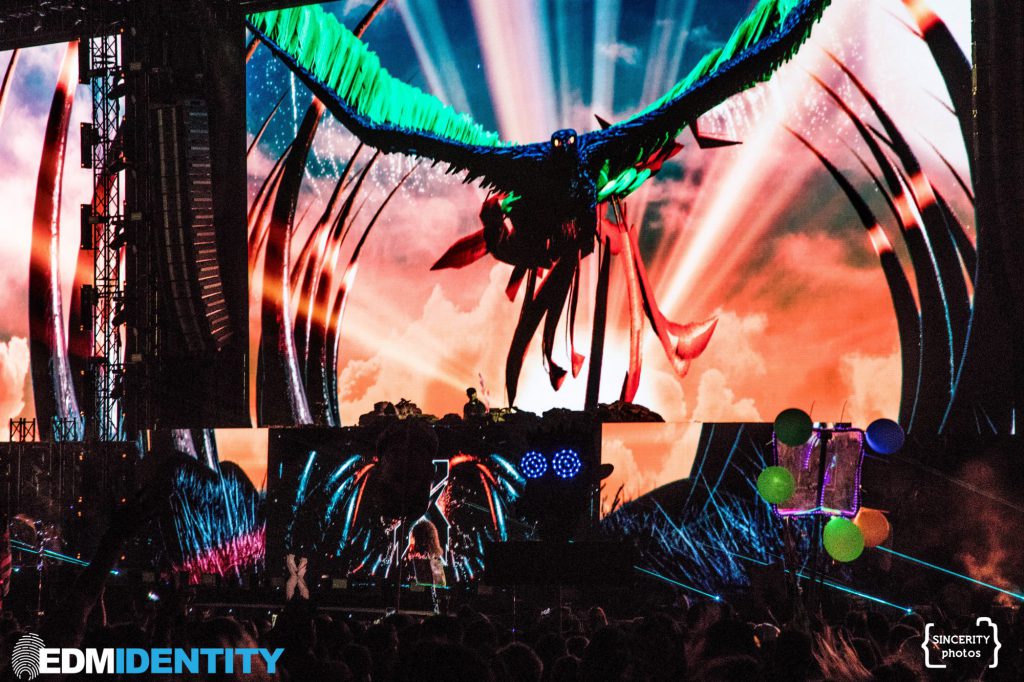 The Visuals
The main stage got a massive upgrade from last year. A giant LED panel was added and it was well worth the investment because every artist that performed there had visuals that were on point. If you've ever seen the Paradox Tour, then you know that Excision's visuals are a work of art: full HD images and animations that make you truly feel like you're watching a story unfold.
Other artists of the weekend, like Ganja White Night, took full advantage of the display, incorporating stunning anime and colorful animations that had me staring at the screen for a good part of the show. I personally have seen Illenium a number of times this year, but his visuals on the main stage screen were so vibrant I found my jaw dropped unconsciously.
---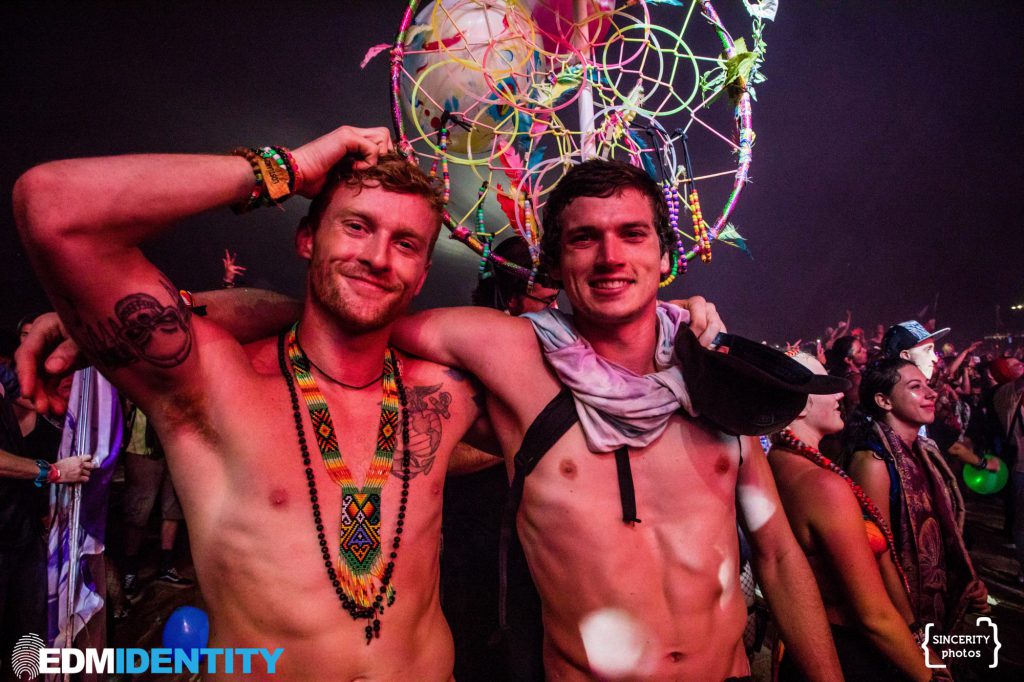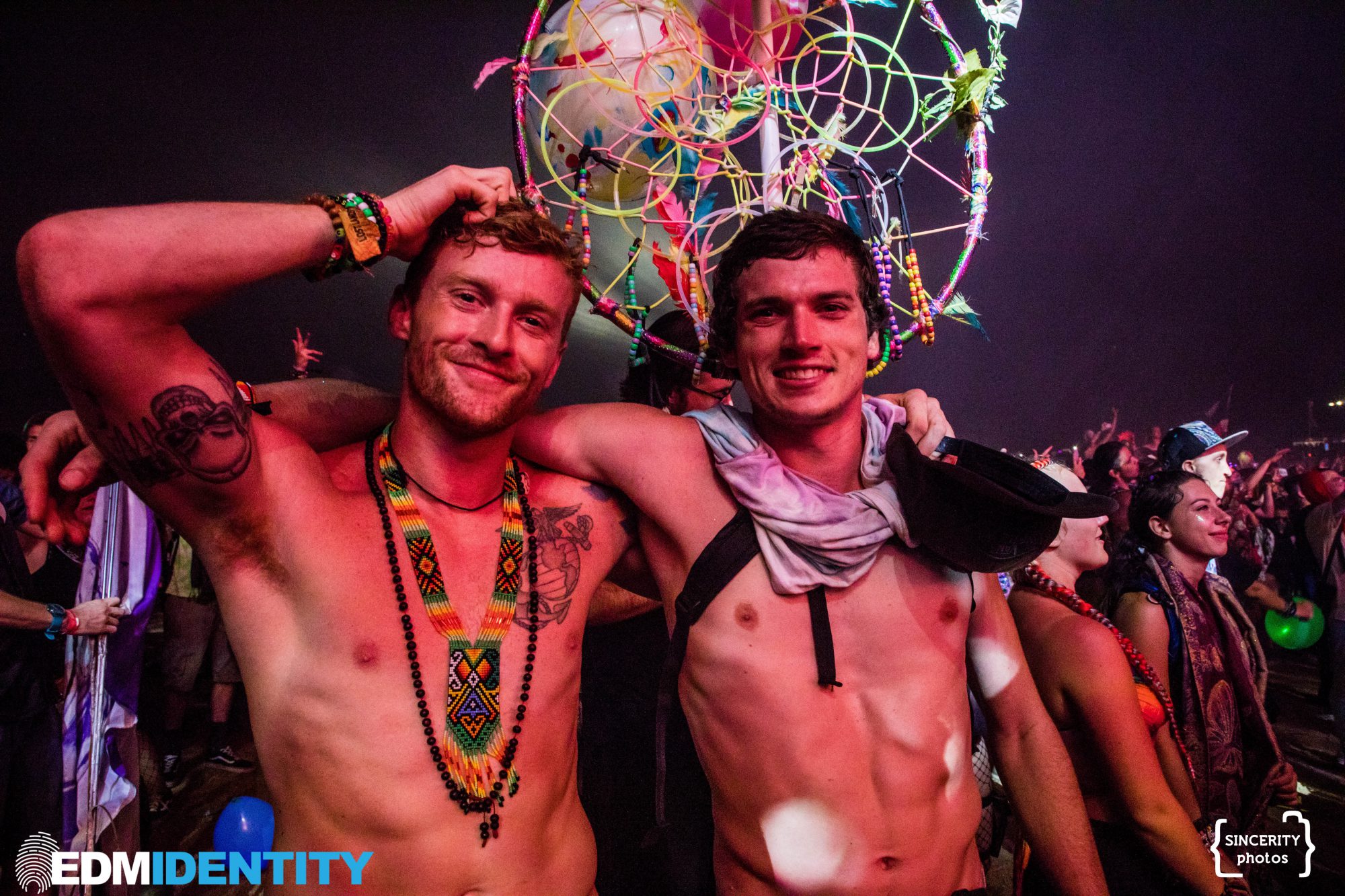 The Families
I've said this before: there's the family you are born with and the family you find through shared connections. There is a bond that connects people, whether it's through music, personality, or something else intangible. Sometimes you meet at a festival, and you just know that you've found a shared soul.
In my personal life, I've been slammed with some family hardships lately and so it was very cathartic to meet actual brothers who rave together. I also had the chance to meet two gentlemen that had never met before this weekend and yet could not only complete each other's sentences but each others' antics as well. There were definitely moments where I just looked around and saw true family connections between people and it was heartwarming.
---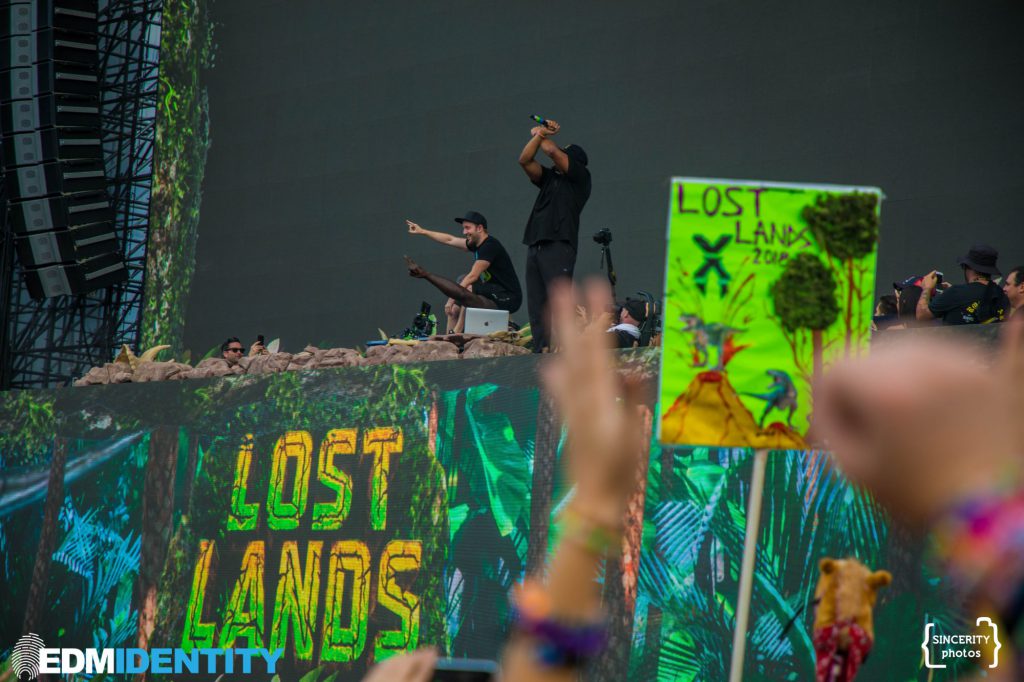 DJ Diesel as the Special Guest
We were at Squnto experiencing the Megachop when we got the news that the special guest was none other than Shaquille O'Neil, better known as DJ Diesel, and we all wanted to see what his set was going to be like. We walked over and from the moment we got within earshot we knew the set was going to be hype.
Here is this former NBA player towering at 7'1″ above the decks, ready to throw down and hyping the crowd. There was even a moment where he said if we didn't start a moshpit he'd come down and show us how it was done. He also had hype people spurring on the crowd from both the stage and the pit; it was absolutely wild. As he wrapped up his set, he told us to throw our X's up for Excision and then Jeff proceeded to jump on to the giant's shoulders. It was definitely one of the most epic and unexpected sets to experience!
---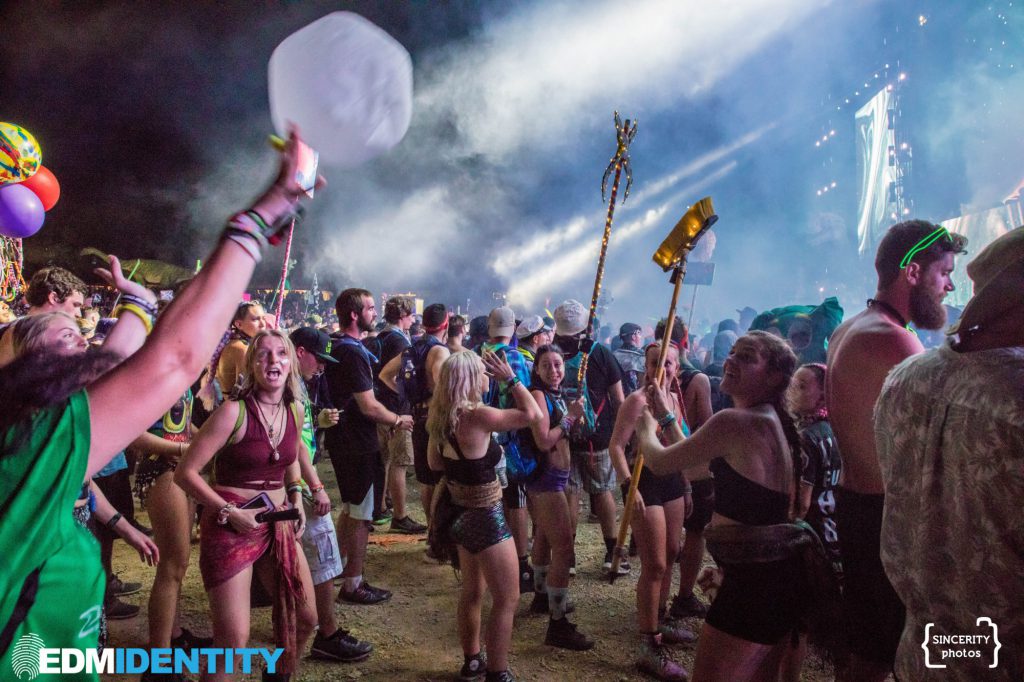 The Crowd Antics
People are hilarious. It's why we spend so much time people watching in crowds. Sometimes you find crowds that are low energy and kind of just stand around or sit down when not much is going on. It's in these moments that you really get a feel for the people around you.
In between sets at the main stage, I saw all sorts of antics. People just dancing wildly or handing out little dinosaurs, or even candy. One moment, in particular, was the bout of batting balloons that happened before Illenium's set, with a group using a broom as a totem pitching balloons at each other simply to pass the time. They were living for it and so were we; just solid group fun with no purpose or intention, which is what made it all the better.
---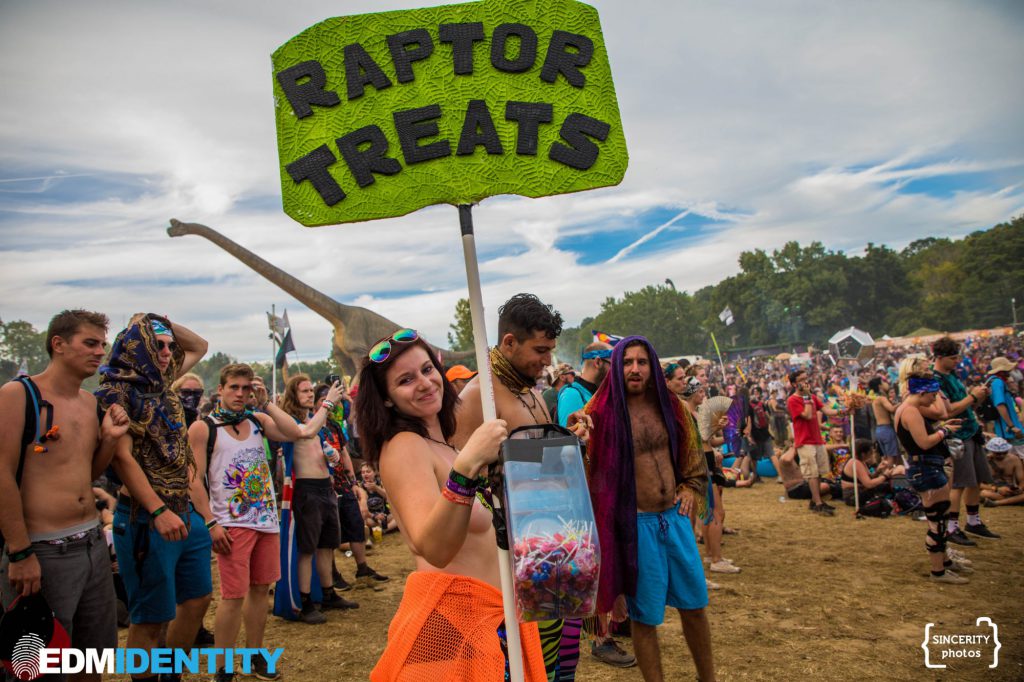 The Totems
Totems are always a fun part of festivals here in the US. They not only help you find your friends but they tell people a little bit about your personality and creative nature. At Lost Lands, we saw totems that made us laugh, made us cringe, and made us want to meet the people holding them.
You've probably seen some of my favorites online: Carl the box of light that was stealing souls, the Raptor Treat totem, and of course, all the Sponge Bob-related totems. The time and effort put into each totem probably ranged from a few minutes to many hours but it was definitely worth it for everyone in attendance. I really hope to run into some of these totems at another festival.
Be sure to check out the rest of our photo album on Facebook and if you haven't heard enough about Lost Lands be sure to check out Jayce's review!
---
Follow Lost Lands Music Festival on Social Media: