After several releases on Mark Knight's Toolroom label, UK-based house artist Wheats is already making headway towards having a massive career.
---
Although he's a name you might not yet recognize, Wheats is one of the most interesting house music acts to come out of the UK as of late. After attending a Toolroom Academy event in 2016 and submitting a demo to the label, his young career has only been trending upward with no end in sight.
Over the past few years, he has quickly established himself as a staple on Mark Knight's Toolroom Records while leaving tastemakers impressed with tracks that hit hard and mixes that keep crowds grooving. This year has already seen him release the Strong Feelings EP and massive track "Poison", two releases that have only given further proof that he's an artist you should be paying attention to in the house scene.
We recently chatted with Wheats following a crazy weekend in which he closed the first night of Toolroom's brand new Ibiza residency. Take a listen to his exclusive guest mix below and keep reading to learn more about his awesome style of house music!
Stream EDMID Guest Mix 171 || Wheats on SoundCloud:
---
Thanks for taking the time to chat with us today, Wheats! Let's start with looking back at when you first started your career. What led you to finding a home in the dance music scene and what vibe do you try to achieve in your releases and DJ sets?
My dad was a big inspiration to me, definitely what led me to the scene, always used to peer over the decks from a very young age to try to work out what he was doing! [Laughs] I try and get to the gig at least an hour before to work out where the parties going and where the vibe is at. You don't want to bang out massive tracks if the crowd aren't into it!
Your music is flawless and the production quality is phenomenal! Can you tell us a little about your production process like which DAW you use, and what does a typical studio session look like for you?
Thanks! I use FL Studio, a lot of people actually hate on the software being too "kid-like" or just not very professional but I see it as how the final product sounds! I use a lot of plugins and VSTs and a small Akai MIDI keyboard. Really loving Sound Toys Echoboy at the moment.
2019 has already been a busy and successful year for you. The Strong Feelings EP was released in January, and you've had two singles come out, including "M27" with Alan Fitzpatrick. Do you have more releases planned for 2019 that you can share?
Yes! In June I have two EPs: one on Toolroom Trax (Toolroom's more underground side of house & techno) and another EP on Solardo's Sola imprint! The rest of the year is looking really solid release wise too. Can't wait to share all the new sounds!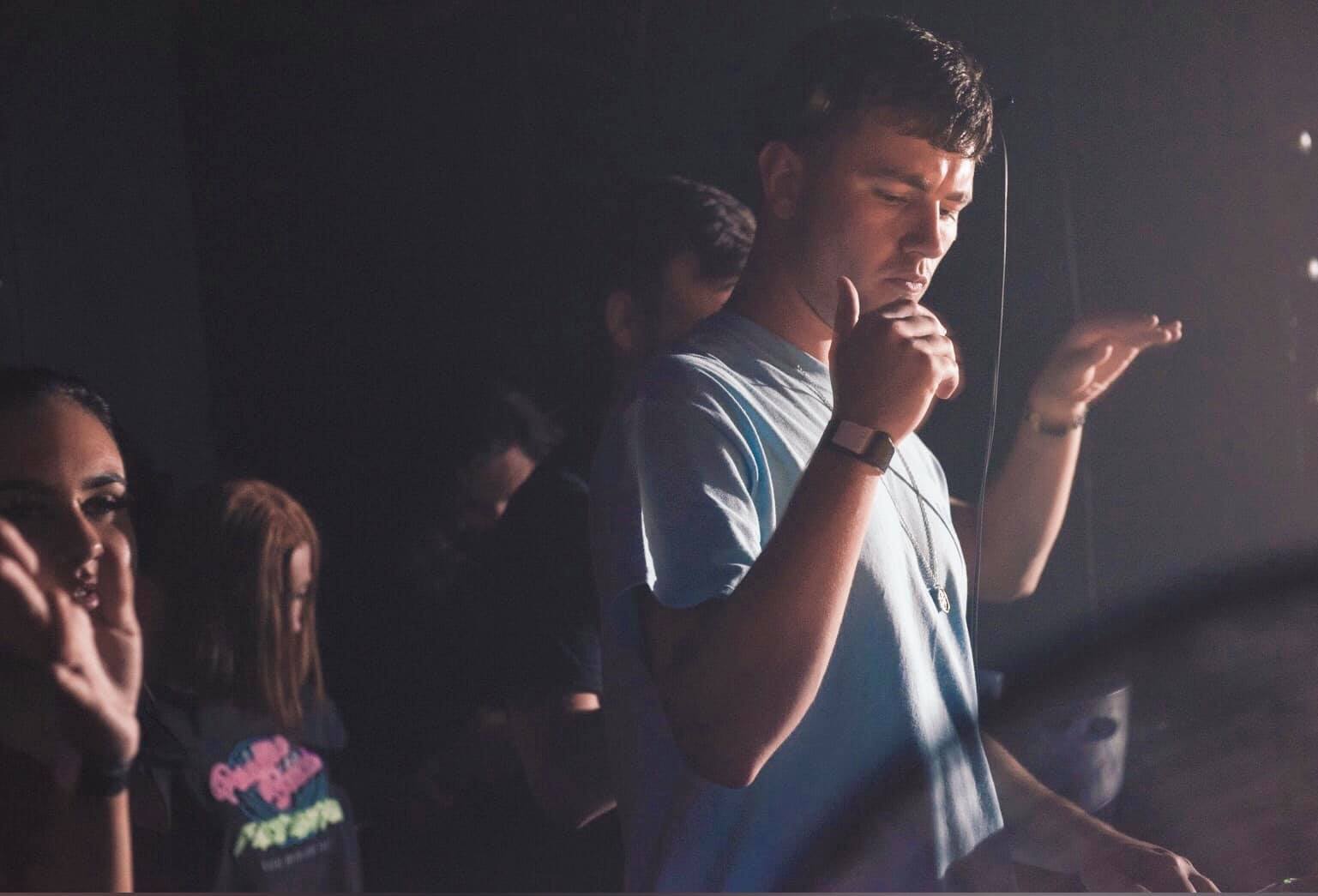 The relationship between you and Toolroom all started with a demo submission to the label. As someone who has really nailed the Toolroom sound, what does the label mean to you and what do you feel sets Toolroom apart from other labels?
I really enjoy being involved with the brand. It feels great to be at the point where I'm invited to play all these parties around the world! I feel the vibe with the brand is like no other, everything is super friendly and it's a zero ego workspace, which for me is exactly what it should be for all brands! 
During Miami Music Week earlier this year, you played at Toolroom Live and Farris Wheel events. How was your experience in Miami? What are some other events or cities that you'd like to play in America?
Best city I've ever been to hands down. Miami is a really fun place and just all round class! Would love to play New York and Chicago just because of the crazy amount of history that's come from there! 
The first time I heard your music was when Steve Lawler played "Kassia" at a warehouse party during Miami Music Week a few months ago. Is it surreal knowing that your music is now played by DJs all over the world?
Yes, very surreal! Love it when I wake up in the morning and I have all these people sharing their Instagram stories with me of these massive acts playing my tunes, class!
We saw that you have several shows lined up in Ibiza for Toolroom's recently announced residency at Eden. What are you most looking forward to in Ibiza this season?
I actually closed the opening party last night and it was incredible, what a club Eden is! Very excited for the summer, Ibiza is an incredible place. I'm looking forward to playing at Eden, Hï, and catching up with everyone! 
You've gone from a self-proclaimed "bedroom producer" to working with some of the biggest labels in house music in just a few years. Do you have any advice to new producers trying to get noticed?
I think you have to be consistent in putting music out with the right labels for the sound of the tracks and try and do a burst of at least one record a month for six to seven months. Try and create a little momentum! It's not easy at all but it's what it takes in this day and age.
Toolroom founder Mark Knight said that he plays one of your tracks in nearly every set and that your future is very bright. With that in mind, what do you hope to achieve within the next few years?
I am and always will be forever thankful for Marks work with me, I haven't really thought about where I'd like to be in the next few years. I'm sort of in my own head-space where anything can happen. That's the special bit about this game; you don't know what's around the corner.
---
Follow Wheats on Social Media:
Facebook | Twitter | Instagram | SoundCloud