After celebrating 15 years of Toolroom last year, the iconic label has unleashed over 60 tracks for their latest compilation Toolroom Miami 2019!
---
Can you feel it in the air? That's right, it's almost time for electronic music lovers to descend upon Miami once again for another week full of stunning shows, pool parties galore, and those beats that make your booty bump right along with them. To help get you in the groove, Mark Knight and Toolroom Records have a present for you with the release of Toolroom Miami 2019.
Featuring a grand total of 62 tracks, Toolroom Miami 2019 is packed with quality tunes that will keep you dancing all day long and deep into the night. Artists featured on this year's edition include Sonny Fodera & Gene Farris, Dateless, POPOF, and Eelke Kleijn, giving listeners a range of tastes to choose from throughout.
Related: Want a deeper look at the history of Toolroom? Check out our in-depth chat with Mark Knight!
Other tracks that stand out on the compilation come from artists like Chus & Ceballos and Fabio Neural, Max Chapman and Pirate Copy, Dosem, Shiba San, and Weiss and Eli Brown. Additionally, there are three mixes to soak in as well that are perfect for the Poolside, Club, and Afterclub, so check them out and get ready to get your groove on!
Take a listen to Toolroom Miami 2019 on Spotify below, download or stream it on your preferred platform, and let us know which tracks you loved the most in the comments!
Stream Toolroom Miami 2019 on Spotify:
---
Toolroom Miami 2019 – Tracklist:
Illyus & Barrientos – Shout
Weiss & Eli Brown – Push It Up
Wheats – U N I
Mark Knight & Danny Howard – You Can Do It Baby
Kideko – Give It Up
Sonny Fodera & Gene Farris – We Work It
Franky Rizardo – Cart Wheel
Shiba San – Crush That
Ben Remember – EF2MOZ
Max Chapman & Pirate Copy – Call The Police
MDE – Organ Damage
Mousse T. feat. Cleah – Melodie (Mousse T's Extended Disco Shizzle Remix)
Thomaz Krauze – Giving Up
Mat.Joe – Repeat
Denney – Messin My Head
Siwell & Lucky Vegas – Butterfly
Dale Howard – Rogue Keys
David Tort – A Day In Life
Frederick & Kusse – Reach Out
Wilson, Smallwood & Ingram – Perfect Sunrise 2019
Jack Back – Grenade
Dosem – Unfolding
Themba – Better Days
Gorge – Don't Stop
Dateless – Just A Feeling
Del-30 – WHP
Huxley – Unison
Chus & Ceballos, Fabio Neural – Santanera
Mike Newman – Gimme Tonight
Groovebox, Paralyze Idea – The Rise
Eelke Kleijn – Lost Souls feat. Ost (Extended Mix)
Siege – Kengo
UMEK & Matt Sassari – Dica
ATFC – Strong 2 Survive (Dario D'Attis Extended Mix)
Martin Ikin (feat. Hayley May) – Following
Jay de Lys – Just A Feelin'
Sllash & Doppe – Aguella
Angelo Ferreri – We Wanna Do
Anderblast – Dinamica
Mr. Kavalicious – What You Think
Nhan Solo – Akira
Saison – Moments
Roger That (UK) – Sneaky Girl
Allen (IT) – Real One
Ruze – Low Batz
David Tort & Markem – You Hear That
Mihalis Safras – Lacid
MANT – Bonbon
Another Ambition – Don't Cry For An Empty Sky
Marsh – Black Mountain
Khen – Pecas
Nihil Young, Wlady – Teonanacatl
Last Vision, Omar Labastida – Milk Your Sister's Cat
Linier – Ritual
Space Food – Just Beat
Lexer – Just For Tonight
Metodi Hristov – Sofia
POPOF – Hooker
Manuel De La Mare – Skin
Mihai Popoviciu – Flux (Pornbugs Remix)
Sloud – Acid Mondays
Transcode – Dying Light
Various Artists – Toolroom Miami 2019 (Continuous DJ Mix 1)
Various Artists – Toolroom Miami 2019 (Continuous DJ Mix 2)
Various Artists – Toolroom Miami 2019 (Continuous DJ Mix 3)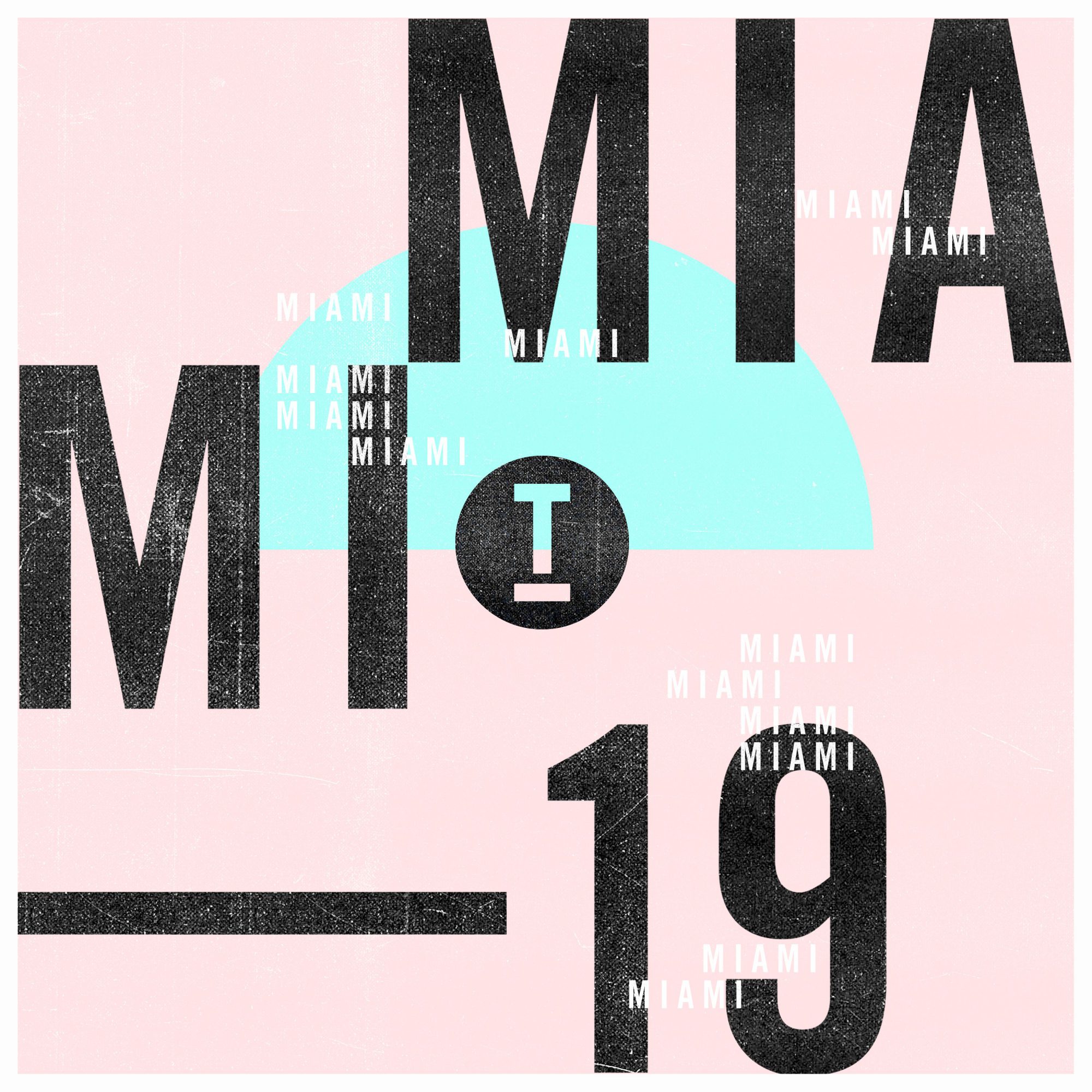 ---
Follow Toolroom on Social Media:
Website | Facebook | Twitter | Instagram | SoundCloud | YouTube