Madeon gives us our first look into his newest project, GoodFaith.World, with a long-awaited single "All My Friends"!
---
And just like that Madeon is back. It seems like it has been far longer, but it was just last year the French maestro announced via Instagram that he had been "working non-stop on his next era for a while now". After teasing fans with a cryptic billboard, a couple of social media posts, and the launch of GoodFaith.World Madeon's newest single "All My Friends" is now available on all platforms. To no surprise, the release has had speakers buzzing and fans clamoring for more of that feel-good vibe.
Pulling from past influences and productions "All My Friends" is the next evolution of Madeon's sound. Combining nu-disco and electro elements from Adventure with funky new arrangements and dreamy pop vocals, "All My Friends" is a refreshing listen among all other new releases that dropped today. The best music is the stuff you never knew you needed to hear and I feel GoodFaith will be a project full of passion and love.
"HEY ! I missed you. This is a song I wrote and produced and am singing on, it's the kind of music I was hoping I would be able to make someday, I hope you have fun with it." – Madeon
Take a listen to Madeon's track "All My Friends" below, download or stream a copy on your favorite platform, and let us know what you think about the track in the comments!
Stream Madeon – "All My Friends" on YouTube:
---
Madeon – All My Friends – Lyrics:
All my friends are watching
I can hear them talking (x4)
Tell me what's going on
Can you take me there?
Before the morning comes
Can you make me care?
Tell me what's going on
Help me fade into flashing lights
Yeah I've been working overtime
Cause all my friends
They know
Been making messes out of silence
If we're the same
Let me let go
Somebody save me from the madness
(Chorus)
Come watch us rise again
Out of the fever
Life will never be the same
I'm a believer
Don't call us another name
We were born to the same sunrise
It's getting brighter all the time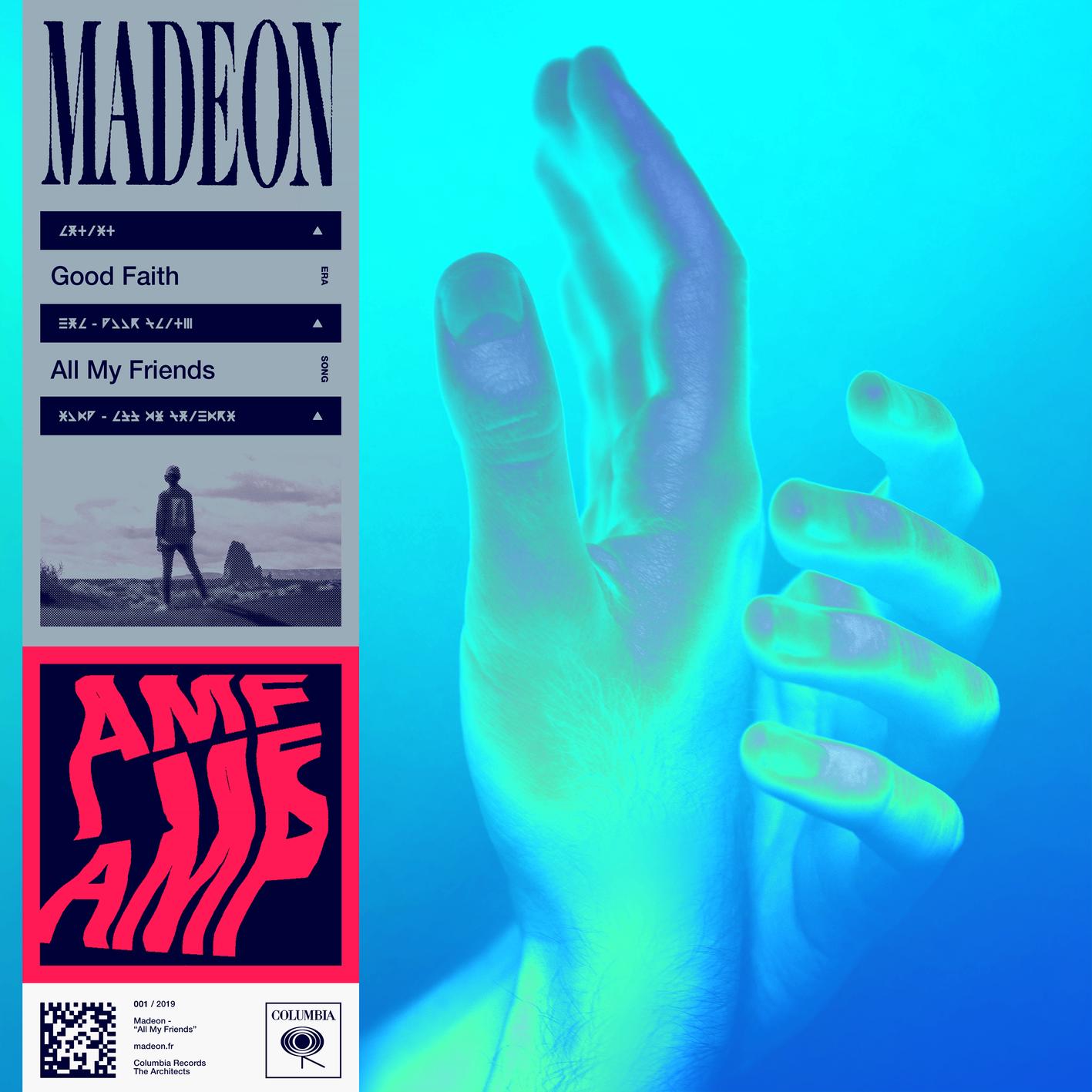 ---
Connect with Madeon on Social Media:
Website | Facebook | Twitter | Instagram | SoundCloud | YouTube