We caught up with Andrew Rayel at EDC Las Vegas to chat about his radio show Find Your Harmony, hosting a stage at the festival, and plenty more!
---
Ever since he made his debut in the electronic music scene Andrew Rayel has had his sights set on achieving greatness. Using his prior studies in the world of orchestral music as a base he quickly found a passion for trance and incorporated his own euphoric melodies and uplifting tones to create a truly signature sound.
The Moldovan artist didn't stop with just producing and playing music out on the global stage though, as the past decade has seen him make serious strides in other aspects of his career as well. After heavily releasing on Armada Music, Andrew Rayel launched his own label inHarmony Music in 2017 to give him an outlet for his own work along with other artists he believes in like David Gravell and Mark Sixma. He also hosts his own weekly radio show, Find Your Harmony, that features plenty of powerful tunes and updates on his work.
Always keeping busy, Andrew Rayel added an extra level of excitement for those who attended EDC Las Vegas this year with the announcement that he'd be hosting a Find Your Harmony takeover at quantumVALLEY. Ahead of his set that night, we had the chance to sit down with him to discuss the takeover, how inHarmony has grown over the years, and even which character he'd be in Game of Thrones. Check it out below!
Listen to the latest episode of Find Your Harmony on YouTube:
---
Hi Andrew, thanks for taking the time to chat with us today!
Thank you for having me.
How does it feel to be back and what's your favorite memory from a past edition of the festival?
Oh, it's absolutely incredible to be back. I mean, EDC, it's probably the biggest US festival, if not the biggest festival in the world. If we're talking about the memory, I think my best memory was the last time I was here when I closed the main stage in 2017. I did the sunrise set and it was unbelievable. Seeing the sun coming up together with 40,000 people, it was incredible. That's one of my favorite memories from EDC.
Tonight you'll be taking over the quantumVALLEY stage with a curated lineup of artists. How does it feel to be hosting a stage at one of the biggest festivals in the world?
It's absolutely incredible. But you know, it's a lot of work. We've worked on this for almost a year, we actually found out that we were going to be doing this almost right after last year's edition of EDC. So, we took our time and had lots of meetings, discussions, and everything.
I'm actually really happy and proud that Insomniac and Dreamstate believed in us, that we could do it and we could take over make a Find Your Harmony stage one of the days. It's a lot of work but you get one of the best trance lineups with Ruben de Ronde, David Gravell, Andrew Bayer, Space Corps, Mark Sixma, MaRLo, Cosmic Gate, and myself. What can be better than that? Hopefully, we get to do more in the upcoming years. Maybe not only EDC, maybe other festivals as well.
So when you were curating the takeover, how did you select the artists and what do you hope the audience takes away from the experience?
It was me and my team and the Dreamstate and Insomniac guys, we all came together and decided who's gonna play. Pretty much everyone that we've selected, all of them are my friends like really good friends and colleagues. It was very easy to get them to play because everyone is very friendly, very happy about Find Your Harmony, and they're happy to join. I hope everything is going to run smoothly because it's a little bit windy, but I hope the fans will take away only good vibes, great music, amazing memories, and hopefully they get to find their harmony.
We're excited and can't wait to catch it. Let's talk about your label inHarmony. What would you say is one of the biggest challenges of running your own label and what have been some of the best aspects?
Well, the biggest challenge is probably to find quality music. There's a lot of nice artists and tracks out there, but then how do you bring them to the next level? How do you find only the best of the best? That's what takes the most time and it obviously doesn't work out like that every time.
Sometimes, we take some of the tracks and then we actually help the artist bring the track to the next level because I'm a perfectionist. I want every single release and every single track to be perfect in terms of the design and artwork and everything, but also musically. Most of the tracks on the label I master myself, maybe except one or two tracks. We have over 50 releases and only one or two tracks, I haven't done anything on them, the rest just go through my hands and I work really hard on them. The challenge is to find those great tracks and artists and for me to find time also to work on those tracks to make them perfect.
So what do you look for in an artist when signing them to your label and how do you work with them as they release music with you?
Well, I'm really looking for artists that are very open to us because we're always open to the artists. We want to make sure they feel comfortable, that they trust us, and I really want them to be consistent. A lot of the artists, they make one cool track and we sign it and are very excited to work with them, but then we have silence for a few months from them.
We want to build long term relationships with every artist, we want them to represent the label as well. We always help them to get them to the next level. That's one of the main things that we're trying to do, to build a team that will represent our vision. We really work as a team, we don't have rules that they need to do this or that, we're very open minded and very open to anything.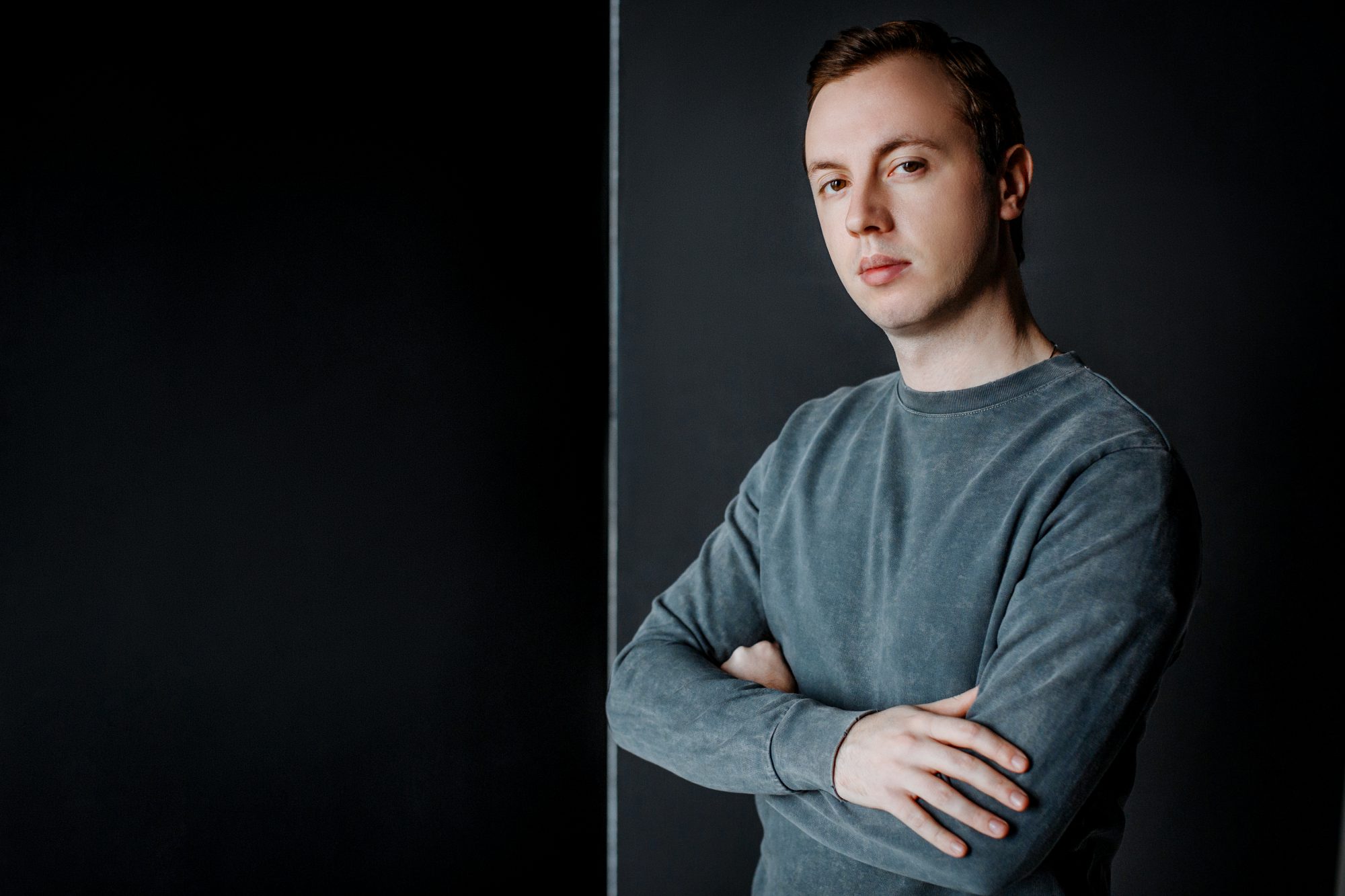 Cool. That's great to hear. You also have your own radio show called Find Your Harmony, which just surpassed 150 episodes. What is your selection process like when deciding what songs include and how do you keep things fresh?
Well, we get promos almost every day, hundreds of tracks. I have one of our team members that I fully trust and I know he has the same taste as me, he preselects from those thousands of tracks. He sends me like 100 of them that are already pretty good because there are lots of factors like some of the melodies could be good but then the track is not quality enough to be played on the radio and stuff.
Then for me, it takes five to six hours to make the whole episode. I preselect my 20 to 24 tracks, record all the jingles and everything that I have to say like what happened last week and where am I going or playing next.
So yeah, it's basically tracks that I enjoy and with my 10 years of experience, I have a feeling of what the listener would like more. Obviously, I can't get that 100%, but sometimes we'll get a message saying oh you missed that release which was great. And then I'm I go look it up and if its good I'll put it in another show. It's all about teamwork.
Obviously, since you named your radio show, label, and debut album after it. You're a big believer in finding your harmony. What advice do you have for people looking to find their harmony?
They need to share the love, be respectful, always trust each other, and always be open for new experiences. I believe only by trying as many things as possible, and I'm talking things that are legal. [Everyone Laughs] I'm talking about going out with your friends to all these festivals and experiencing all types of music because finding your harmony doesn't mean only trance, it can be with any genre of music.
Only by listening to all these genres and understanding what they mean to you, you could know what you like and then at the end find your harmony. It could be trance, dubstep, trap, anything you know? We're not here to judge and say that trance is the harmony, no, it could be anything else.
GAME OF THRONES (ANDREW RAYEL REMIX) pic.twitter.com/lQQpfbVGSi

— Andrew Rayel (@Andrew_Rayel) May 1, 2019
We have to ask since you recently remixed The Game of Thrones theme and the finale is tonight. If you could be any character in the series, who would you be and why?
Jon Snow, easy. He's the bravest, the kindest, the most down to earth, and hard-working character. He's got all the positivity in the world in one character and he's very humble. He feels very real. You could see the other characters, they make mistakes but they don't really care, but Jon goes through a real struggle. He makes mistakes and he learns from that and moves on. It feels like he goes through real-life experiences.
So before we go, do you have any exciting projects you'd like to share?
Well, I'm working hard on every single aspect of my career. Find Your Harmony radio show just passed 150 episodes and we're going towards 200 which is going to be even bigger. We're working on more Find Your Harmony shows which are going to be dedicated to 200 episodes next year. Hopefully, we'll do more solo shows here in the United States, maybe other stages at other festivals.
For the inHarmony music label, I'm bringing on lots of talented artists like Hausman and Corti Organ who joined me on the last episode of Find Your Harmony in Montreal, there's so many of them. I'm doing a lot of my music as well. I have an upcoming track, a new collaboration with HALIENE who is one of the biggest voices at the moment in trance music. We did the track called "Take All of Me" which I'm premiering tonight here at EDC. Always new remixes and new tracks it's an ongoing process every year!
Good stuff. Well, thanks so much for taking the time to chat with us.
Thank you!
---
Connect with Andrew Rayel on Social Media:
Website | Facebook | Twitter | Instagram | SoundCloud | YouTube