DEVAULT has released the four-track JADE EP and paired it with a visual journey to tantalize all of your senses for a truly immersive experience.
---
Electronic artist DEVAULT has been quickly rising through the ranks of the scene while making a name for himself with his unique stylings in the studio. Making waves with original tunes like "Don't You Want To" and remixes of tracks like "Bellyache" by Billie Eilish and DJ Snake's "A Different Way", he has now delivered a new soundscape for listeners to explore with the JADE EP.
Tapping into some dark, new wave-inspired sounds, when you close your eyes and turn on the JADE EP you're instantly transported to a different world. Almost feeling as if they were ripped straight out of a cyberpunk, dystopian universe akin to Blade Runner, the four tracks on this release from DEVAULT really pack a punch with some high-level sound design that will keep you coming back for more after each listen.
But DEVAULT didn't stop there, as he also worked with director Mowgly Lee to create a short film that pairs perfectly with the music to provide a visual journey you simply have to see for yourself. Throughout the film, characters interact with JADE, which is a simulation program that is full of dark thematic elements that range from brainwashing to vandalism. Open-ended and full of imagery, we can't wait to see what type of world DEVAULT continues to concoct in the future.
Watch the immersive short film for Devault's JADE EP on YouTube below, download or stream the entire release on your favorite platform, and let us know what your thoughts are in the comments!
Watch the visual journey for JADE on YouTube:
---
DEVAULT – JADE EP – Tracklist:
MAFIA
BLADE
RUNWAY
RAINSTORM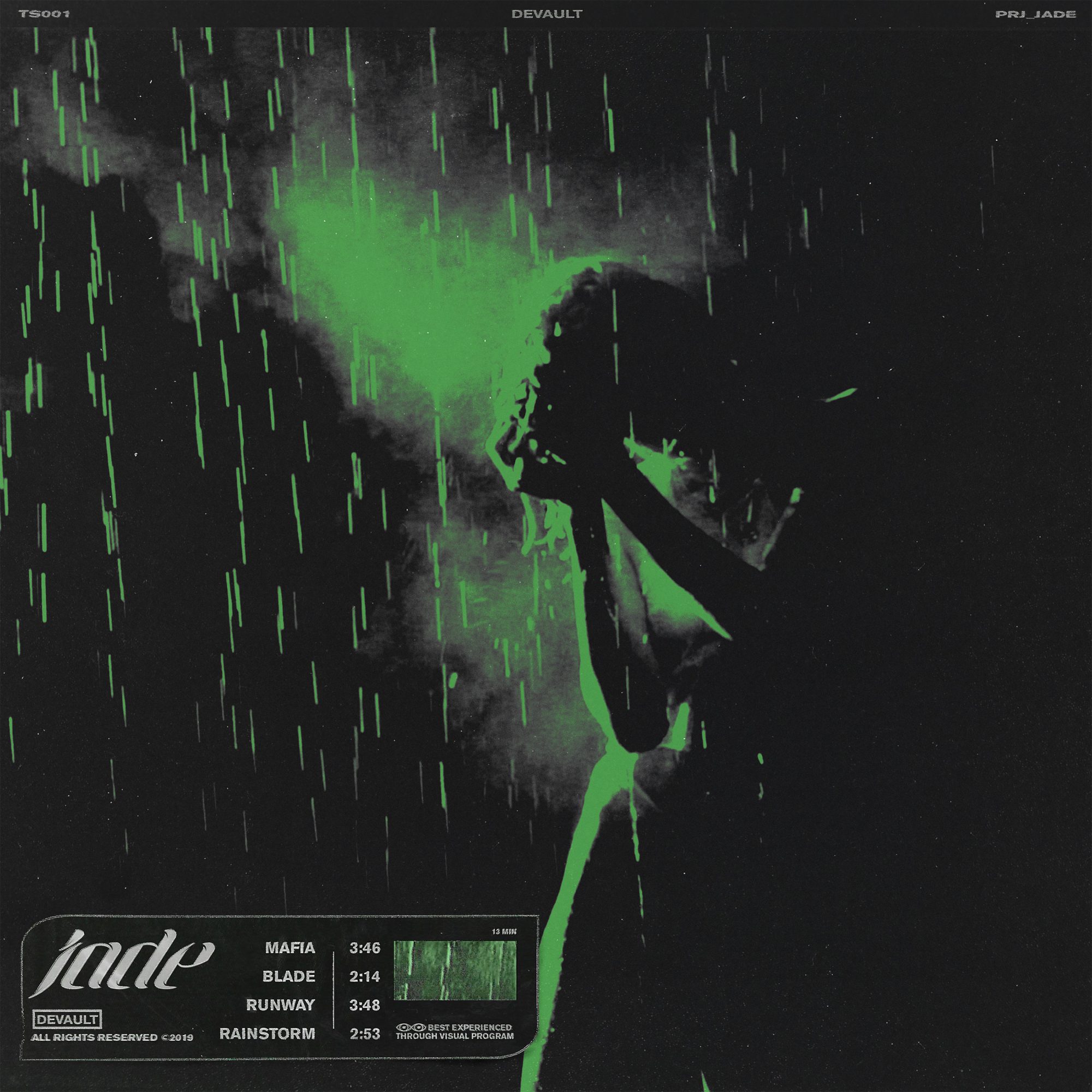 ---
Follow DEVAULT on Social Media:
Website | Facebook | Twitter | Instagram | SoundCloud | YouTube