Get to know rising star Big Wild in this edition of The Lowdown!
---
This past weekend at SnowGlobe 2016, I got the pleasure to talk to the incredibly talented Jackson Stell, aka Big Wild before his set closing out the Sierra tent. We took a break from the cold and had some time to catch up on all things Big Wild past, present, and future. The cards are looking promising for Big Wild, just last year he joined ODESZA on tour, and since then he has been steadily on the rise, releasing amazing new music like his latest track, "Invincible," and playing shows and festivals across the world. His sets are completely live–he's up there jamming on the drums, piano, and even whistling along in the mic, providing for a unique and remarkable musical experience.
His original track "Aftergold" has become a bit of a SnowGlobe anthem for me, perfectly fitting for the snowy SnowGlobe vibes, so getting the chance to talk to him and then hear him play out the track at the festival was unforgettable. He has the ability to take you on a journey with his funky, atmospheric music–throw on "Venice Venture" and you'll feel like you're chilling on the beach in California watching surfers catch some waves. This guy really is something special, down to earth with a true passion for his music. Talking to him was a breath of fresh air, and his set couldn't have closed out day 2 more perfectly. With an EP in the works and a score of new shows to be announced for 2017, Big Wild is definitely an artist to watch out for the in future.
Stream Big Wild – I Just Wanna on SoundCloud:
---
When did you start producing music, and at what point did you know it was something you wanted to pursue as a career?
I first started making music when I was in middle school, and within a year I was pretty much sold. I knew that this was what I wanted to do because I loved it so much. I started making hip-hop beats and when I go into college I started making more electronic stuff.
Where did you go to school?
I went to Northeastern..But, yeah, it was pretty quick that I knew this was what I wanted to do.
Being from Lancaster, Massachusetts, how have you seen the music scene change in your hometown and state?
You know, it's kind of interesting because I wasn't really a part of any local music scene in Massachusetts, I was pretty much very internet music culture. So, SoundCloud and stuff like that is really where I found my own music. There's not much of a music scene where I grew up because it's a small town and not too much going on. At the same time, it was a really good place to experiment and make music without anybody really being present.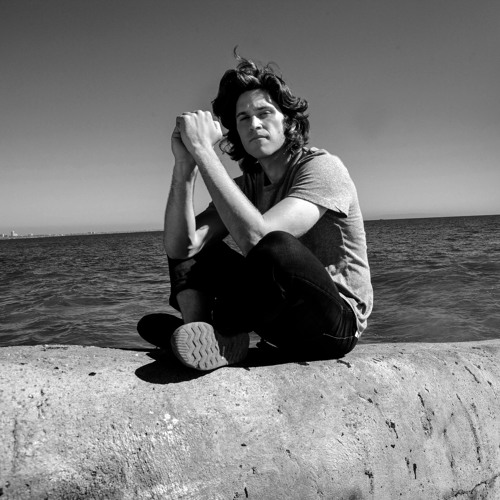 You do everything yourself on stage, how do you go about creating your sets while incorporating all the live aspects?
I usually strip some elements out and that's what I'll play. I like to do things and play performances that catch people off guard, where it's just something different. Usually, I just make a balance between taking things out and then I play something live on stage or let the music ride, kind of like a DJ performance. I pick what I want to play and then play it.
Having played festivals and concerts all over the country, what is it like playing on the same stage with all these other creative and awesome artists?
It's awesome. It's cool because I know a lot of people now, too. Playing more festivals, I now can go to a fest and meet five more artists, which prior to this it wasn't the case because I was more of an outsider. Now that I am getting more familiar with people it's really cool because it's like a community.
Do you prefer bigger festivals or smaller more intimate shows?
It depends, they are both are great! It's awesome to play to a huge crowd of people who vibe to your music and it's also awesome to play to a smaller group of people who just get really rowdy. They're both great in their own way so I can never really pick one. I like them both!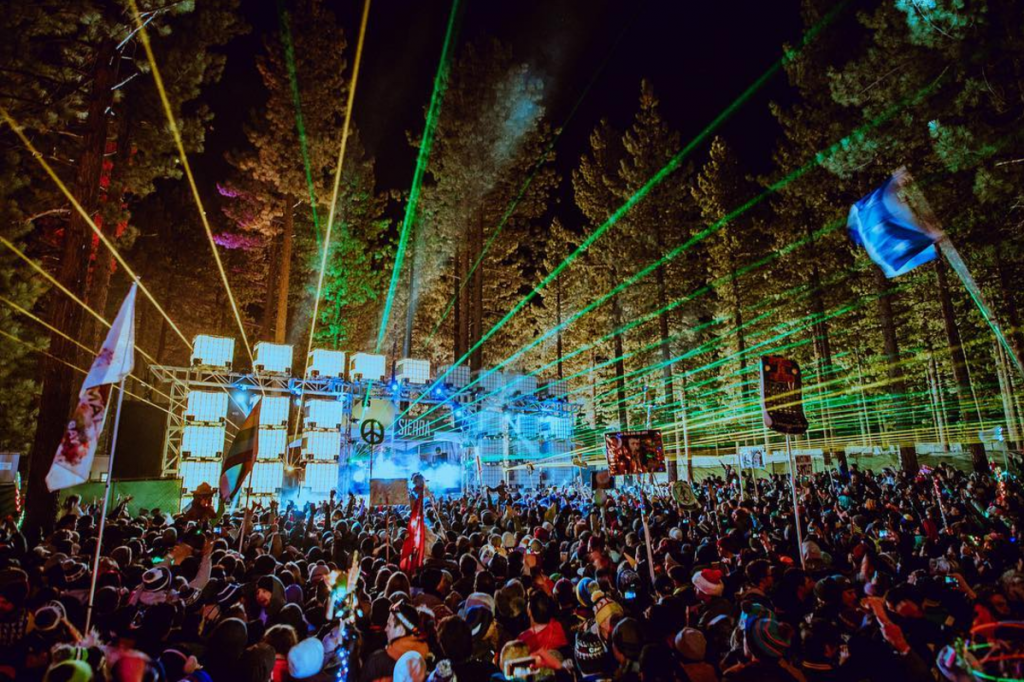 You've played with Odesza and Rüfüs Du Sol at Red Rocks. I've heard that is a beautiful venue with awesome natural acoustics. What was the experience like playing there?
That was just a big milestone for me. It was definitely the most beautiful venue I've ever played. Then, also, the crowd was already pretty much full when I played. It was a beautiful day and it was one of those things where it just seemed like all the stars aligned. It was perfect and I was really happy with that. Then I got to catch Rüfüs Du Sol's set who I've seen before, but I love them, then Odesza's set and I love them too. It was a great night.
I saw one of your posts on Instagram about producing in the car with your little setup. Where have you been most inspired on the road making a track?
For some reason, I feel like I made a lot of music when I'm in the Pacific Northwest. I don't know why…I think because usually the weather is kind of shitty so I'm forced to not explore and chill inside. I don't know…it's kind of reclusive, but still really pretty outside. I think that combination helps me make music for some reason. I haven't been able to figure out why, but whenever I'm there it's good stuff.
With major remixes of artists, how do you go about making mixes so unique to Big Wild while keeping the integrity of the original?
I basically find the elements of the song I like the most and scrap everything else and try to make something from scratch. But, yeah, it can be tough because sometimes I'll be working on something and say, "Wait this is so not close to the original." So, I have to take a step back and rework this. Usually the vocals, I think, are the biggest and most important part of a track. So, if I use them in the remix then I think people can make the connection between my remix and the original.
If you could collaborate on some music with a current artist who would it?
There are so many people! I think from a production standpoint I would really love to collab with Flume, I really like his sound. There are also a lot of vocalists I want to work with. I've said this for the longest time, but I really want to make a track with Anderson Paak. Something really funky, but also electronic-y. I've wanted to work with both of those artists for a while!
What is in store for Big Wild in 2017, any New Year's Resolutions?
Well, I have an EP coming out and a bunch of shows and a lot of stuff that I am going to announce soon. So, I'll just say there is new music and more shows coming up. As far as resolutions go I want to travel a lot. I mean I travel a lot now, but I want to visit other countries. Other countries, cities, and other crowds to experience and see them reacting to my music.
---
Connect with Big Wild on Social Media:
Website | Facebook | Twitter | SoundCloud