Considered by many to be one of the greatest dance tracks of all time, "Right Here, Right Now" saw its release by Fatboy Slim as a single on April 19, 1999.
---
Finding its home on the second studio album by Fatboy Slim, You've Come A Long Way, Baby (released in 1998), "Right Here, Right Now" is easily one of his most recognizable and celebrated big beat productions to date next to "Praise You". With the single's official release on April 19, 1999, the track reached the number two spot on the UK Singles Chart and ruled the dance floor from day one with its infectious sing-along essence, urban groove, and sultry melodic detail.
The basic string melody was actually plucked from James Gang's "Ashes, the Rain & I" while the lyrics right here, right now are sampled from Angela Bassett's performance on the film Strange Days. When Fatboy Slim made the choice to combine these two stylistic elements together on one six-minute track, he was actually blending the ingredients for an alluring auditory escape that fans from around the world would become incredibly obsessed with. Even Manchester City has been bitten by the Fatboy Slim bug as they have chosen this track as their walkout selection when their players emerge from the tunnel prior to their matches.
Of course "Right Here, Right Now" would be no stranger to the remix facelift, altered by the artistic visions of producers that include CamelPhat, Friction, Carmada, and many more. For a full remake, British DJ and record producer, ATFC, joined forces with OnePhatDeeva, extracting the melodic shadows of "Right Here, Right Now" to create "In and Out of My Life" with additional vocals by Adeva, reaching up to number 11 in the UK Singles Chart.
Now twenty years since its release as a single, "Right Here, Right Now" still has an incredible hold on our hearts when every once in a while it finds its way back into the tracklists of festival and club sets, whipping up a tornado of euphoria on the dance floor. Hearing the crowd shout "Right Here, Right Now" unified as one voice while the domineering beat saturates the party space is an experience that will inspire goosebumps all over your body. So, happy birthday to a song that defines what it is to be truly timeless and yes I will say it…utterly perfect!
Related: Looking for more EDM history? Make sure to check out the 15 year anniversary of Oceanlab's "Satellite"!
Watch Fatboy Slim – "Right Here, Right Now" on YouTube:
---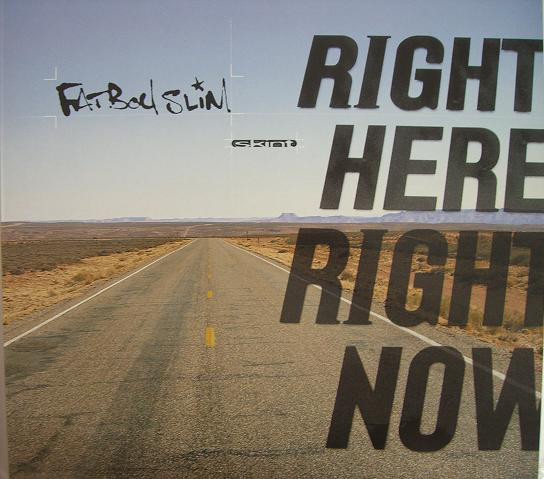 ---
Connect with Fatboy Slim on Social Media:
Website | Facebook | Twitter | Instagram | SoundCloud | YouTube