We sat down with Gai Barone to talk about starting his own label, the plight of progressive, his work with J00F, using music as a form of therapy, and more!
---
What more can be said about Gai Barone that has not already been stated numerous times before? He is more than just a brilliant musician, a skilled artist who paints each track with a palette of emotion. Equipped with simply a melody, Barone is able to captivate his audience and take them on a passionate ride. It's been said time and time again, that one does not simply listen to Gai Batone's tracks; instead, you experience each buildup, breakdown, and layer of sound with every fiber of your being.
A master of the progressive style, Barone's sound transcends genres as most progressive music does. The beauty of progressive is its ability to shift styles when needed. It does not seek to cage an artist but to draw out potential as it flows between trance, house, and techno. Gai Barone is the perfect pilot to take a listener on an aural journey through the progressive sounds.
So far, 2019 has to be an amazing year for Gai Barone! He recently teamed up with fellow progressive artists John 00 Fleming, Tim Penner, and Paul Thomas to release J00F Editions Vol.5, as well as releasing three versions of his track "Boston" on the same label. Additionally, he dropped a two-track EP called The Bats earlier in the month. He also surprised us all by sharing that he will be adding one more skill to his repertoire! Earlier in the week, Gai Barone announced that he started his own label, Patternized, and released the very first single on it. With all of this good news flowing so early on the year, we can't wait to see what the rest of 2019 has in store for Barone.
Check out the latest episode of Gai Barone's Patterns podcast and read on as we talk about marketing progressive music, using music as therapy, Patternized, and more!
Stream Patterns 332 – Ian Tribute on SoundCloud
---
Your music is true progressive in every sense of the word. Though some label you as trance, your sound truly transcends genres. What are the positives and negatives of being part of a genre that isn't well labeled by electronic music listeners or "genre homeless" as J00F put it?
The biggest issues, in general, are related to marketing. Many people are influenced by Beatport and let Beatport decide which is better. It's frustrating. It's like living a life that is not yours. Why not choose the music by yourself? The main issue with labeling music is that, of course, they need to put it in categories, but from my point of view there isn't any kind of genre, as in good music is always good music and it doesn't have any label or cages. I think people let other people decide which music belongs to certain genres and they're missing a lot of other great tracks. They may go and spend hours listening to a chart from 1 to 100 and don't go beyond that chart. But there are tons and tons of producers so I think they should open their ears and look outside that box.
I think right now, I'm not talking about 10 or 15 years ago, there are a lot of chances to listen to a lot of tracks. We have Spotify, Beatport, Soundcloud, iTunes so people should spend their time looking for music that they like.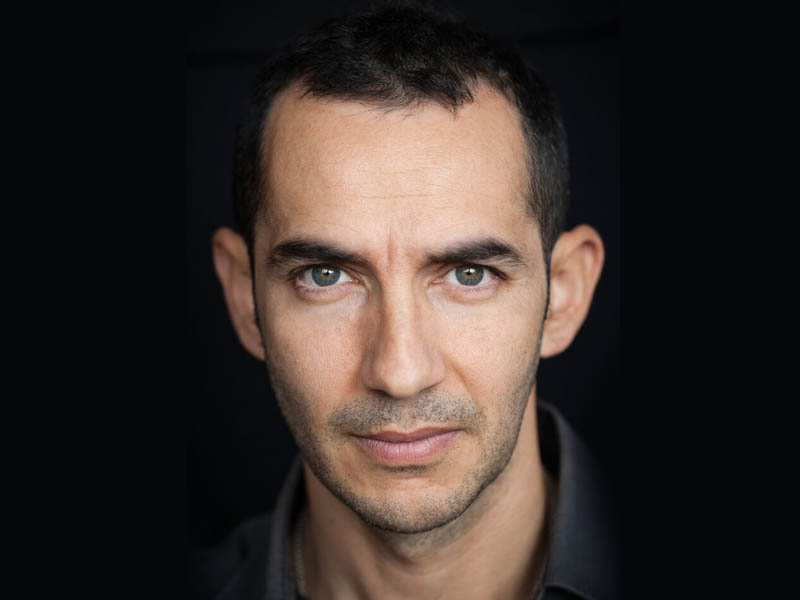 With that in mind, there are Spotify, Beatport, etc. – all these different avenues to find a great quantity of music, but do you feel like it's more difficult or easier to find quality music?
I'm for freedom and people creating whatever they want. What I dislike is people just trying to copy a kind of genre and boom, people are like, "I love this guy so I need to copy this sound; I love this sound so I need to copy this sound." To me, it doesn't make any sense. You're not living your life; you don't want to be a producer engine, just a producer. Do whatever YOU want. It's your life and you should create your style.
Everyone has a voice. Like me, I'm talking with my own voice, I'm not trying to cover it or sound like someone else. With music, it is the same thing.
At ASOT 850 you were part of the debut of the progressive stage. How was the experience of playing a large festival on a dedicated progressive stage where progressive was heard throughout the night and not just during the opening hours?
I think the progressive scene is changing. There are so many progressive labels, like Zerothree. I think they have their own style and have many different genres and I love it because you're always hearing something new. It is amazing!  In progressive you are free to create whatever you want. At the same time, I have seen many producers, big producers, thinking that progressive isn't just shitty music or B-side music but something we can trust, something you can play and that people are more appreciative. I'm so glad about that. I think that John has done something great with this; it's was a huge move and he believes in progressive.
Progressive is like underground music that creates something special. I think music is the best thing, together with my wife and kids, that I have around me. I believe music is female. In Italian it's "la musica" so she is female. I think music is a beautiful woman who is always with you and will never betray you and supports you. If you're down she stands behind you and if you're up she stands together with you. Everything I do right now, I do for music (aside from my family).
Recently J00F made a statement about the need for a separate progressive trance genre to best differentiate from other types of trance or dance music. What are your thoughts on this?
From a marketing point of view, I would love for Beatport or some other service to do something for that type of music. They have different genres for house – they have tech house, progressive house, deep house – and we basically only have trance, that's it. The problem is that there are many producers who make deep trance or progressive trance but they quit because they don't have any chances to succeed or sell their music. If you don't have a shop to sell your stuff, you don't have any visibility.
So for example, if you go on Beatport and you put progressive or deep trance with the 138 BPM trance, to be in the same category, they are so different. If you're listening to the top 100 trance tracks and you hear one track that's different from the rest, you might just skip it as it is the outlier. Again, it's a marketing problem and nothing related to real music.
Last year you released your absolutely stunning and ethereal EP Under Zero. Through online videos and posts on your socials, you shared a bit online about how some of the tracks came together, but can you tell us more about the creation of the EP?
It was kind of a mini-album. It was thought up for Zerothree, because Jamie, who is a freakin genius and is the A&R for Zerothree, asked me for a kind of an album with not many tracks. I had probably five, six, seven, tracks together. I sent it to him and he said they were amazing so I said, "Let's do this". Actually, it doesn't tell a real story with progression. I think that every track kind of in some way relates to the others but they don't really connect. I didn't do it on purpose but it worked anyway.
I just finished making a mix for J00F which will be out on Monday. I'm really excited about it as I put together a lot of tracks from myself but I don't want to bore people into thinking each track is just Gai Barone followed by more Gai Barone. So I changed the names with alter egos. I don't know, probably it will work out but I'm really excited about that. It feels like another album because of the 14 tracks, 11 are mine, but nobody knows that. Within these songs, there are different moods, different parts of me. Some are darker, some a little bit cheesy or more progressive or banging.
From Under Zero came the gorgeous "Chavah," which in my opinion sounds like a spiritual successor to "Eve" due to to the fact that Chavah is the Hebrew word for Eve. What was your process for making such a multilayered and entrancing track?
I made that track and my friend helped me come up with the name of "Chavah." I have a special friend of mine in England and he is one of the biggest fans and I asked him to find a proper name for the track. After two days he came back with the name "Chavah" and I loved it. He was also one of the biggest supporters of "Eve."
Congratulations on releasing three versions of "Boston" as well as the track being the 300th release on J00F's label. You named it as one of your personal favorite tracks. What about its sound or construction earned that coveted title?
Yes, I have an underground mix, a morning mix, and the original. My personal favorite is the morning mix! I like that it sounds more old fashioned with bells and kalimba. I love that track also because it is very strongly related to my past. Kalimba sounds were very typical in the 80s. at the end of the 80s and in the 90s, as well.
However, we have more problems with that track because Beatport labeled it as Chillout at first, then changed it to electronica then moved it to melodic techno. Yesterday it was moved to progressive house. This whole issue is why some people will say they want to buy a track but can't find it. It's frustrating.
You've created over 300 episodes of your Patterns radio show that plays on DI.FM every Wednesday morning PST. What goes into creating a radio show every week?
I love listening to music; I spend hours just listening to music as it is food for my soul. Sometimes I can hear 30 seconds of a track and determine that I love it. Then I figure out if it would work better for the show, or for a gig, or both. But the method is, if I like it, if I feel it, trust me, it takes no more than 20-30 seconds. Sometimes I avoid tracks that have already been supported by this artist and that artist. I think, "Oh god, why should I choose this as bigger artists are already supporting that music"?. I choose to support more unknown artists and tracks to give them a platform.
Every week on your Patterns show you begin with a quote (from Sue Storm of Fantastic Four), which is "Music is just a series of altered patterns. The musician creates the pattern and makes us anticipate a resolution… then holds back. Makes you wait for it. There's patterns in everything and everyone." Why does this quote resonate with you and how is it representative of the music you create?
I was flying from Los Angeles to Milan and I watched it on the airplane, I heard those few sentences and thought it was very nice and thought I could sample it and put it as an intro. It really seems to work. Many people seem to love the intro and I think it's because it's a kind of statement of what I want to listen to.
In a related piece of news, I am about to run my own label which will start in a couple of weeks! The name is "Patternized" and the first track will be from GlowPlan, which is one my aliases and then there will be a Gai Barone Patternized remix, so it's just me remixing me. I really enjoyed doing it. Anyway, it's like having a new baby and I'm very excited as I have never run a label. I did have other producers asking if we could run a label together and I always said no. It's not because I'm bossy, but I just want to dedicate this to myself and be responsible for it on my own. I'm very excited because I don't know what to expect.
Earlier this month you released your EP, The Bats, which features two tracks, "Omuamua" and "The Bat." The name Omuamua stems from an object thought to be from an alien spaceship and within your track you added some spacey, otherworldly elements. Are you a fan of space, aliens, and science fiction and what inspired you to make a track like this?
I love aliens; I mean I really want to believe in aliens. Honestly, we really need something else right now because the human population needs some help. Let's say they come here. They'd be so frustrated because probably they've given us the tools to help ourselves but we aren't using them. I just want to believe that we are not the only ones in this beautiful space. It's very romantic from a point of view. I just want to believe that right now a couple of guys are doing an interview in another space. The universe is so big; how can we believe we are the kings of the universe in general? It doesn't make any sense to me.
Another reason I decided to go with that name is that my kids love the sound of the word "Omuamua." Sometimes I let them decide the names of tracks. That happened with "Nexo." They were playing with Lego Nexo Knights and they said just call it Nexo and I said, "Yea, let's do this!"
You are trained as a music therapist and used to work in hospice. How did you use your therapeutic skills and your background in connecting with your subject's feelings to positively influence the lives of others with music?
When you're a music therapist, you are in the position of listening to other people. Not only a music therapist but a therapist, in general, has to hold onto other people's feelings. When I decided to quit music therapy to do production, it was kind of like therapy for me because I started listening to myself. I was having some problems with my family, some physiological and life issues and I said I have to listen to myself right now. I just tried to tell, with music and through music, what I was feeling right then. This is the best therapy for me and it means a lot. I spend a lot of time with music and producing music, not for others, but for myself. What I do for myself is what I did with music therapy, which is listening.
As a music therapist, I worked with kids, and when you try and create a relationship with kids and music, you try to create a space where they can release their feelings, worry, stress, whatever they want. I found that they were producing and I was listening to really strong feelings instead of relaxing. Many people think music therapy is this really relaxing thing, but it's not at all. It's more like people punching drums, even punching pianos – they're expressing themselves with that intensity. It's really important for people to release those feelings in a way that matches the intensity of their feelings. I feel I can do that very well for myself through music. Because of the lack of judgment, music does not judge you, so you can express whatever you want. Also, anything that isn't too intense, you can see yourself in it exactly how you are in that minute, in that instance and is one of the most therapeutic qualities of music.
In past interviews, you've shared that you're deeply inspired by the 80s. From the synths to Depeche Mode, you draw inspiration for that era. What about the 80s resonates with you? We're also curious about your thoughts on Stranger Things as you recently patternized a track from the 80s style show.
I love Stranger Things. I was born in 1975 and I so relate to that kind of sound. I'm not sure which sounds specifically, but probably the analog sounds, and the tremolo or the vibrato. I really love everything, absolutely everything, even the worst things, about the 80s. The biggest part of my personality was formed in those years. I fell in love with life in the 80s, so my soundtrack belongs to the 80s. I've got to thank my brother because he's older than me and he first bought a vinyl, 45 RPM, and I still have the ones from those years. Listening to them brings back so many memories of those years; it's amazing.
With Stranger Things I really love the plot and the stories. But I also love the intensity of the music. The way they use reverbs, the tremeloes, the vibratos.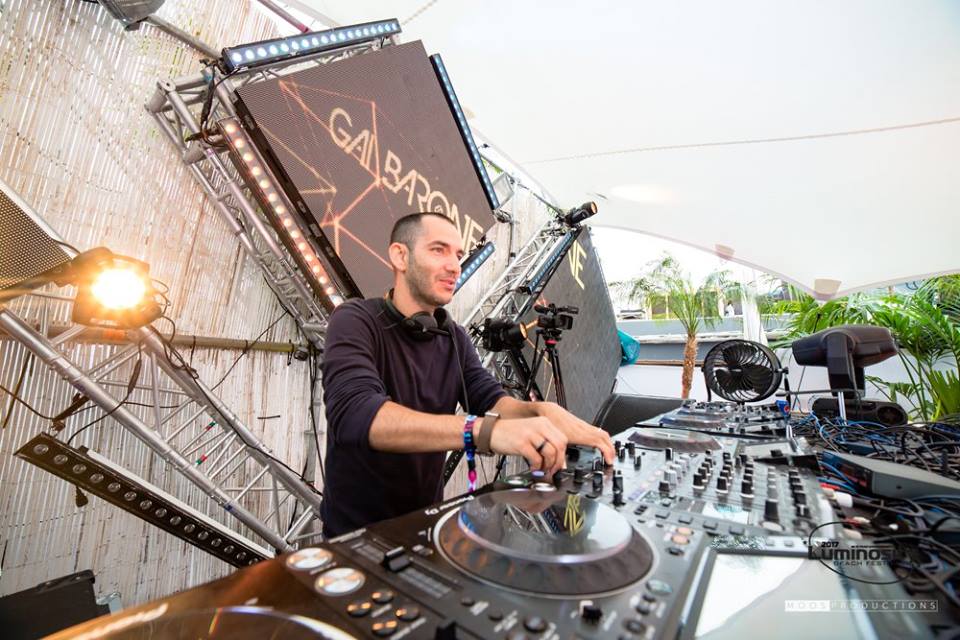 Finally, you've been DJ-ing since the 1990s and producing since the early 2000s. In your multiple years in the electronic music world, what are some of the changes you have seen and/or experienced within the scene?
Actually, I started DJing when I was really young. I was about 13 years old so about 1988. I started with the master of house, Frankie Knuckles. He was such a god to me and his was the first vinyl I bought. I still have it and I probably have two or three copies. I'm a house guy. Sometimes I find myself listening to this music and I feel so lucky because I have heard those tracks in a club at a time when no one went to the club to see the DJ but to listen to the music. I really appreciate that. I went to the club for the music, for the underground movement that was related to the club; I've never seen who played that track.
I think there are many DJs that are not expressing themselves through music, they are more focused on pushing themselves and their brand, not their music. If you want to play music, do that. If you are still thinking that the music is more important, the most important part then you are doing your job. DJing should not be about being a prima donna, it should be about the music and facilitating emotions. That should be the attitude of a DJ.
There are people who blame some festivals who are telling their stories in a bad way. They are not expressing themselves through the music but through a clowning way. This is not expressing music. This is just my point of view, I'm not saying mine is the right point of view though. It's become not about the music but it has become a circus. I'm not saying one is better or worse than the other, and I don't hate the circus. I mean more like try to keep the clowning and the DJing separate. That being said I would go to what is one of the best events, one of the best festivals, you know where I'm talking about but I don't want to say. I just prefer that kind of underground sound.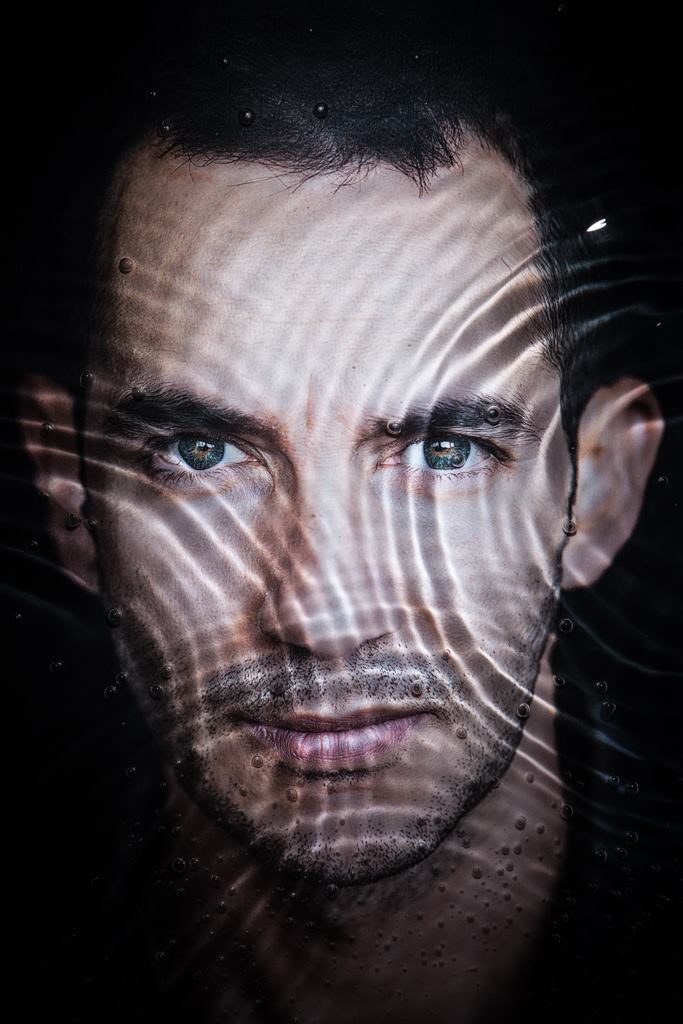 ---
Connect with Gai Barone on Social Media:
Facebook | Twitter | Instagram | SoundCloud