JOOF Editions Vol. 5 has manifested into a musical saga from four of the most prolific men in the industry: John 00 Fleming, Paul Thomas, Gai Barone, and Tim Penner!
---
It's that time of year again as we are ready to get wrapped up in the majesty of yet another JOOF Editions compilation! Now in its fifth year, JOOF Editions has become a mainstay in the realm of blending trance, techno, and progressive. With so much to live up to, John 00 Fleming fans expect nothing short of perfection when it comes JOOF Editions Vol. 5 and before even hitting play on the first track, I already know that I am going to be locked in for one hell of a ride.
Mixed by John 00 Fleming, Gai Barone, Paul Thomas, and Tim Penner, JOOF Editions Vol. 5 has received a major facelift with a runtime that spans over a massive seven hours! Yes, that is correct. Almost eight hours of hard grooves, intense etherial mind warps, and stunning emotional uplifts that will set you in a pocket of pure dance floor elation. With four continuous mixes to provide the complete experience, each materializes with their own unique vibe that dives into every nook and cranny of the JOOF Recordings studio.
"Each and every mix compilation I've done is filled with passion and emotion. They are not promotional tools, they are an honest snapshot into my musical life, something that I can look back in history and be proud of, a true representation of what you hear on the dance floor. It's quite a challenge to find others that share this same ethos, you can instantly see from this video why I chose Tim to compile a mix for me, its much more than just a mix. The same goes for both Paul Thomas and Gai Barone whom I've got to know very well over the past few years. Over seven hours of music from four passionate artists that dedicate their lives, care and cherish the scene that they are in."

– John 00 Fleming
Relive every spectacular moment of JOOF Editions Vol. 4 and read on for my take of JOOF Editions Vol. 5. Don't forget to pick up your copy of JOOF Editions Vol. 5 exclusively on Beatport! 
---
We begin with a chilling intro as the Stas Drive remix of Rick Pier O'Neil's "Earth Mover" opens me up to explore the inner workings of John 00 Flemings brilliant mind. 
As I close my eyes for a split second, I am whisked away to dance with the subterranean spirits in a shadow-soaked rainforest and instantly drawn to the festive tonalities and groove. For the entirety of the first twenty minutes, I feel like I am at a secret tribal getaway where nature holds strong as the focal point for my evolving adventure into JOOF Editions Vol. 5.
When "The Decision" by Parallel Universe creeps in I find that I begin to spiral down the rabbit hole, ready to become one with the night. And this is where it starts to get really good! I love a mix that can get the energy percolating at just the right moment and John 00 Fleming has chosen Basil O'Glue's "Shrine" (Early mix) to set my spirit free. In fact, each and every track on this mix feels like they were meant to be placed side by side together to craft the perfect soundscape.
Festive, dark, brooding, tribal.
Those four words, I believe, are the markers of John 00 Flemings vision for his mix and trust me when I say that this just may be the best mix of all JOOF Editions since its origin. It's the kind of music that offers up such finite detail that you would be a fool to not experience it in its entirety. Tracks like Alex Morelli's "In Requiem" fuel the fire within my dancing feet and offerings like John 00 Flemings "Looking Back. To Look Forward" and LSG's "Netherworld" (Oliver Prime remix) make me wonder how anyone could ever deny the power of JOOF Recordings. I am truly inspired.
FSOE UV A&R man Paul Thomas is up next on mixing duties and elevates the tempo for a wild celebration that takes me outside of my known universe.
While much like John 00 Flemings intro, Paul Thomas invites me to join him for a tribal dance among the splendor of nature but this time I am drawn to planets far beyond my own as etherial elements set the stage for chapter two of my journey. In fact, it is Kamilo Sanclemente & Juan Pablo Torrez's "Plannar" that really shoots my focus to the stars and I am loving every single sultry moment.
Just as I begin to feel as if there may be a few too many commonalities between Paul Thomas and John 00 Flemings mixes we suddenly dive into the techiest of territories with Matan Caspi & Ziger invoking the spirit of the monk on "Templar". This my friends is my favorite track of the entire album thus far. When it flows like crystalline water into Paul Thomas' "Lorax", I am completely sold. There is something so stunningly beautiful pulsating through my speakers and I realize that while house music comes in multiple shapes, sizes, and colors, it is the layers of simmering progressive energy that takes me far outside my conscious state. Nothing can ever compare.
As I continue to twist and turn through the stars in the night sky I find solace within the sweet sounds of Andre Sobota's "18th Hour" before getting sucked into the vacuum of a black hole that is Fuenka's "Kosmic". Now, this may sound horrifying but I promise you, this is a black hole that you will want to stay inside forever more. From the planets beyond it is now time to travel my way back down to earth and dive into round three of JOOF Editions Vol. 5.
Gai Barone, you sly dog you! With his name locked down on 14 of the 17 tracks in his mix, I already know I am in for one hell of a groove session!
Yes, you heard that right. 14 of 17 tracks. What's even more spectacular is the fact that Gai unveils seven of his stylistic aliases including Charlotte Petitte, Dead Panther, Tannura, Revolutionary Blocks, Celvee, Ayer Astura, and Barra Uno, leaving mix three as a virtual who's who of Gai Barone's many eclectic musical personalities.
And did I mention that this would be one hell of a groove session? Well, I wasn't wrong. With the tempo pulled back, I dig deep into a pocket of auditory bliss as the festivities commence. Fully immersed in a meditative state, Gai Barone conducts a soundscape that intertwines trippy sound bytes with playful kicks and twisted energy. Revolutionary Blocks' "SH101" would be the perfect example with its intoxifying character and quirky synth structure.
Now, I know that earlier I had mentioned that John 00 Flemings mix was my favorite but things have just shifted in Gai Barone's direction.
As the lyrics from Gai Barone's Stripped remix of "Calling Your Name" by Jan Johnston rest peacefully on my ears, I am swept into a tornado of warped melodic insanity that sends shockwaves through my entire being. Just when I think this moment could not get even more ridiculously awesome, I am visited by androids of the future on Charlotte Petitte's "Broken Glass". It's almost as if Gai Barone knew exactly how to tickle my fancy. I say the stranger it is, the better!
What's so cool about this mix is that we get to see Gai in all of his splendor. He has left no stone unturned as he grows and curates his massive array of future-forward aliases and for this, I will be a forever fan. Alive with the glow that emanates from Gai Barone's "Hardware" and Hal Stucker's "Celeste" presented by David Forbes, I am now ready to visit our final chapter.
Did John save the best for last? With a focus on the abstract and fascinating, Tim Penner truly lives up to all the hype.
Knock, knock, knock, I am welcomed with a 101 lesson on rhythm as Tim Penner jumps in for a highly detailed jam session with Main Leaf's remix of Raisell's "Twarz" to set the pace. Quickly, the character of this track begins to take shape culminating in one of the most tantalizing experiences of the lot. With only one track down it appears that it would be safe to call this mix a sonic odyssey, as I am set up for warp speed straight through to unbridled emotional release.
By the time I reach Tim Penner's "Force Density" my jaw is already plastered to the floor.
So you could imagine the hilarious visual as "Force Density" has pushed me far beyond my limit. I just can't take it anymore! In true fashion (if you have read some of my other album reviews) I have to put down my computer and hit the living room to quench my desire to dance! With my hands and feet flailing around without a care in the world Tim comes with even more thunder on Be Morias' "Sleepwalker". We have once again entered a dark domain. As the journey ebbs and flows, I begin to realize that it is Tim Penner's original tracks that truly make this mix pop.
Take "New Technologies", for example. With animalistic grit and swells of volume that crescendo into an alienistic industrial vibe, "New Technologies" oozes with future-forward brilliance. And "Rebirth", a track full of techno inspired bubbles of energy pulsating through the airwaves. Or how about "Down Again". What an outstanding expression of vocal maturity, euphoric melody, and stimulating synth tonality, all coming together to form one hell of a massive track. It's no wonder that John 00 Fleming would have to have him on this project. Tim, you have truly outdone yourself!
"Once in each decade you come across a genius of a producer. One that is so far forward thinking you're unsure where to place them in the genre sphere. That's Tim Penner in a nutshell".

– John 00 Fleming
But wait! There's more!
To celebrate the release of JOOF Editions Vol. 5, John 00 Fleming cordially invites you to experience the rhythm of the night in his hometown of Brighton at The Arch. Dance the night away under a backdrop of beats from Hernan Cattaneo, co-mixer Paul Thomas and John himself on April 21, 2019. Tickets are on sale now and make sure you RSVP by heading to the Facebook event page!
---
Tracklist JOOF Editions Vol. 5:
Mix 1 by John 00 Fleming
01. Rick Pier O'Neil –  Earth Mover (Stas Drive Remix)
02. Sebastian Busto  –  Budapest
03. Alex O'Rion  – Neuron (Version 1)
04. Basil O'Glue – Nekyia (Facade Remix)
05. Parallel Universe – The Decision
06. Analog Jungs – Phoenix (Subandrio Remix)
07. Black 8 & Arrab – Sandwaves
08. Forty Cats  – Fluency Rate
09. Basil O'Glue – Shrine (Early mix)
10. Stan Kolev  'Ananda'
11. Jerome Isma-ae & Tone Depth – Arise
12. Jerome Isma  & Alastor – Timelapse (Extended Mix)
13. Airwave – Perth To San Diego
14. Miika Kuisma – Tri-be
15. John 00 Fleming & EEEMUS – Drop From The Vile (Basil O'Glue Remix)
16. Alex Morelli –  In Requiem
17. Jon Hopkins – Singularity (ANNA Remix)
18. MVMB & Antimatter – Odyssey
19. Trilingo – Aika
20. Sisko electrofanatik & klaark – Onium
21. Cetera – bACON AND cHIPS (Roby M Rage Remix)
22. John 00 Fleming –  Looking Back To look forward.
23. Robert Elster – Antenna
24. LSG – Netherworld (Oliver Prime Remix)
Mix 2 by Paul Thomas
01. Antrim & Kamilo Sanclemente feat. Paula OS – Once & Again
02. Paul Thomas & White-Akre – Goliath (Dimuth K Remix)
03. Kamilo Sanclemente & Juan Pablo Torrez – Plannar
04. Dmitry Molosh – Sacra – Replug
05. Aly & Fila vs Ferry Corsten – Camellia (Dmitry Molosh Remix)
06. Grazze – Cat & Mouse (D-Formation Remix)
07. Jerome Isma-Ae & Alastor – Timelapse (Martin Roth Remix)
08. Stan Kolev – Inscape – Outta Limits
09. Sam Heyman – Celestials (Matan Caspi Remix)
10. Matan Caspi & Ziger – Templar
11. Paul Thomas – Lorax
12. Bluum – Weyland
13. Paul Thomas Joheja
14. Andre Sobota – 18th Hour
15. Aneesh Gera – Solace (Paul Thomas & White-Akre Remix)
16. Fuenka – Kosmic – FSOE UV
17. Andretta – Be With You
18. Stereo Underground feat. Sealine – Flashes (Gai Barone Remix)
Mix 3 by Gai Barone
01. Ayer Astura  – Repaired
02. Dead Panther  – At noon
03. Gai Barone – 1975
04. Revolutionary Blocks – SH101
05. Jan Johnston – Calling your Name (Gai Barone Stripped Remix)
06. Celvee – After one day
07. Gai Barone – Ripley
08. Charlotte Petitte –  Broken Glass
09. FOLUAL – Alphabeta
10. Barra Uno – Shaper5
11. Gai Barone – Hardware
12. Gai Barone – When The Swallows Come Back Home (Quivver Remix)
13. Glowplan – Voco
14. Tannura – Live
15. David Forbes presents Hal Stucker  – Celeste
16. Mark Found – Calculator
17. Gai Barone – The Dancing (Fading Mix)
Mix 4 by Tim Penner
01. Raisell – Twarz (Main Leaf Remix)
02. Michael A – Endless Time (Anton MAKe Remix)
03. Deep Fog & Cream – Iridium (Pacco & Rudy B Remix)
04. Phil Martyn – Storm (Original Mix)
05. Tim Penner –  Force Density
06. The Stupid Experts – Night and Day (Original Mix)
07. Be Morais – Sleepwalker
08. Tim Penner – New Technologies
09. Dowden – Orka (Tomek Rmx)
10. Rick Pier O'Neil – Throaty (Original Mix)
11. ACUMEN – Post Modern (JOBE Remix)
12. Tim Penner – Rebirth (Club Mix)
13. Tim Penner – Oceans Between
14. Theo Fraga – Emerge (Feemarx Remix)
15. AWKA – Lobbo
16. Ezequiel Arias – Passenger (Original Mix)
17. Tim Penner – Down Again
18. Ivanshee – Orbital Throb (Alessandro Spaiani Remix)
19. Beswerda – Van Melle
20. Ezequiel Arias  – Control Is an Illusion (Original Mix)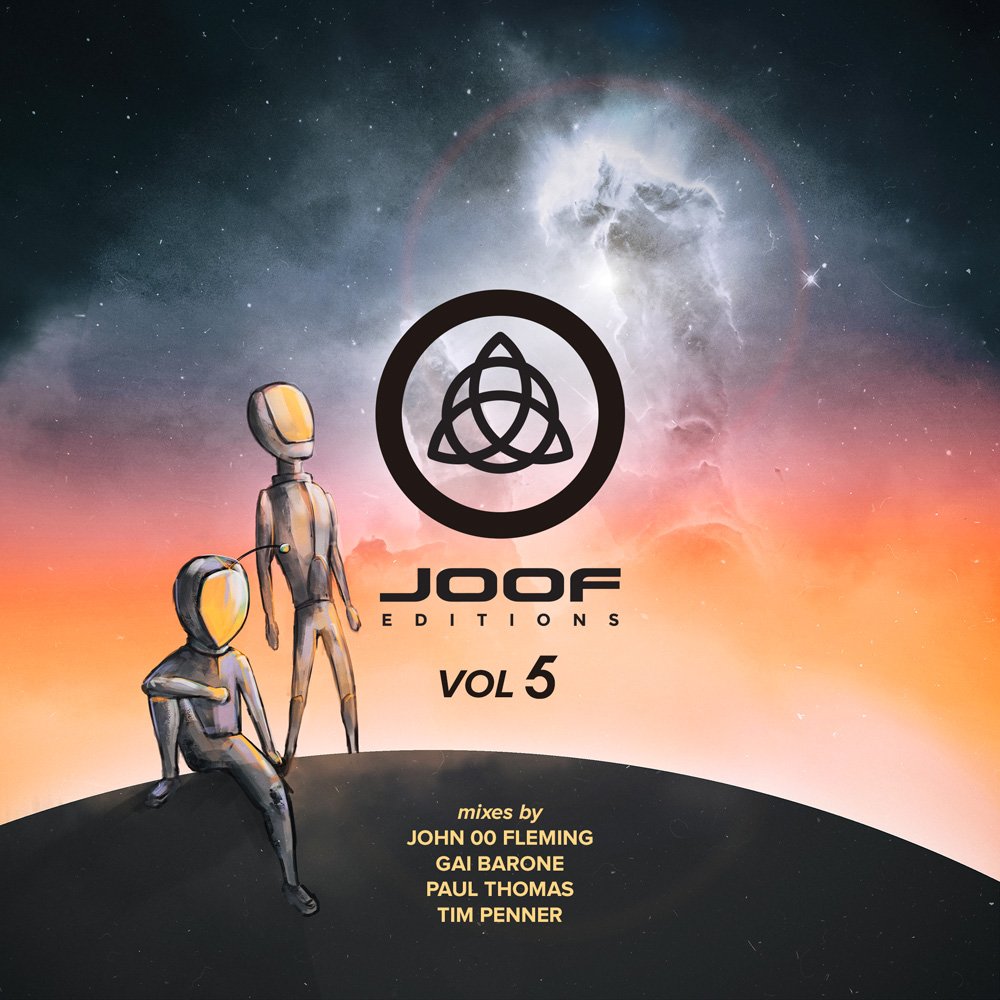 ---
Connect with John 00 Fleming on Social Media:
Website | Facebook | Twitter | Instagram | SoundCloud
Connect with Paul Thomas on Social Media:
Facebook | Twitter | Instagram | SoundCloud
Connect With Gai Barone on Social Media:
Facebook | Twitter | Instagram | SoundCloud
Connect with Tim Penner on Social Media:
Facebook | Twitter | Instagram | SoundCloud