With his first release on Never Say Die, Los Angeles-based producer Effin puts out massive dubstep EP – Operate.
---
2019 is already looking to be a big year for the premier heavy dubstep label Never Say Die. What I love the most about this label is that it never fails to introduce me to some up-and-coming artists that I never would have found otherwise. With the release of his new EP Operate, Effin is definitely going to be on my radar now.
Combining intricate sound design with ravenous waves of dubstep, Operate is a true testament to Effin's creative artistry. Filled to the brim with five unique tracks, this hot new EP will definitely put Effin on the map, and deservingly so!
Operate starts off with a bang with my favorite track on the EP, "Dirty Laundry".
"Dirty Laundry" begins with percussion slaps split by robotic clicks and ascending sonic waves. The track comes to a halt as vocals dribble in and descend into a swarm of gurgled bass stomps. This being the first Effin track I ever heard, I couldn't be more impressed by the producer's wicked sound design.
Up next on the EP is "Lettuce". With its crunchy dubstep and crisp, cutting-edge bass slaps, there couldn't be a more appropriate name for this tune. Layers of detailed sound design build upon each other to manifest this heavy-hitter that'll definitely go off in live sets.
"Hysteria" begins with a soft, melodic intro. Light vocals intertwine with beautiful instrumentals and dwindle as the track's feverous energy picks up. A blinding screech of bass annihilates the tune before you can even begin to catch your breath making this one of my favorites on the EP.
Coming in on number four on the EP is "Stressplate", a fun yet still ridiculously heavy track. Staccato rips of bass tap in and out amidst electronic blips and bass trills before fading to a close and leading into the final track, "Flood".
"Flood" begins with soft chimes and delicate clicks before falling into a deep and dark wash of growly bass. Slower than the previous tunes on Operate, this one still retains elements of Effin's heavy sound design, which becomes evident in the latter half of the song. It's a much-welcomed change of pace from the rest of the EP, diving outside of the box.
Stream or download Operate on your favorite platform and read on for a full review of the EP!
Listen to Effin – Operate on Spotify:
---
"So excited to have my first EP out! I took a whole new approach to sound design and writing on this one – a majority of the sounds were designed in Ableton's 'Operator' – hence the name of the EP.  I'm really stoked with how everything came out, and I couldn't be more honored to release these tunes through Never Say Die"

– EFFIN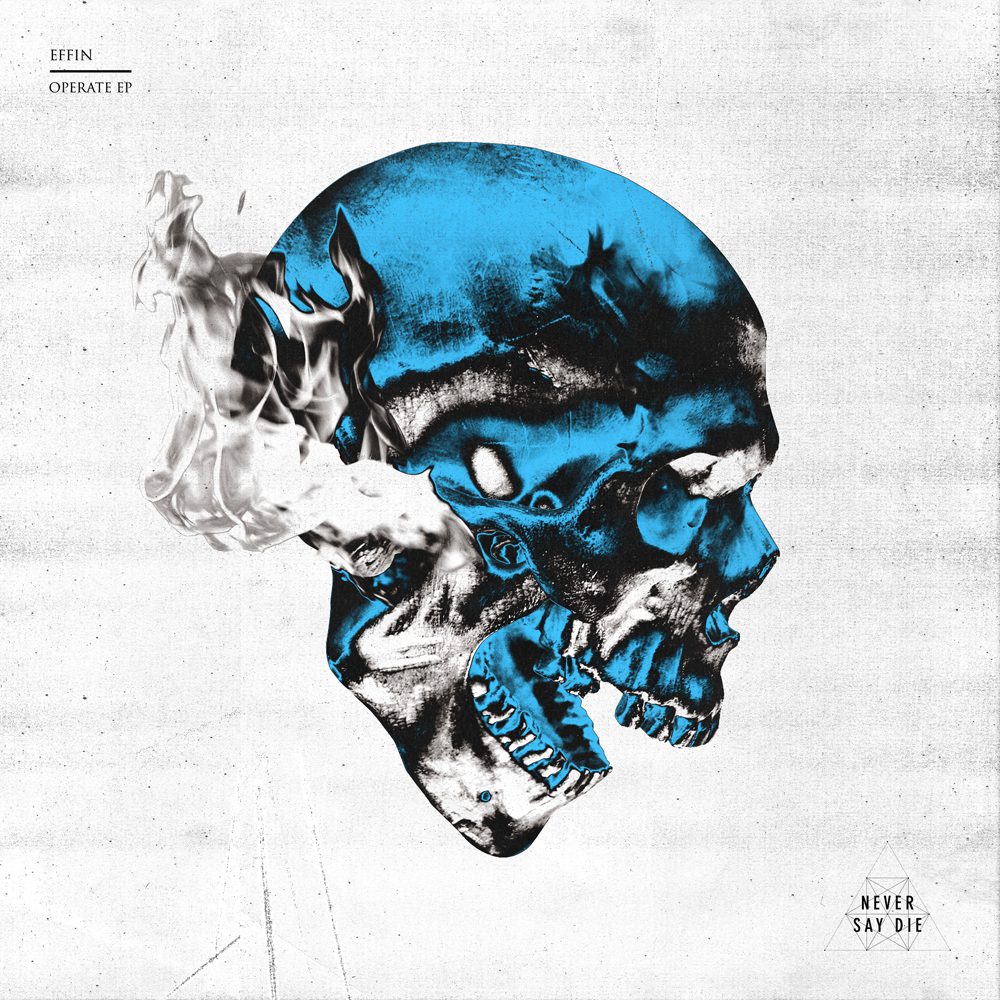 ---
Connect with Effin on Social Media:
Facebook | Twitter | Instagram | SoundCloud