For all our fans that travel down to the mecca of club culture that is Ibiza, we compiled some of the juiciest tidbits of news into one overview for you!
Find out what's shaking the walls of some of the biggest club brands in the world as Ibiza news continues to swirl and residencies get announced by the biggest names in the industry.  If you missed it earlier, we covered the surprise early announcement of the return of Shine Ibiza – the island's biggest trance night.
With the summer ready to swing into action, we are ready to help you start planning your travel time to the white island with some early action and unique experiences that cater to the long-standing Ibiza veteran to the wide-eyed dance music newbie. If you are ready to swagger around the white island, we've got your options!
---
Ushuaïa joins forces with Cocoon for amazing Ibiza 2019 options for House and  Techno lovers!
First, let's morph with a party 20 years in the making with Cocoon Ibiza's anniversary at Ushuaïa! Papa Sven Vath brings the iconic brand to the mega-club for a single night as they shellshock with the brightest of experiences. On May 25 you'll found the walls of the mega-club resort bouncing with the bass bomb of techno and house's supreme talents.
While a full lineup is forthcoming, there is little doubt Sven will bring a group of amazing talents along with him to celebrate the anniversary. As a reminder, Ushuaïa has a strict 18+ policy for the party, so plan that into your plan of action. The party currently kicks off at 14:00 local time but that is, of course, subject to change. If you plan to get there early, you can save yourself 10€ off the price of 50.00 € normally, but you must be in the venue prior to 16:00. Reserve your spot by grabbing tickets via Clubtickets.com.
On top of Sven's 20-year anniversary Ushuaïa has a host of awesome events kicking the season off early. Their 24-hour opening party gets things going on May 18, and the popular Ants night series returns to kick off on June 1. David Guetta reclaims Mondays on the Ushuaïa calendar with the return of Big, and Tomorrowland brings Dimitri Vegas & Like Mike on Tuesdays in June.

---
Hï Ibiza returns with a talented lineup that caters to experiences.
The club that replaced Space Ibiza opens its doors to bring experience back to its fans.  Perhaps unsurprisingly, the club features top tier names that link right across the street to Ushuaïa. Armin van Buuren teams up with Sunnery James & Ryan Marciano to craft a blended approach to dance music on Wednesday nights, while David Guetta brings back his massive brand "F*** Me I'm Famous" on Friday nights. Along with these two artist specific nights, the disco-infused Defected brand Glitterbox rewards its fans with a return to the roots of house on Sunday nights.
For specifics: Glitterbox celebrates opening night on May 26, F*** Me I'm Famous roars into its season on June 7, and Armin with Sunnery James & Ryan Marciano kicks off on June 12. For more information on all these parties, be sure to visit Hï Ibiza's calendar to grab your tickets!
---
20 Years of Cocoon Drops More than a One-Off Party!
After kicking off the season in style over at Ushuaïa to celebrate 20 years, Sven turns his sights towards an island institution: Amnesia. The grand opening at Amneisa kicks off on May 27, and unfortunately, that's about all we can announce right now. Just like the celebration at Ushuaïa, no lineup details hit the surface yet, but we are certain that the event will rock!
Secure your tickets now for €40 early bird or grab balcony VIP for €60!  Pick them up via Amnesia.es! Need a sneak of the soundtrack? Check out the promo video below:
---
Claptone has announced his debut residency over at Pacha.
The latest surprise on the Ibizatown side of the island comes from Claptone. Recently announcing his very first Ibiza residency, the masked DJ is set to rock the housey beats starting the May 27 at the hallowed ground that is Pacha. Dubbed "The Masquerade," Claptone will host his favorite DJs to offer magic, mystery, wonder, and more throughout the season every week through September 29.
Experiencing the excitement in Claptone's own words shows how awesome this experience will be: "With this, my very first Ibiza residency, a long-cherished dream of mine, finally becomes reality. I don't think there's any club in the world, with a history and impact like Pacha Ibiza has. Since the very first day, I have always felt very connected to the island. We have a lot in common, a deep love for the mysterious and the sensational – a natural fit for a man like myself."
We're excited to see what the biggest mask on the island brings all season long.  One thing you can be sure of – Pacha's costumed dancers are certain to add to the spectacle of this variant of "The Masquerade."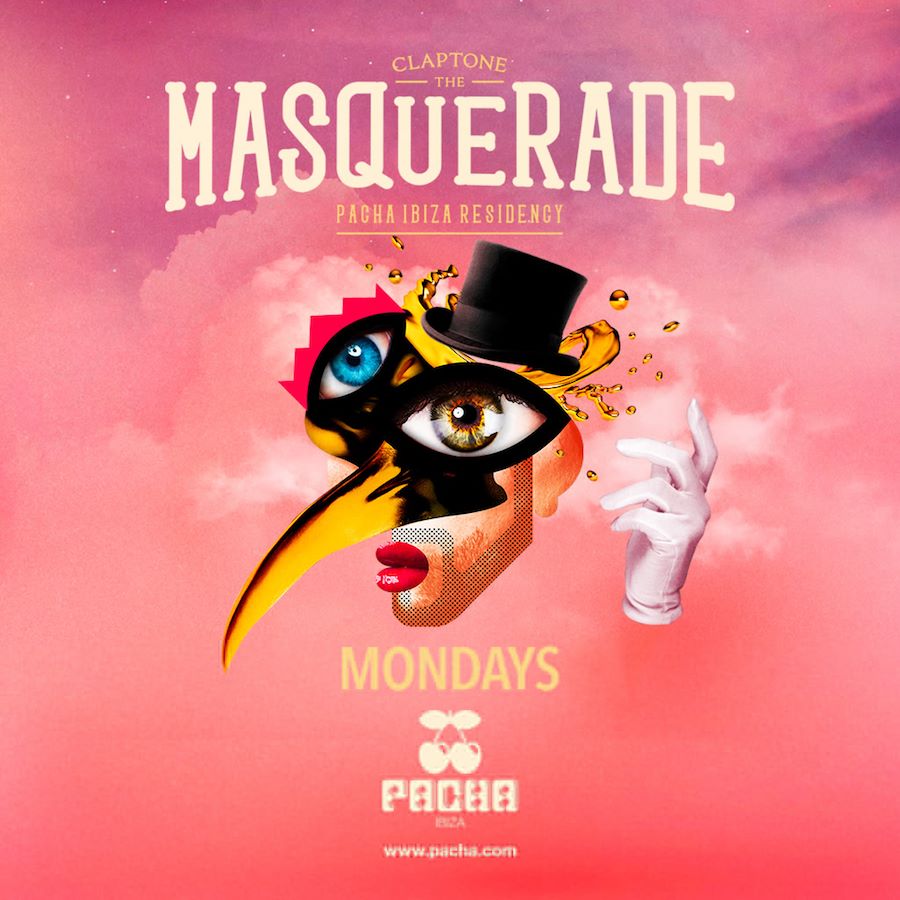 ---
On the flipside of the island, residencies continue to offer summertime heat for the party enthusiast.
Eden Ibiza maintains a hot streak after the announcement of Shine Ibiza's return. Famous house brands Toolroom and Defected also selected the historic venue for their home on the island. First, we'll look at the offering from Toolroom, then discuss how Defected shapes out their season on the white isle.
Toolroom's return marks their 16th year, after celebrating 15 years as a label with a massive world tour last year, Mark Knight and company up their ante by their new motto "Sundays Are For Family." The Sunday residency kicks off on June 2 and runs through September. That was not the only news from Toolroom for the summer though. With their Eden Sunday night parties their also launch Toolroom Family – an exclusive fan-interactive experience that includes "specially discounted tickets, exclusive content and other benefits for anyone who joins."
Mark himself states, "I'm incredibly excited about our 2019 residency at Eden: it's the perfect place to bring the Toolroom family together under one roof. Eden is a clubbers venue with an impeccable soundsystem: it's all about the music and people coming together in perfect harmony, which was the original essence of Ibiza, so to be back with them on the White Isle will really be something special. I can't wait to share our plans and line-ups, it's going to be an epic summer!"
Grab your early season tickets now via Toolroom!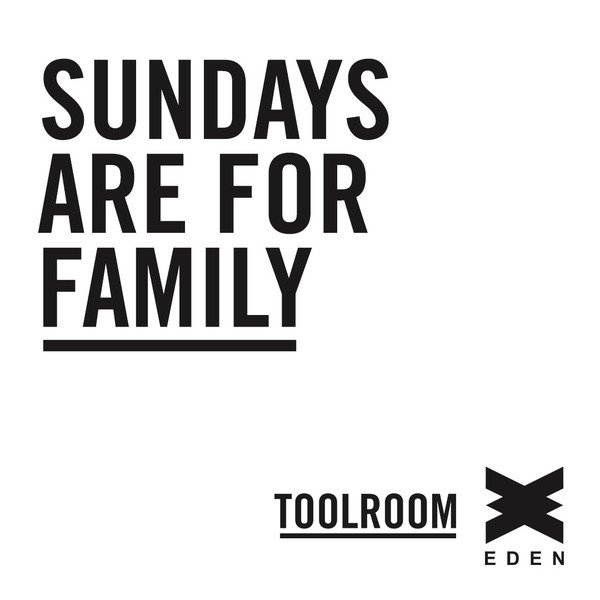 ---
Continuing the heat at Eden is veteran house brand Defected!
Those following the history of dance music ought to be very familiar with Defected Records. Over the years, the label and brand have represented impeccable taste when it comes to house music. Notwithstanding, as a club event brand, Defected maintains a long string of successful nights on Ibiza over the past 20 years. In celebration of the milestone of 20 years, Defected touches down at Eden Ibiza for some Friday night madness.
Beginning May 17, Defected will host twenty straight Friday night parties at Eden. The incredible twist: to celebrate 20 years on the island, the nights all cost only €20 if you pick up tickets up to a week prior to the event. Executing under the slogan "HOUSE MUSIC ALL LIFE LONG" the label invites clubbers from around the world to dive into their catalog of talented DJs and house music aficionados while catering to an environment of "inclusivity, togetherness, and escapism on the dancefloor."
Friday nights would not be complete without listening some of the talented individuals who will rock the summer soundtracks. Check out the lineup that will be featured during summertime madness from the house of Defected:
Amine Edge & Dance
Armand Van Helden
Basement Jaxx
Danny Howard
Dario D'attis
Darius Syrossian
David Penn
Dennis Cruz
Derrick Carter
Ferreck Dawn
Gorgon City
Jacky
Jess Bays
Josh Butler
Karizma
Kenny Dope
Loéca
Low Steppa
Mambo Brothers
Manu Gonzalez
Joe
MK
Monki
Offaiah
Riva Starr
Robosonic
Roger Sanchez
Sam Divine
Shiba San
Simon Dunmore
Sonny Fodera
Todd Edwards
Todd Terry

---
Need more information for your summertime madness?  Be sure to stay in the loop here on EDM Identity or head over to the Ibiza Spotlight Calendar to check out all the venues all season long!