Rampage is celebrating a milestone 10 Year anniversary this year, so let's take a quick look back at how the festival has grown since 2009! 
---
The biggest drum and bass and dubstep festival in the world, Rampage, is celebrating it's 10th anniversary this year. Set to be hosted on March 29-30 in Antwerp, the 2019 lineup features some of the best artists in the bass music scene today like Excision and Andy C while also playing host to rising stars like Koven and MVRDA. With plenty of quality sets and surprises in store over the course of this two-day festival, we wanted to take a look back at the festival's previous editions.
Rampage started back in 2009 when Hans "Murdock" Machiels decided he wanted to throw a festival for his favorite genre of music – drum and bass. He began to gather some DJs to play the inaugural edition of the event, which was held at a small, 1000 person club venue in Belgium named Trix. Headlined by Sub Focus, Danny Byrd, and Original Sin, the first Rampage was a hit and the venue was at max capacity for the night.
Coming off of their inaugural year's success, Rampage was back again in 2010 at Trix nightclub in Belgium. They invited the likes of Camo and Krooked, Flux Pavilion, and Danny Byrd. 2011 marked three years of Rampage and they celebrated by having the biggest lineup thus far. They expanded to two rooms at the Trix as well. Spanning about 14 artists, Rampage celebrated three years with Delta Heavy, SKiSM, Inspector Dubplate and Murdock himself doing sets among others!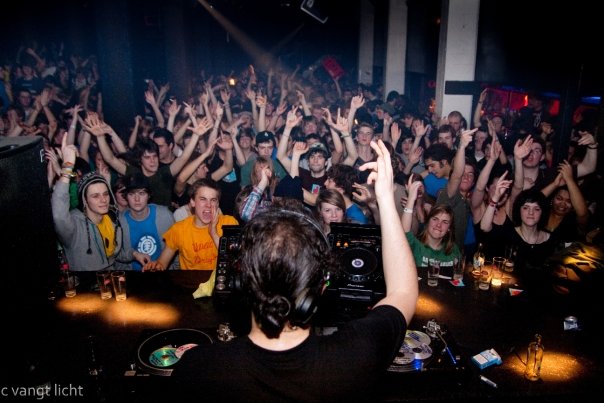 From there, Rampage grew in both the size of the event and the number of artists featured on the lineup.
In 2012 it moved to the Lotto Arena in Belgium which fits 8,000 people, making that year a huge upgrade from the club that Rampage was initially held at. Names like Eptic, SKiSM, Caspa, and Murdock himself were on the lineup for this monumental year. This is the year that Rampage truly took off and became known as a premier festival for drum and bass and dubstep.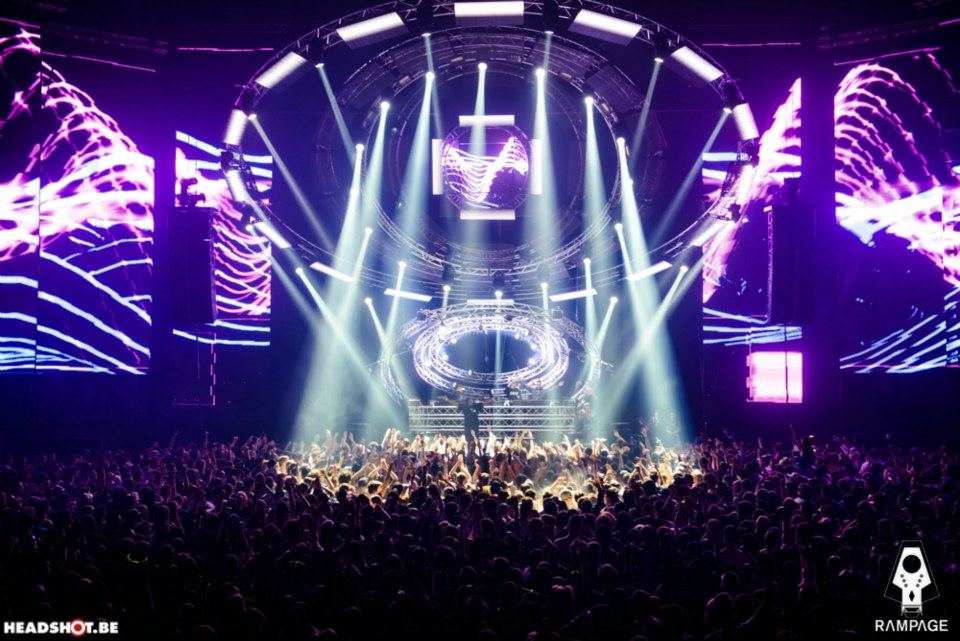 Being in Lotto Arena gave Murdock space to work with for Rampage's production, and following 2012's Rampage, the production continued to grow immensely year after year.
Starting off with 2013, they had two circular LED panels, one surrounding the DJ booth as well as a second one higher so that the crowd could see it. Along with that they had multiple vertical LED panels on both sides of the stage for visuals. In 2014, they kept it simple with square LED panels around the stage for visuals but had a huge circular LED panel over the crowd.
In 2015 things began to take off again production-wise, they had an entire LED panel wall behind the DJ booth, in 2016, they unveiled this large 3D cube that the DJs played in, and in 2018 they immersed the crowd with production elements that hung over the heads of attendees.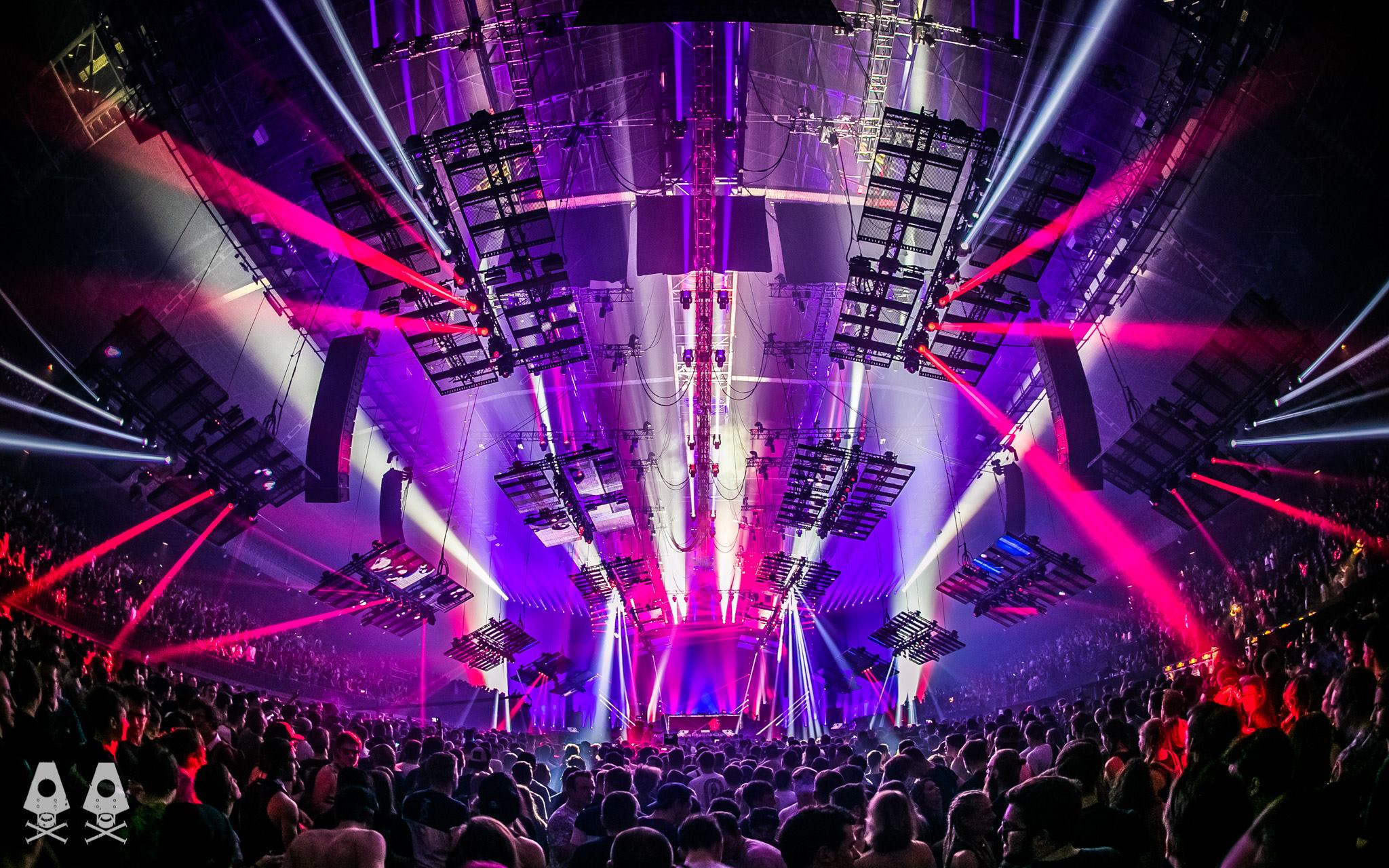 After 10 years Rampage continues to push the boundaries and leave a lasting impression on the bass music scene.
Whether they are booking major artists such as 12th Planet, Megalodon, Pendulum, Flux Pavilion, and Doctor P, or blowing crowds away with their production, this is a festival that any bass music lover should attend. We can't wait to see what Murdock and his team spin up for the 10 Year Anniversary of Rampage, the event is sold out so expect some heavy sets and a packed crowd!
Have you been to Rampage before or are attending this year? Leave a comment below and let us know!
Watch the Rampage 2018 Aftermovie for a taste of what's in store this year!
---
Follow Rampage on Social Media: