James Grant and Jody Wisternoff have masterfully curated the Anjunadeep 10 compilation with tunes that will put you into a state of pure bliss.
---
Since launching back in 2005, Anjunadeep has grown to become one of the most premiere labels in the dance music scene. Last year saw the label expand even further with a string of Open Air shows that left crowds stunned and they've ridden that wave into 2019 with the announcement of Anjunadeep presents: Explorations. Now, they've gifted fans with the release of Anjunadeep 10 and its jampacked with some truly serene tunes.
Featuring a total of 37 tracks spread across two discs, Anjunadeep 10 doesn't just highlight some of the label's most well-known talent but also does a great job at shining a light on others as well. Some of the standout tracks include Lane 8's remix of "Ghost Voices", Spencer Brown's collaboration with Qrion "Sapporo", and Luttrell's "Still Dreaming", but there are some deeper tunes in the collection as well. One of the fastest rising stars Modd has two tracks on the compilation, "Ruskeala" and "Swallow's Nest", and "Belong" by Lycoriscoris and "A Self And A Mind" by Fluida are also gems.
Of course, you can't ignore the amazing reworks by James Grant and Jody Wisternoff that are spread throughout Anjunadeep 10. Aside from curating and mixing the entire compilation, these maestros put their touch on a number of tracks including Lane 8's "Feld", boerd's "Someone", and Ole Biege's "All The Time".
Listen to Anjunadeep 10 and check out the full tracklist below, grab a copy of the compilation on your preferred medium, and let us know what you think about this edition in the comments!
Stream Anjunadeep 10 on Spotify:
---
Anjunadeep 10 – Tracklist:
DISC 1
Hiatus – Relic
Lycoriscoris – Belong
Ocula – Immunity
BAILE – Soft Light
Ole Biege – All The Time (Jody Wisternoff & James Grant Rework)
Nox Vahn feat. Mimi Page – There Is Peace Beyond (Jody Wisternoff & James Grant Rework)
Tomas Barfod – Things That Matter feat. Louise Foo & Sharin Foo (Jody Wisternoff & James Grant Remix)
Luttrell – Still Dreaming
16BL – You Are High
Virtual Self – Ghost Voices (Lane 8 Remix)
CRi – Initial
Modd & Hosini – Swallow's Nest
Spencer Brown & Qrion – Sapporo
GRAZZE – Querencia
Nuage – H.A.L.O.
boerd – Someone (Jody Wisternoff & James Grant Remix)
Modd – Ruskeala
Ben Böhmer – Little Lights
DISC 2
Aiiso – City Lights
Nox Vahn & Marsh – Prospect
Jody Wisternoff & James Grant – Dapple
Jani R – Autumn's Feathers (Jody Wisternoff & James Grant Remix)
Savvas – Peace Of Mind
Eli & Fur – Night Blooming Jasmine (Rodriguez Jr. Remix)
Aiiso –  Programmer
Nox Vahn & Marsh – Serena's Garden
Jazz Do It – For A Moment
Joseph Ashworth – Heavy
Dosem – Stay True
Jack Lost – Walls
SØNIN vs. Yotto – Nothing Like You
Fluida – A Self And A Mind
Luttrell – Out Of Me
Ben Böhmer – In Memoriam
Lane 8 – Feld (Jody Wisternoff & James Grant Edit)
Antic & i_cann – Jura
Kidnap – Tempest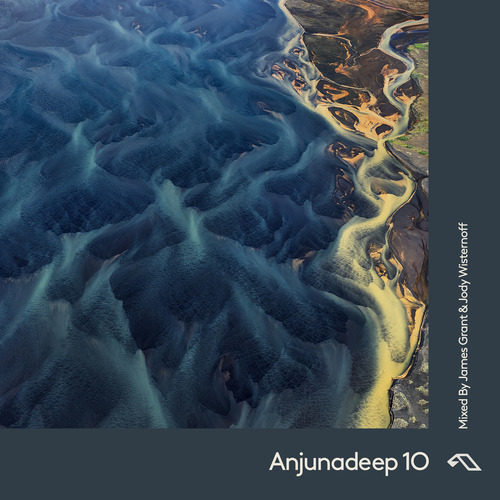 ---
Connect with Anjunadeep on Social Media:
Website | Facebook | Twitter | Instagram | SoundCloud | YouTube