GRiZ dedicates his latest single with Matisyahu, "A New Day," to the Parkland school shooting survivors one year after the horrific tragedy.
---
Today, GRiZ drops off his latest single "A New Day" featuring Matisyahu from his upcoming album Ride Waves, which is to be fully released on April 5, 2019. We've already heard some awesome first tastes of the album in tracks like "It Gets Better" and "Can't Get Enough," and now he's graced us with a third single that shows yet another beautiful side of him.
This latest release comes as a dedication to the horrific school shooting at Stoneman Douglas High School in Parkland, Florida. After randomly meeting at a coffee shop in Denver last year, GRiZ and Matisyahu found themselves in the studio together just days after the shooting. Nevertheless, while channeling their inspiration for the track under an ominous cloud of mourning felt across the nation, the end result comes as a call to end gun violence around the country.
Take a listen to the tune below, stream "A New Day" on your favorite platform, and let us know your thoughts in the comments!
Stream GRiZ  – "A New Day" on Spotify:
---
"A New Day" is, in fact, a coalescing of two different musical worlds.
The sonic quality of GRiZ's core production paired with Matisyahu's uplifting lyricism allows both to shine individually. Admittedly, Matisyahu would not be the first person I would think to collaborate with the funky-bass producer. However, GRiZ's core production drives the emotional melodies as they soar over his signature gritty bass lines.
Unfortunately, in this day and age we live in, acts of senseless violence seem to saturate our news outlets more often than we would like. Yet it is with songs like "A New Day" that we can continue to send messages of positivity and love. If this track is any indication of how we can treat each other, then why not start now? Always remember: Show Love, Spread Love.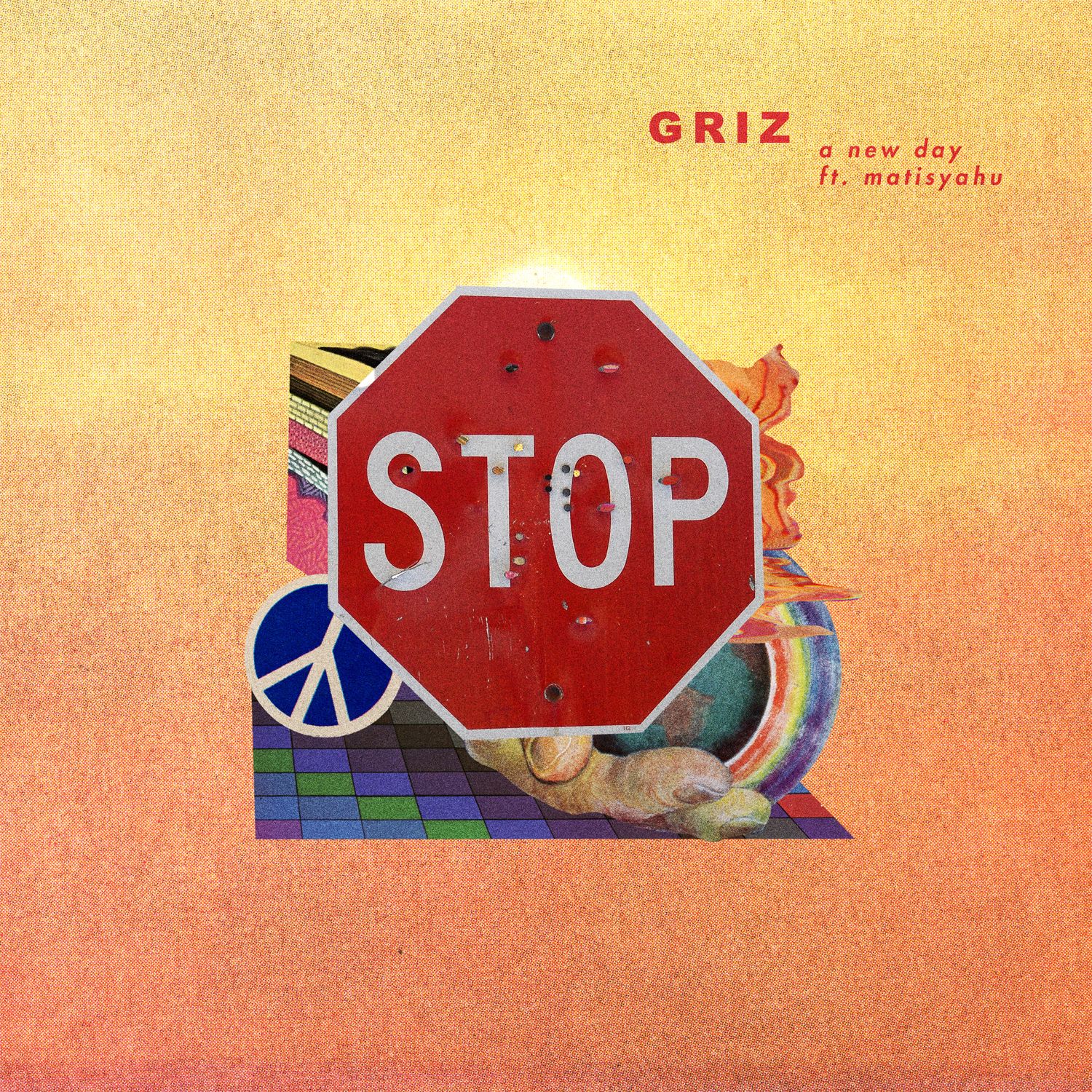 ---
Connect with GRiZ on Social Media:
Website | Facebook | Twitter | Instagram | SoundCloud