We sat down with Spag Heddy and talked about the pressure of social media, his upcoming b3b set at Rampage 2019, and much more! 
---
He may not be serving up authentic Italian cuisine, but Spag Heddy brings a serious helping of bass to the table. Based out of Barcelona, his grotesque wubs and melodic elements have traversed international waters for years, and deservingly so. Having been featured on top-tier bass labels such as Firepower Records, Never Say Die, and Disciple, Spag Heddy is a premier name in the industry. With support from SLANDER, Excision, SKisM, and many more bass heavyweights, it's no surprise that the artist's already-large fanbase only continues to grow with each new release and live set.
On March 29-30, the largest drum & bass and dubstep party in the world will be celebrating their 10th Anniversary, Rampage. Hosted in Antwerp, Belgium, This massive event will play host to a stacked lineup of international bass artists including Spag Heddy, who will grace the stage on Saturday for a vicious b3b with Herobust and Dubloadz. This marks just one of many events Spag Heddy will perform at in 2019, and we can't wait to see what else the year has in store for him.
With Rampage coming up soon and more in the cards in the coming months, we sat down for a quality chat with Spag Heddy about his production process, balancing set vibes, and so much more. Check out his latest release "Noodle Neck" with Rico Act, and read on for some extra insight on this heavy artist!
Listen to Spag Heddy – Noodle Neck feat. Rico Act on SoundCloud:
---
Thanks for sitting down with us! Dubstep can be a difficult genre to distinguish yourself in, but your sound, in particular, is one that's pretty easily recognizable. How did you come to develop your signature sound, and do you think it's necessary for an artist to have one?
Developing a signature sound is – often- repeating a certain recipe that works for you. Having a signature sound in bass music is not just necessary – it is literally what you are, the reason why people even notice you at all. There's a lot of copy-pasting going on, so what every producer should do is turn to themselves, stop comparing to other producers.
Build and develop yourself on that certain thing you love making; whether that's the way your basses sound, the structure of your compositions, the use or non-use of effects, mixdown, groove, etc. etc. , literally anything that obsesses you (in a good way) and
makes your heart beat faster! That is what your drive is and what people are gonna love you for.
In my experience, electronic artists (particularly bass music artists) build a close relationship with their fanbases; constant interaction on social media, recognition of hardcore supporters, etc. Do you think a strong online presence is necessary for an artist to be successful in 2019?
First off; if your view of 'successful' is to play the main stages at worldwide popular festivals, and sell lots of tickets and be super relevant, it's definitely increasingly more important to have a strong online presence. However, there are also plenty of big artists that are successful in the way of everybody knowing their music and getting lots of plays, but don't have to thank the greatest branding or online presence for that. It just depends on what your personal drive is, there is no good or bad. I'm obviously carving very rough lines here but I'm sure you know what I mean.
The simple general answer would be just 'yes'. It's 2019 and if you wanna get somewhere social media/interaction is a huge step on the stairway to heaven. But to every aspiring producer reading this, look into your own mind/soul and figure out what your personal idea of 'success' is. It's fun to have interaction with fans no matter how successful you are or can be. But, are you doing it because you genuinely care, or do you just use it to get to your own goals? Up to you.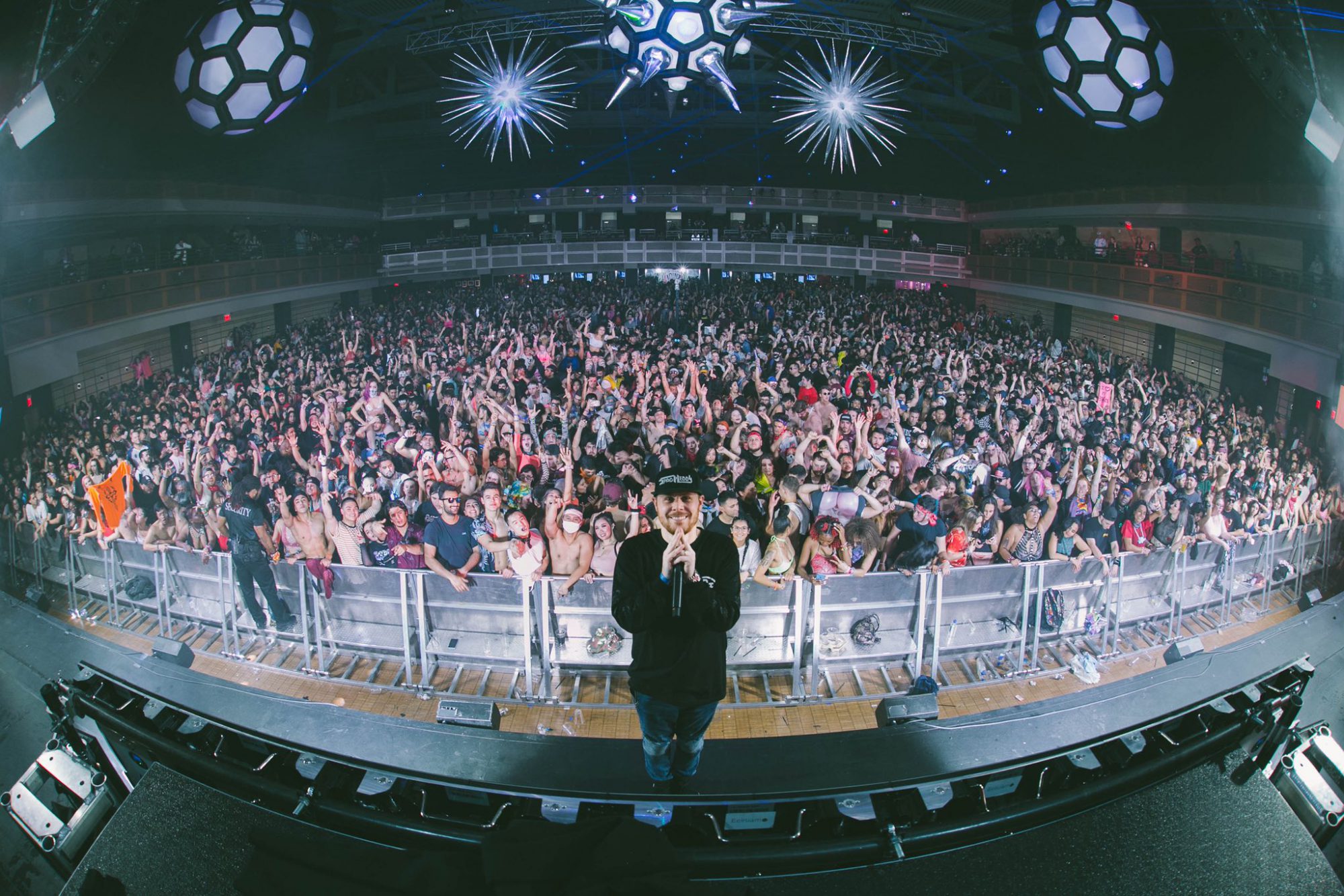 "Running To You" was one of your more melodic-dubstep ventures. Can you talk about the story behind the creative process on that track? 
We were actually working together on a different song when I showed them the drop of (now) "Running To You," and they were immediately like that's dope let's do something with that instead. It was basically just a drop, and it needed exactly what the Slander guys are good at; creating a huge (melodic) atmosphere. They sorted the beautiful vocal, made a new theme for the song, and helped me a little with fine tuning the drop parts. The result is a pretty decent track I'd say.
It seems like artists are always trying to find the balance between achieving a crowd response and venturing outside of the box for their live sets. Where would you say your live performances fall on that spectrum?
I think you're quite right about that. I play quite a lot of my own productions, especially compared to lots of my fellow performers. My main goal with my live sets is showcasing my own sound. I play tracks of friends and lesser-known producers all the time too. Whatever is dope and fits my heavy hitting vibes.
However, an hour of just super hard dubstep is pretty intense, especially considering the people in the crowd are dancing for hours straight in blasting noise. So it naturally is fun and refreshing to have some breakdown moments in your set, with singalongs or hype rap lines. I do try to keep it to a minimum though. If people wanna hear all the stuff they already know and hear all the time they can go to plenty of other people's sets, I myself wanna be known for my music, not for how many popular songs I can play in an hour.
How is your Rampage set going to be different from some of your other live sets?
Well first of all it's a b3b with Herobust and Dubloadz, so that's already plenty of difference. I think us three together is a perfect mix of different vibes within the bass music realm. Heavy, tear-out, wonky, wobbly, deep, it's all gonna be there and it's gonna be sick. The best of our own productions plus those of friends. Expect to get fully lost in the sauce.
Outside of bass music, are there other genres you would be interested in pursuing?
Yeah, I make other styles of music too, some more chill-listening music. At the moment I don't have the time or interest to really do anything with them, for now, it's just for my own pleasure and musical development. But maybe someday!
Who has been your favorite artist to collaborate with, and who are some artists you'd like to collaborate with in the future?
Dubloadz and I are pretty bad at finishing songs, but I love the weird, unpredictable stuff we always manage to make together. I generally just work together with producers that I like and admire, like Tisoki, Krimer, EH!DE etc. It would obviously be a dream come true to work with Skrillex some day. #UltimateGoal
Outside of music, what are some of your hobbies and passions?
I wish I had time and energy for hobbies and passions! Just kidding. Well, not entirely. I'm blessed to have made a career with my biggest passion which is making music. I used to rollerblade my whole life but that faded away as music came up. In my off days, I enjoy living a laidback life in Barcelona, it's an amazing city.
You've talked about how some artists don't receive nearly as much recognition as they deserve because they prioritize music over marketing. Who are some artists you'd love to see blow up in 2019?
Absolutely. TRVCY, Ivory, Graphyt, Oliverse, and Jarvis.
Last but definitely not least, the question we've all been dying to know the
answer to: marinara or meat sauce?
Marinara and don't take it easy on the garlic!
---
Connect with Spag Heddy on Social Media:
Website | Facebook | Twitter | Instagram | SoundCloud