Combining the worlds of tech house with bass house, Kendoll's Dead or Alive EP is propelled by a manic energy that feels utterly fresh.
---
I'll admit it, before we ran our review of Night Bass's Fifth Anniversary I wasn't really familiar with Kendoll, but damn I should have been. Between releasing a mixtape for Insomniac's Metronome project and being one of our top ten house and techno artists to watch, she has clearly been making waves in the scene.
Not to mention that Kendoll already has a roster of great songs, from "Anxiety" to "Rabbit Hole" to "Stop Calling Me". But her latest EP, Dead or Alive, goes far beyond what she's made so far. It's a short-but-sweet two-song release featuring tracks "Dead Or Alive" and "Get You Out Of My Head", but after listening to both I was itching for more.
Out now on Psycho Disco, download or stream Kendoll's Dead or Alive EP on your favorite platform, read on for my take on this EP, and let us know your thoughts in the comments!
Stream Kendoll – Dead or Alive EP on Spotify:
---
Dead or Alive cements Kendoll in the pantheon of tech house producers who are making an impact right now.
The first song, "Dead or Alive", is a perfect introduction to her unique style. Full of distorted vocals, beeps, zaps, and boops, it's packed with so much kinetic energy that not one beat or bar feels wasted. What starts from a solid tech house foundation quickly gives way to a cacophony of controlled chaos. Throughout the track, different musical motifs weave in and out, tech synths and bass wobbles overlapping and evolving over each other. Sounds that get introduced in the first few bars disappear for over a minute before reappearing and rapidly iterating.
While I was listening to it I couldn't help but think about how much "movement" it had.
In electronic music production, the term "movement" is used to describe how much energy and engagement you can inject above the programmed, repetitive beats that form the bedrock of a song. In "Dead or Alive," there is nothing but movement. Completely devoid of the long sixteen or thirty-two bars of repetition frequent in tech house, every eight bars either introduces a new element or throws a twist into an old one. It feels unchained, and exhilarating for it.
The next song, "Get You Out My Head," has fewer ideas but no less style.
After a seamless transition from the first song to the second, "Get You Out My Head" starts in earnest. Anchored by a strong lineup of vocal samples and a killer bass drop, the track is an absolute stunner. Despite featuring fewer tangents than "Dead or Alive", "Get You Out My Head" is still full of delightful weirdness.
Kendoll plays around with the song's structure, breaking the standard verse-chorus-verse convention early and going off in an aimless, exploratory direction before finally looping back around. She stretches out and reverbs around the samples, alternating them between psychedelic and silly. And despite the craziness, a strong tech house foundation keeps your head bobbing through whatever left-turn she wants to throw at you. The production here is so tight, each element so well crafted and fun to listen to that I couldn't help but get lost in it.
Overall, Dead or Alive is my favorite release of 2019 so far.
Coming out of nowhere, I've fallen head-over-heels with this EP. I am absolutely in love with her style and her sensibilities. "Dead or Alive" is a song that shouldn't work, a throw-everything-at-the-wall-and-see-what-sticks experiment where everything sticks. "Get You Out My Head" is a total jam from start to finish. As a cherry on top, they both flow together seamlessly, transitioning from one song to another making for quite the set. Kendoll's rocketed to the top of my must-see list for Beyond Wonderland SoCal, and after giving Dead or Alive a listen, I'm sure you'll feel the same too.
What are your thoughts on Dead or Alive? Let us know in the comments!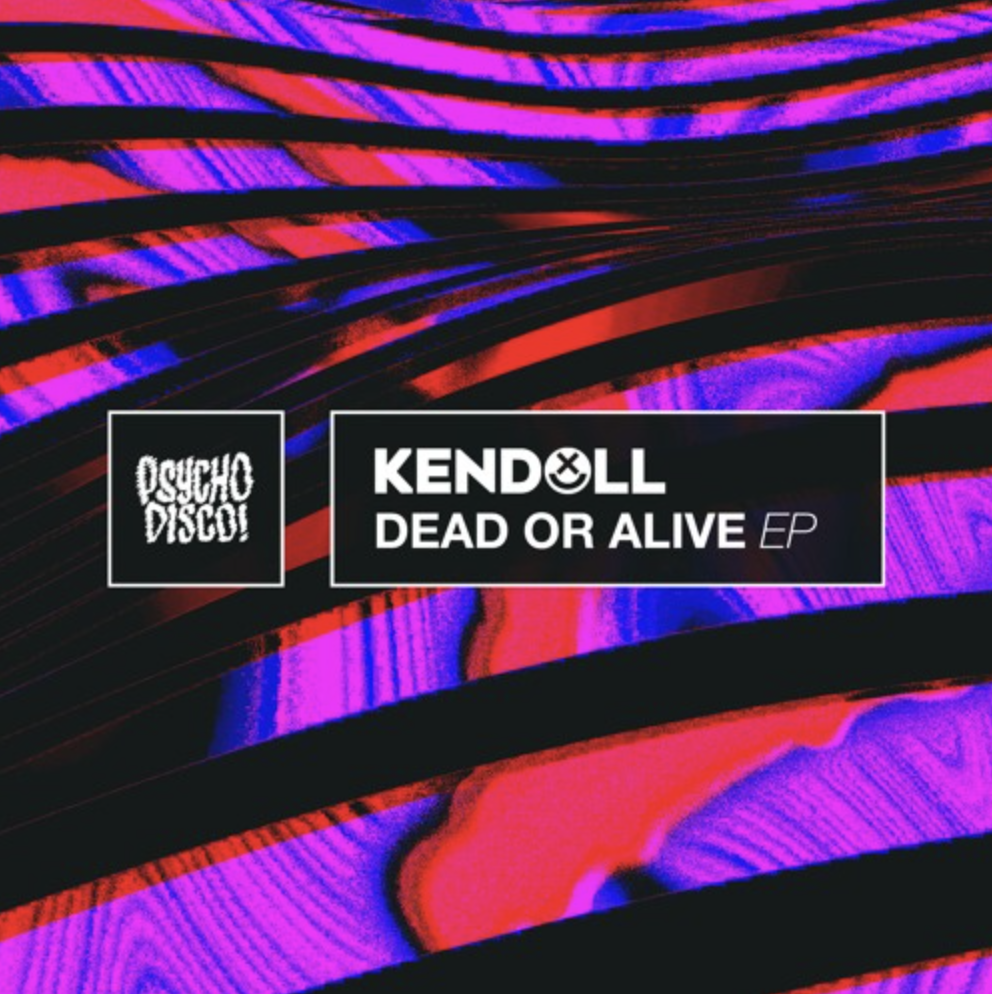 ---
Connect with Kendoll on Social Media:
Facebook | Twitter | Instagram | SoundCloud