We sat down with Binary Finary to talk about the newest "1998" remix, the impact of social media on music, and much more.
---
Over the years, trance has continued to grow within the electronic music sphere. It has withstood the test of time alongside artists relentlessly reinvigorating the genre. With technology creating new musical possibilities, old tracks have the opportunity to become new again, and such is the case of Binary Finary's hit track "1998". The song re-emerged on the Beatport charts with the special 20th-anniversary remix and even placed #1!
While it would be a dream to see Binary Finary play once more at a Dreamstate, Luminosity, or a Transmission event, we'll settle for seeing them in LA at the Garage Gallery for now. With every performance, they bring out the best in classic trance in their sets but also some of the most intricate reworks and mashups. You could say they are more of a neo-classics trance group than a classic trance group.
We admire their profound and firm stance on creating music not for the masses but for themselves, and their ability to host events with friends and families in Australia and the UK known as the "Big Fish, Little Fish" events. With a brand new year starting, Binary Finary opens up on social media's impact in this new decade of electronic music, future Kickstarter projects, trance stereotypes, and so much more.
Read on for our full interview, and if you're in LA, enter to win tickets to their show below!
Love Binary Finary? Enter to win tickets to their show on Feb 2 at Garage Gallery LA!
Win A Pair Of Tickets To Catch Binary Finary At Garage Gallery LA!

---
Last year marked the 20th anniversary of "1998". How did it feel to see the track hit #1 on the Beatport Top 100?
It was a very surprising feeling. Actually never ever thought about it getting into any chart when it was made, or released. To get to number 1 is an amazing feeling. 20 years on and this track still surprises us. Thank you to everyone who supported it!
After embarking on a tour, releasing an updated take on "1998", and gifting the world some fresh remixes of the track from other artists, what has been your biggest takeaway from the anniversary?
I think it's just surprising. That track keeps surprising us. From the support from the vinyl Kickstarter campaign to the number 1, these things weren't expected. It's an incredible feeling, to be honest. From where it was written in a dingy bed site in Portsmouth, UK, to where it has come to. Quite extraordinary.
We've seen a Kickstarter help Gabriel & Dresden produce and release The Longest Road. How did it feel to start one for special edition vinyl of "1998" and will you be using this platform in the future to make an album or other musical pursuits?
Very concerning! We weren't sure it would work, so there was trepidation as to whether we should or not. The response was incredible! We couldn't have wished for it to go better.
Yes! We are launching soon with some framed records from our vinyl collection, using a custom frame we are getting made up, as well as looking at doing a book which is music orientated.
You recently shared an article that posed the question "Is dance music suffering from a crisis of competence?" What do you think could help trance artists break the crisis described in the article? 
I'm really not sure. I think the commercial aspect of it is very strong and as such, this dictates quite a lot of what is expected of an artist. Income isn't as readily available as it once was for releases, so it's harder for artists starting out to carve a career out of just producing and releasing records. In saying that, the availability of technology means more people can create, so there are more opportunities to actually produce.
I've always said that the best piece of advice I can give anyone when writing music is to write for themselves, and anything else that comes is a bonus. That's certainly still true today.
As seasoned trance artists, do you feel you have a responsibility to teach newer electronic music fans about classic tracks such as "1998", "Castles in the Sky", "Sandstorm", and more? 
Ah, "seasoned", that's a really nice word for old right? 🙂 🙂 Not specifically, we just play the music we like to play. We just write the music we like to write. This has really always been the Binary Finary way. It is wonderful to be able to play these classic tracks to people who may not have heard them before, at the same time always wonderful to see the reaction of the people that know them and maybe haven't heard them in a long time.
More than any other scene in electronic music, it feels that trance suffers most easily from stereotypes. Given your history with the genre, what stereotype would you love to see trance music and trance DJs shrug off or discard in 2019?
Honestly, I don't tend to get too involved in this type of thing. It was a bit of a tough journey to get to this point, to be honest, because the genre I love has been bashed about all over the place. I'm really not concerned anymore what stereotypes are cast because, at the core of it, the music says it all. It's always all about the music.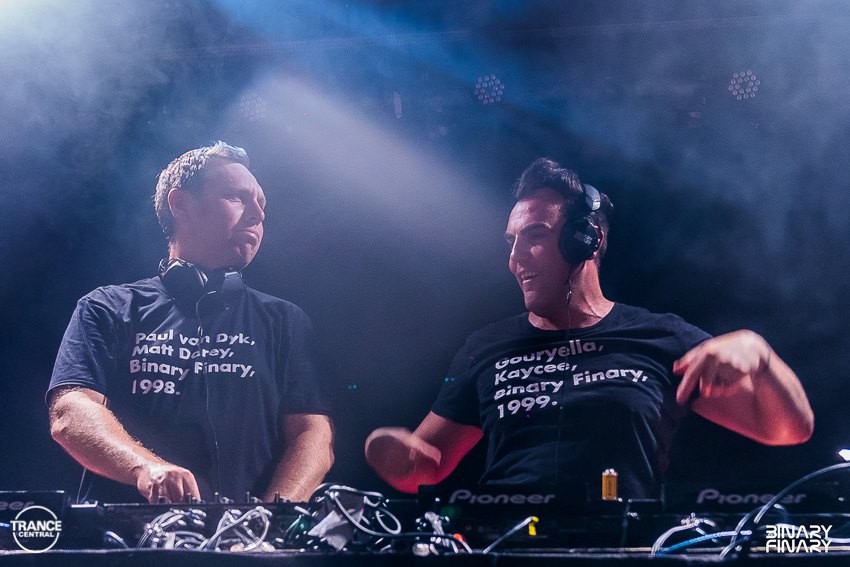 Social media has become a necessary aspect of music industry life today. As artists who grew up prior to its significant influence and yet having to use it today, what are the best and worst things about social media? 
I think generally, it's a great thing to try and get a message across. However, it can also be extremely frustrating. We've seen posts where we put up a video of a man dancing in his underwear gather 2-3 million views, but then put up a video of a new track we've created, gathering only 300 views. I can see why certain people become consumed with it. It takes up a considerable amount of time to stay across everything, but this is part of a musician's life now, so it's just what is required.
It can be a difficult choice for artists for them to make music the way they want or follow the path that another producer or label wants them to make. Do you feel artists should be in pursuit making what's hot or making music that represents them best?
Yes, this is always a difficult thing once commercialism comes into it. There really isn't any right or wrong answer here. I understand the problems associated with both angles. I think if there is a good relationship with the record label then that really helps because communication over what's expected and what the artists want can lead to a good solid understanding of how to work together moving forward.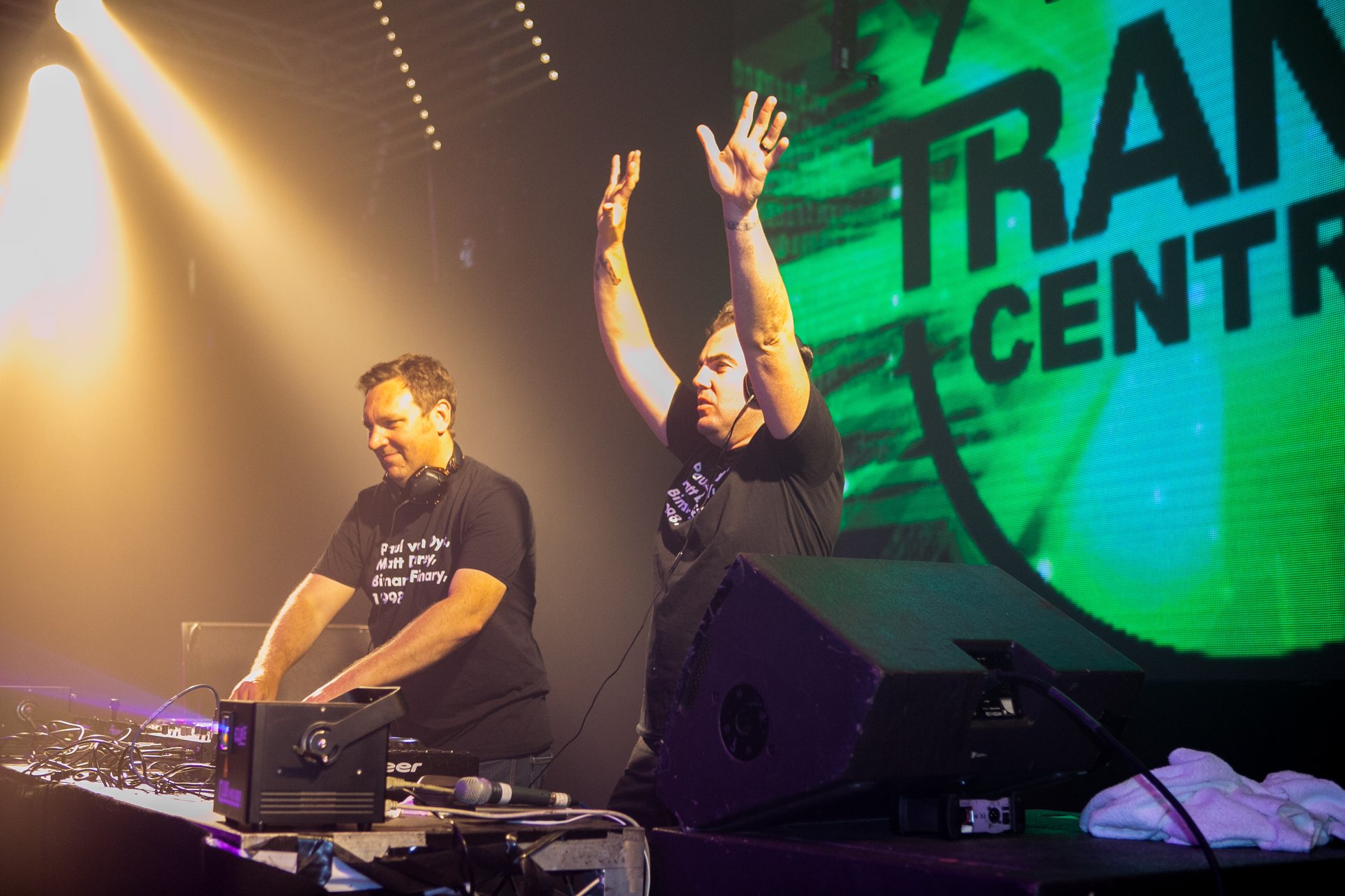 Back during your show in Seattle, there was a discussion about hard trance making its way into upcoming DJ sets. What are your thoughts on the subgenre and is there a chance we'll be seeing some hard trance tunes from Binary Finary in 2019?
We like to play the off hard trance tune here and there. Really, we aren't opposed to writing any style of music, we just like to write! When we promote our own shows we always like to finish the night off with a bit of a more hard style, whether that's us playing it or another DJ. It always seems to work well.
Finally, for a bit of fun, what do you listen to when you aren't exploring the record bag of tunes you need for a gig?
Anything and everything! Really, there is so much different music to listen to. It's quite amazing the talent that is out there across all genres and all types of music. Considering I have kids, "Baby Shark" is on quite a high rotation at the moment!! (laughter)
---
Connect with Binary Finary on Social Media:
Website | Facebook | Twitter | Instagram | SoundCloud | YouTube