We sat down with rising star CRAY, who is constantly taking her unique vision and impressive productions to the next level.
---
Whether she's churning out captivating hits like "Peaches" or streaming on Twitch, CRAY hit all cylinders in 2018 and is ready to take her career even further in 2019. Her loyal fanbase of 'chikens' can't get enough of her chill tunes, raging sets, and hilarious quirky antics, and we can't either!
Her sound has really emerged this year, as she's made some true records like the soulful "Fractions" filled with her own vocals and real instruments to complement her production expertise. Having toured with the likes of Anna Lunoe and Skrillex and played huge festivals like HARD Summer and Electric Zoo, things are really heating up for this young artist. And she sure does know how to get the crowd going during her sets.
We sat down with CRAY after her high-energy performance at SnowGlobe to discuss her new music, crossover with the gaming world, and involvement with Brownies & Lemonade, amongst much else. Check out the full interview below and let us know what you think in the comments!
Listen to CRAY – "Fractions" on SoundCloud: 
---
You just came from a fire set at the Sierra stage of SnowGlobe. What was the energy like playing your first SnowGlobe? Was there a specific vibe you were trying to create compared to other festivals you've played?
I came to SnowGlobe as a fan about two years ago and the energy was crazy. I came this year and it was even crazier, I was like how does SnowGlobe always go off so hard – I don't know why. New Year's is super exciting, so I really wanted to bring high energy, make it really fun and really memorable. So I just brought a lot of yelling and screaming to it.
We've been loving your chill and groovy sound that has really come through in recent releases like "Fractions". What was your production process like on that track?
This year's been all about writing and singing and preparing my own vocals and using real instruments. So it's been a struggle production wise because I haven't ever made music like that. So had a lot of help from some other amazing people who taught me so much about pop music and indie pop and how to make that a special record. I really wanted to make full records this year. So I've been so blessed to learn how to bring a lot of chill energy but meaningful words to my songs. That's what this year's been all about.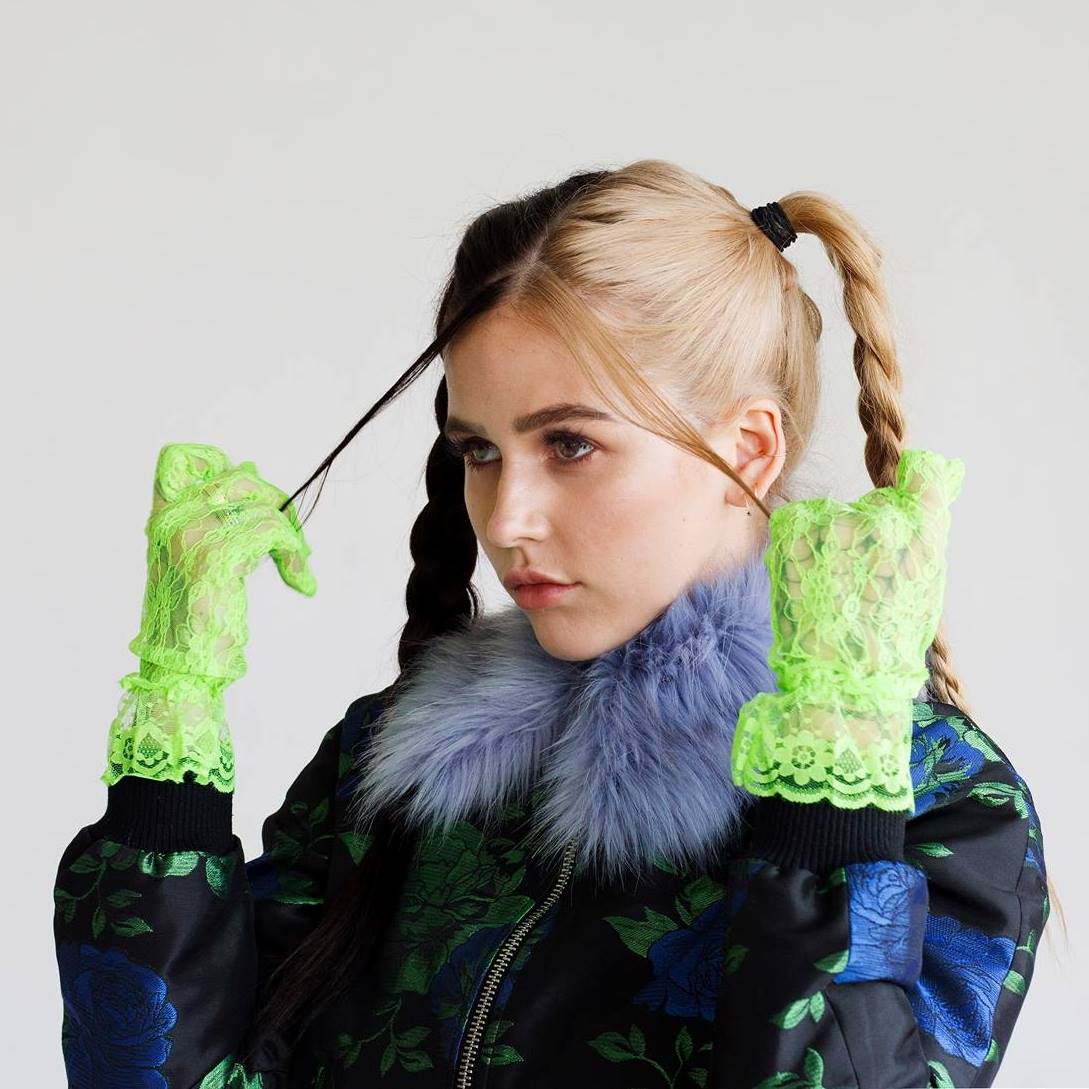 We're seeing a huge surge of eSports in the live event space currently, and electronic music seems to go hand in hand with gaming. Having a huge following on Twitch in addition to your music fans, do you see a crossover in the two groups?
Yeah, I mean, of course, like when I first starting making music I was making no money and so I was like, what am I gonna do as a side job? I applied to Target and it didn't work out, so I started streaming on Twitch and I got this beautiful organic fan base of my children basically. They started loving my music and my music fans are loving my Twitch,  and then it kinda came hand in hand like a really cool cohesive community. And people love music who love gaming so it's awesome to see every nerd basically get together and support me. It's super awesome to see the two collide.
In the eSports' vein, you just put out "Love Cemetery" on the Ninjawerks Vol. 1 compilation. Did you feel that your experience gaming helped you create a really special track?
Of course! When I heard about the opportunity, I was like, my two passions, basically, are making a baby. Yeah, so I was freaking out. So excited. I want to write a song that was still true to my brand, indie pop, kind of funky EDM. But I also want to write a little bit about gaming, so "Love Cemetery" is about dying but also it's about you know, die in the game, but also about love and some other type of music. So I really want to make it half and half, having a really equal sound of both genres put together. I was so excited to make it.
You've played some awesome solo and B2B sets with Brownies & Lemonade, how did you get involved with those guys and how do you feel they've created a unique space in the electronic music community?
I've always gone to their shows as a fan and so when I when I started becoming bigger they always would support my shit. They always hit me up for shows; never a day goes by that they don't hit me up for shows and they believe my vision more than anybody I believe. And they put me on more than anyone – I love them. I would do anything for those guys.
I feel like the space is so unique and they're the first to do it. They created this entire culture around it. Even if the artists are playing, people go for Brownies & Lemonade, right? I think it's so special to create that without even having been an artist. It's a place where people connect and go and all love music, and they're all going to feel safe there. So I think its super important.
Having toured with Skrillex and Anna Lunoe, what are some things you learned musically and personally sharing time with these amazing artists?
Anna taught me to be able to be confident as a woman. I feel like back then when I first toured with her two years ago, women in music were much smaller. She always told me to keep going; I know what you're feeling sucks. She'd call me my lowest points to go, "Don't worry, if I can make you can make it you can do this. You can do this." She put me on for some of my first shows ever. I was so calm and so confident, knowing the fact that if a powerful woman like her can do it, so can I. She really gave me that like motherhood, like I got your back vibe. So it really pushed me to be confident.
Sonny, Skrillex, is the best guy I've ever met, like, so open, so honest, and so intriguing, and inspiring. That tour really made me want to come home and make the best music I'd ever made. I feel like sometimes you meet your idols and you're let down because they're not the person you think. But he was one who gave me his entire attention, helped me whenever I asked, loved my music, and really pushed me out there in Japan. It was an amazing experience.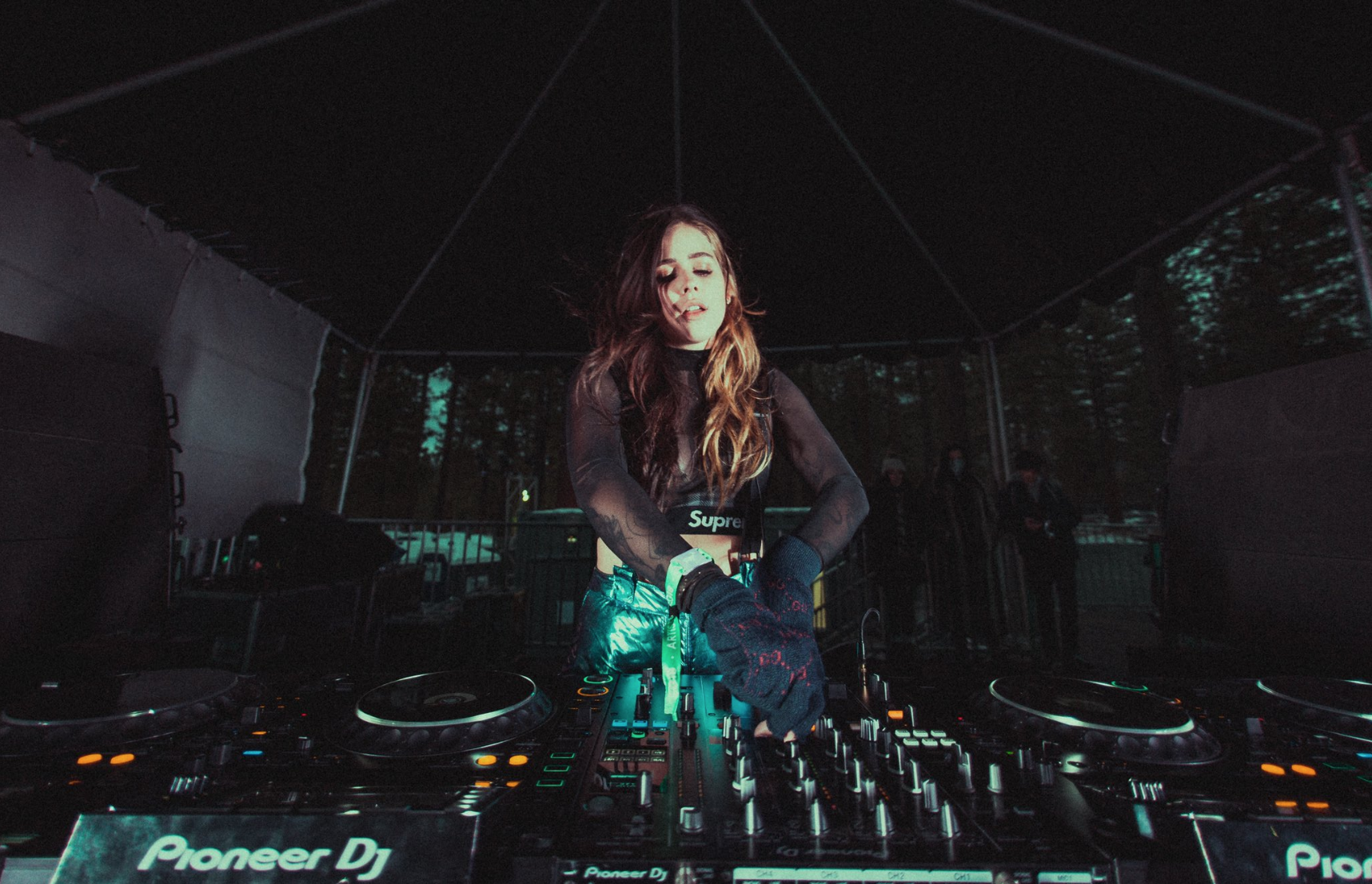 You've traveled quite a bit on your tours, so out of all the places you've traveled this year, which has been your favorite?
I feel like Japan's my favorite. I was just in China, which was really fun but Japan has such a special energy and such amazing people there. And the food obviously is amazing too. I feel like that was my favorite place this year. But I'm going to Australia in February, and I've heard Australia is amazing too, but so far it's Japan.
As a taco enthusiast, what's your favorite taco spot that you've found since moving to SoCal?
There's this taco spot next to my house. No name, okay. The guy is there, just hanging with his kids. That's my favorite taco spot but I don't know the name of it because this guy just literally pops up a grill and its amazing. Me and my boyfriend don't eat meat, we're kind of pescatarian, but they have shrimp and we love those fish tacos. I literally walk out of my house and get it and walk back to my house. It's the best.
Lastly, do you have any milestones that you're hoping to reach in 2019, whether musical or personal?
Yeah, I want to put out a couple of EPs, I want to do my first live set, I want to sing live for my fans, and I want to play instruments for my fans. I also want to do my own headline tour for my live stuff. That's really what I'm focusing on this year is like getting that vision out and making that happen. That's what I'm so excited for.
---
Connect with CRAY on Social Media:
Website | Facebook | Twitter | Instagram | SoundCloud | YouTube