Let's turn back the clock to the early 2000s with "L'Amour Toujours" by Gigi D'Agostino!
---
When I think of massive early 2000s Italo house/Eurodance hits, "L'Amour Toujours" by Gigi D'Agostino is one track that comes to mind. I first stumbled upon the song when I purchased the Totally Dance CD compilation in 2001 when I was in middle school. I was constantly jammin' to the disc on my Walkman as each track was unique in its own way, but there was something about "L'Amour Toujours" that stood out from the rest. It preserved the core elements of Eurodance and mixed in the distinctive Italian house style, something I was unfamiliar with before hearing the tune.
This iconic track came out in the summer of 2000 and by the subsequent year was a smash hit in the American club scene. This comes as no surprise as the house mixed with Italian disco sound was perfect for the club scene at the time. Additionally, "L'Amour Toujours" was released at just the right time as Eurodance had hit its peak in the late 90s and was on a downward trend in early 2000s. That was when the world was getting some of the greatest Eurodance tracks such as DJ Sammy's "Heaven" and Cascada's "Everytime We Touch". "L'Amour Toujours" benefited from this last hurrah and that helped it hit mass appeal.
Though the track was released 18 years ago, it lives on today as many artists incorporate modern remixes of"L'Amour Toujours" in their sets often. For example in 2015 "L'amour Toujours" received a Dzeko & Torres treatment and this version later received an edit from Tiesto. The hardstyle community received a Wasted Penguinz bootleg of the track and Scott Brown even joined in on the fun with a happy hardcore remix. There are countless more versions and I would not be surprised if there are more remixes and bootlegs to come!
Check out Gigi D'Agostino – L'Amour Toujours on YouTube:
---
Gigi D'Agostino – "L'amour Toujours" (I'll Fly with You) – Lyrics
I still believe in your eyes
I just don't care what you've done in your life
Baby, I'll always be here by your side
Don't leave me waiting too long, please come by
I, I, I, I still believe in your eyes
There is no choice, I belong to your life
Because I will live to love you someday
You'll be my baby and we'll fly away
And I'll fly with you
I'll fly with you
I'll fly with you
Every day and every night
I always dream that you are by my side
Oh baby, every day and every night
Well, I said everything's gonna be alright
And I'll fly with you
I'll fly with you
I'll fly with you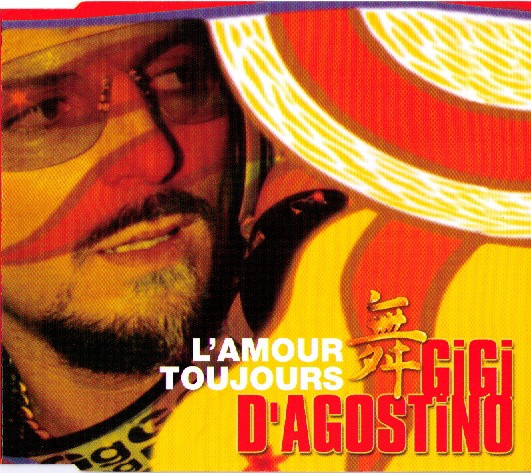 ---
Follow Gigi D'Agostino on Social Media: