Quality Goods Records is back with another compilation LP, QGRC-004, to top off 2018! 
---
Label head and trap lord UZ has a way with curating forward-thinking bass music, finding up-and-comers that consistently deliver fresh, creative takes on trap. It's clear the label is working diligently to spearhead the genre and introduce new talent to the scene in abundance, and that comes through in the label's newest compilation, QGRC-004.
QGRC-004, like most of the label's catalog, is a testament to how expansive trap music can be. The label was created a little over two years ago with the intention of finding the next generation of artists who are innovating and exploring the reaches of trap-influenced bass music. The LP features plenty of QGR newcomers alongside familiar names like Ascidzz and TVBOO. Expect booming subs, wonky bass, knife-sharp sound design, and a whole lot of stank face.
Listen to the full release and check out our take on some of the standout tracks below!
Stream QGRC-004 on SoundCloud:
Purchase or download QGRC-004 via your favorite platform! 
---
QGRC-004 includes nine total tracks, but I'll just take you through a few of the standouts. 
Rohaan & Bonnema bring us the supremely danceable "Bigfoot".
I've been following Bonnema's music for a large portion of 2018. Prepare to see the name a lot more. For anyone familiar with their previous works, this track features a recognizable sound design that's particular to Bonnema's sonic palette. The vocal and percussive elements of the song provide a lot of character, leading into drop sections that will keep your feet moving. I like how "danceable" this track is, and the drum n bass portion of the second drop pleasantly took me by surprise on first listen.
Abimanyu's "Solo Lord" is a solid banger.
I'm a sucker for just about everything that's going on in this track. The drop is minimal, groovy, sub-heavy and very characteristic of the what I consider the "QGR sound". The drop sections are also laced with fills that add satisfying variation to the track. The scratchy-metallic vibes solidify this song as one worthy of gracing your list of bangers.
TVBOO's "Flava" is another clear standout.
TVBOO introduces a bouncy lead right off the bat to get your head bobbing. The one-line vocals interspersed through the track add a lot of excitement. I find that most electronic music that incorporates subtle human elements (vocals, acoustic instrumentation, etc.) add distinct energy to what may otherwise feel cold and, well… electronic. The chunky bass that inhabits the first half of both drops has a lot of texture and transitions well into the bendy lead that rides out the rest of the two drop sections. Make sure to also check out sfam & TVBOO's recent QGR single-release, "Blast".
Quality Goods does an excellent job of releasing collaborative works that are cohesive, while still offering something different track-to-track. If you're scouting for new artists to keep in sight through 2019, this LP is a great place to start.
---
QGRC-004 – Tracklist:
JiKay & Milan – Down to the Point
Ascidzz – Tension
Rohaan & Bonnema – Bigfoot
Abimanyu – Solo Lord
TVBOO – Flava
Yojas – Apathetic
B-Dos – Spring
L*o*J – Ancient Beings
Captsis & Midnght – Gehenna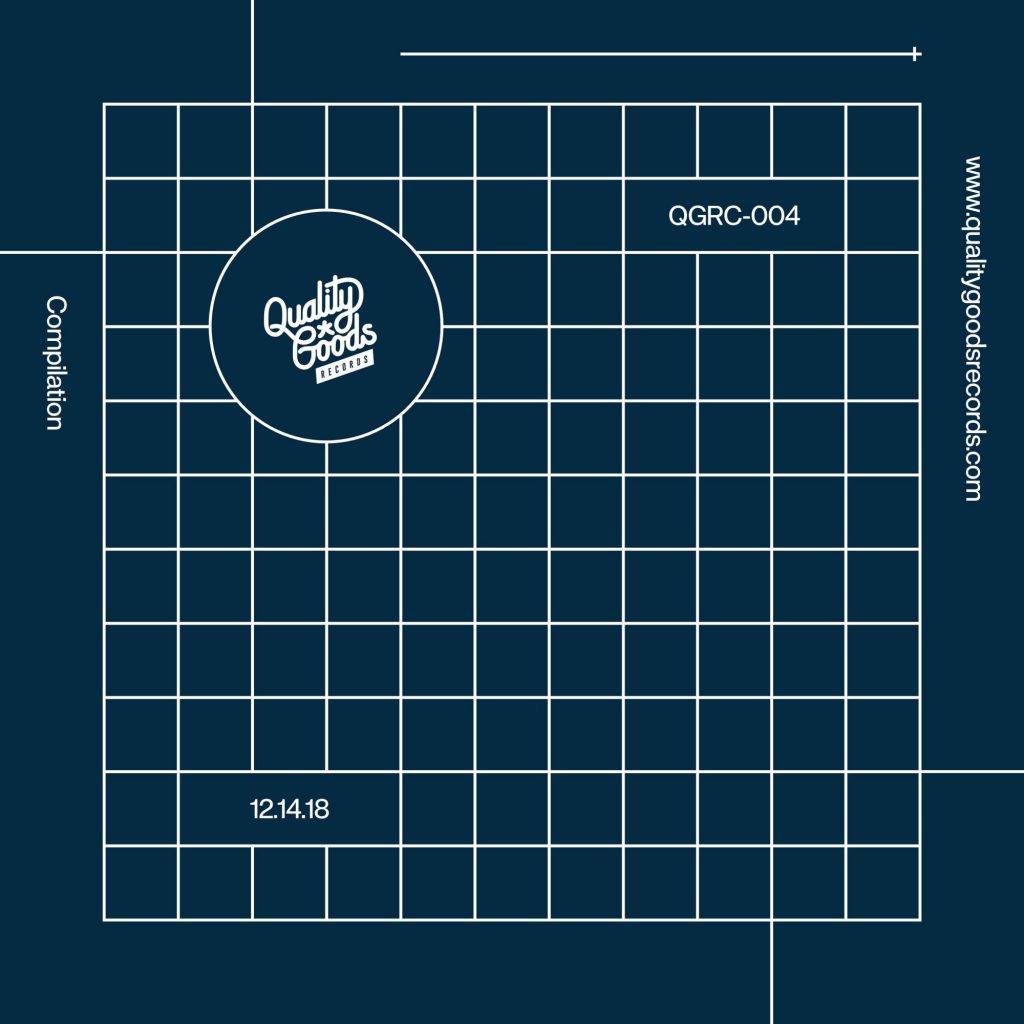 ---
Follow Quality Goods Records on Social Media:
Website | Facebook | Twitter | Instagram | SoundCloud  | YouTube