Teminite sat down and gave us the lowdown on his newly-released ten-track album Uprising, challenges faced in the production process, and more!
---
Hailing from the UK, Sam Norris, otherwise known as Teminite, has taken the bass scene by storm by infusing funky instrumentals with a murderous onslaught of bass. Having released music since 2013, Teminite has proved himself to be an unstoppable force in the scene. With collaborations featuring Chime, Panda Eyes, and many more, this young producer is intent on crafting a new kind of bass music, one drawn from a multitude of elements and eras.
More recently, Teminite released Uprising, a ten-track album featuring some of his jazz and dubstep fusion. The album contains collaborations with PsoGnar, Chime, and Evilwave, making it an emotional yet heavy listening experience. If there's one track on the album you're guaranteed to love, it's "State of Mind", a powerful yet subtle blend of silky instrumentals and punchy bass.
Read on for more on Teminite's take on larger musical projects in the bass scene, personal struggles, and so much more. Check out Uprising below and get the lowdown on this inspiring artist!
Listen to Teminite – Uprising on Spotify:
---
Thanks for taking the time to chat with us! First off, congrats on releasing your album, Uprising! You've talked about how you were going through a rough patch in your life when you started the album, and finished it when you got past that low point. Can you talk about how you translate your emotions into your music and what struggles you run into during the process?
Thank you very much! So yeah, whilst I was in this 'low point', I found it particularly tricky to come up with ideas that I liked, because usually what happens is that the music I make, is directly linked to how I feel at the time. When I'm feeling happy and motivated, my music generally has a lot more energy and is a lot more fun to make, I'm also way more creative when I feel like this. I often make songs which have a strong 'uplifting' vibe to them, which is exactly the type of music I love to listen to. So the reason why I'm so proud of the album I've made is because each and every one of the tracks on it has had endless amounts of positive energy poured into each of them over the last 2 years.
Uprising has a great blend of jazzy ballads and heavy dubstep wobbles, which gives off those mid-2000s dubstep vibes mixed with a funky, high-energy modern twist. How do you feel your sound has evolved with time, and what direction do you hope to take bass music in the future?
My sound has definitely become more musically complex, due to the fact that I'm currently studying Jazz music at college, and simply through experience as a musician. Also, I now put so much more work into each song than I used to. In my early producing days, I would find it extremely easy to make a track within 24 hours and call it 'finished'. Nowadays, it takes months for me to finally finish a track, due to the fact that I've become much more of a perfectionist, and want to put out only the best music I can possibly make! The direction I aim to pursue is live performance. The plan for 2018 is to make as many live performance videos as possible.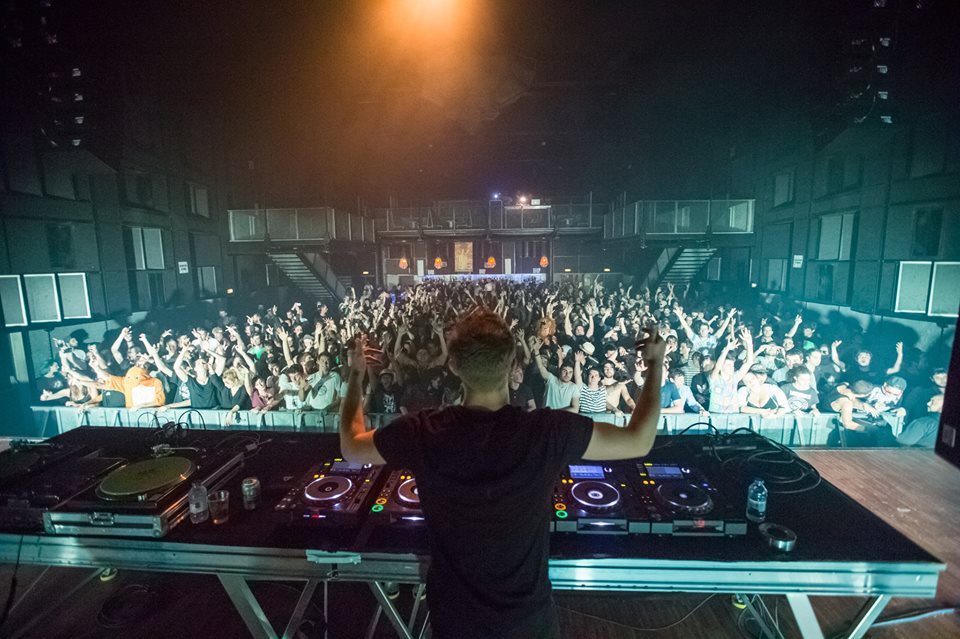 It seems that particularly within the bass scene, artists are regularly putting out singles or EPs. You've challenged this by taking some time to create your album. What would you say is holding other bass producers back from working on larger, more comprehensive works rather than spitting out singles?
I definitely think a reason that the bass scene doesn't often see larger bodies of work is because record labels don't normally encourage them, they're after singles & EP's. Part of the reason why I enjoy working independently is the creative freedom it gives me to create bigger projects, and to make whatever genre I feel like making.
Whether it's sound, work ethic, or stage presence, which artists would you say have influenced you the most?
My main influences include: Skrillex, Knife Party, Haywyre and Pegboard Nerds. Recently I've been getting increasingly inspired by Anomalie because of his live performance skills as well.
Lately producers have stepped back from making music to focus on their overall health, and I feel like fans don't understand the stress artists undergo. Can you talk about what challenges you've encountered and how you worked through them?
A big struggle I've encountered is the pressure to release regularly, but always consistently putting out quality content that is improving all the time. Also, at the same time, you have to try and be original in every song so they don't start to sound the same, which is very tricky if you're releasing a lot of music.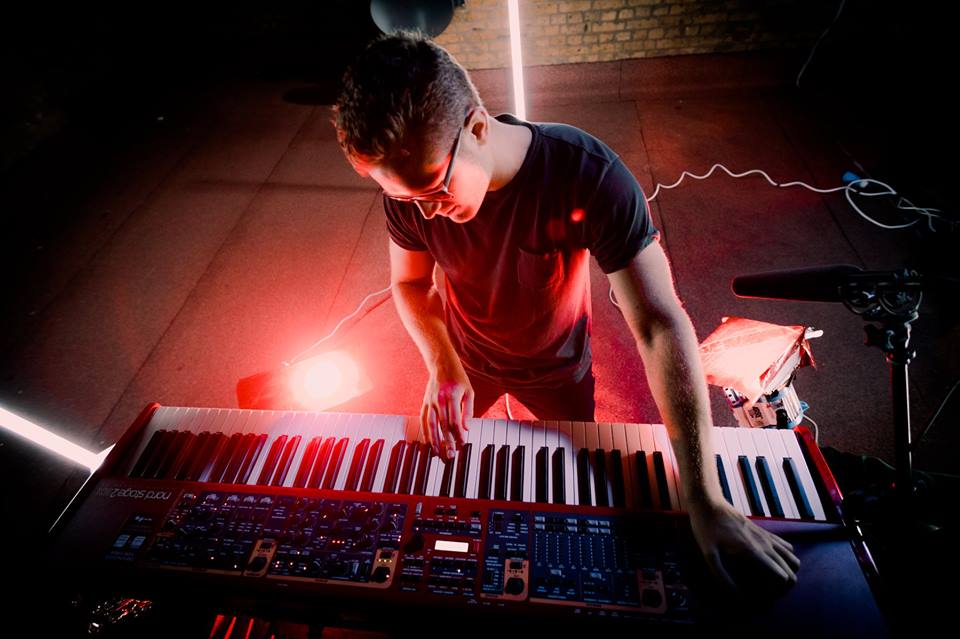 If you could go back in time and talk to yourself when you first started getting into music production, what piece of advice would you give yourself?
I'd tell myself to always make what I want to make, and don't be afraid to step outside the box and do something different from everyone else. I'd also tell myself not to follow the 'trends' of what's popular and what you think will sell, always make the music that you want to hear.
Besides creating and releasing Uprising, what has been your favorite music moment of 2018?
My favourite moment has to be recording my live performance video for my track 'State Of Mind'. It's been a long-term goal of mine to make one, so finally doing one was very artistically satisfying.
Outside of music, what are some of your interests, goals, or hobbies?
I enjoy playing Badminton and Table Tennis, playing Rocket League and Call Of Duty Zombies, and eating Chinese food. I also enjoy going to the gym to keep myself fit and healthy. More often than not, there isn't enough time in the day to do all of these things because of how much time I spend working on music. So it's always a nice treat for me when I get to do some of them.
Finally, to close out the interview picture this: you've just landed in America to play your first-ever festival in the country. Where do you go to eat and what do you order?
I've never been to America so I can't name somewhere specific, but I know I'd want to go somewhere where I can eat half my body weights worth of food. Perhaps a giant burger!
---
Connect with Teminite on Social Media: