Get to know Panda Eyes as he chats about his influences, favorite video games, production process and more!
---
If you're a basshead and haven't been introduced to the sounds coming from Panda Eyes studio, you're in for a serious treat. This bass music artist who hails from Zürich is showing all the makings of a powerhouse artist in the electronic music scene, and for good reason too.
Standing out from much of the scene by way of his fan interaction, Panda Eyes doesn't just produce beats in his studio but also some quality videos as well. Streaming regularly on Twitch to show off how he makes certain tracks, he also gives feedback on the memes and music other producers and fans send him which has helped him develop such a loyal fanbase.
Hot off the release of "White Magic" in collaboration with Chime, the nostalgic "Super Panda 64", and an album in 2017 that was full of epic beats as well, it is clear that Panda Eyes is ready to take over the world. Listen to "White Magic" below and read on for our chat with Panda Eyes today!
Stream Panda Eyes & Chime – White Magic on SoundCloud:
---
Hello and thanks for taking the time to chat with us today!
You're welcome. I'm happy to answer your questions.
Your music is dynamic and really leaves a lasting impression on those who tune in. Who were some of your musical influences that led to the sound you developed?
The first electronic dance music tune I discovered that really blew me away was from the Justice Cross album on my sister's iPod. After that, I got obsessed with everything that sounded new and fresh to me.
I started listening to like Pendulum and The Prodigy. Following that came all the artists that got uploads on UKF and with that came Skrillex which was one huge influence for me. There are quite a lot of artists who I looked up to but now looking back I would say my top influences would've been Skrillex, Savant, Deadmau5, Alvin Risk and Virtual Riot.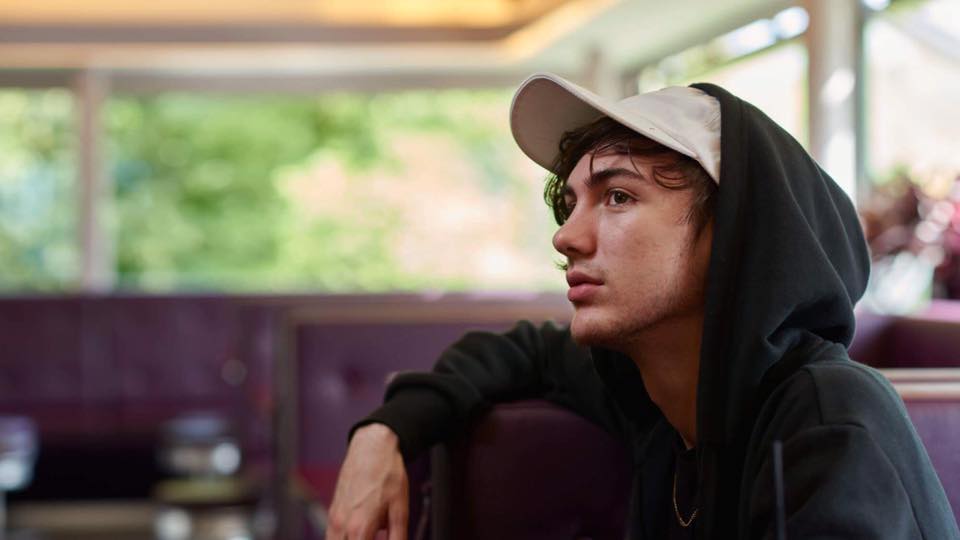 Last month you released a collaboration with Chime entitled "White Magic", how did you two come to work together and is your production process different compared to working on a solo track?
I've heard of Chime's music when he was still called "Dec3mber", we already liked each other's music back then and wanted to make something together. So we basically got in contact over social media.
We wanted to collab for a while and we already started a few ideas over the past years but we never really finished a project till we made "White Magic". Normally when I collab with someone we send ideas back and forth and eventually someone says "yes that one is sick can you send me the files?" From that point on it's trusting the other person on his ideas and on achieving to understand the vibe and the bigger picture of the already existing idea.
It's definitely more of a challenge for me cause you need to give your best to complement each other and not just cancel out the each other.
Aside from your original work you've also created some quality remixes as well. What is the initial draw to a song you choose to remix?
Vocals mainly. I remix things with vocals and use almost only that to start with. First of all, I need the possibility to remix it and also have the feeling that I can stay true to the original but still give it my own twist. Also, I have got to love the main idea. it has to be fun and exciting. Usually, I'm trying to use only whats necessary from the original to make an original remix.
You recently created a tune from scratch while live streaming on Twitch and regularly broadcast yourself making beats. Do you ever feel any pressure while producing music in front of your fans?
Of course. Knowing that every moment people are watching your every move over the internet definitely puts pressure on you. but I'm pretty confident in what I do and it's fun being able to give back to fans by just streaming what I love to do.
Through your Memes & Music show, you've found a unique way to connect with fans and fellow artists. What led you to develop this type of show, and do you have any moments that stick out as special while on stream?
I really liked starting to film and edit myself and make some funny but still kind of educating videos while still not giving being an educational channel. Being able to work with visual media gave me another refreshing input in my life and a way to connect more with people.
Special moments would be when I'm reviewing tunes of fans. It feels very good sometimes to be able to help out and give feedback to younger producers.
The live streams are also teaching experiences for you to impart your skills in the studio to others. Have you ever received feedback from aspiring producers about things that they've learned from you or were inspired by your work?
Yes, actually that's the kind of messages get a lot from young producers. It's very heartwarming to read those messages and it definitely motivates me to keep on even when times are a bit darker than usual. cause even though I would make music just for myself it's very nice to see the impact.
What are some of the biggest challenges you've faced as an artist so far in your career and how did you overcome them?
I think a lot of artists have the need to live out and express the ideas they have in their mind. The biggest challenge for me was to figure out how to get everything sounding like I have it in my head. What always helps is to push yourself repeatedly out of your comfort zone.
"Super Panda 64" is a callback to Nintendo's consoles that dominated the gaming world and you reference many other video games in your work. What are some of your favorite video games to play and why?
The games I grew up with are definitely the one that amazed me the most in my whole life. Playing them now makes me feel nostalgic and the music of those games play a huge role in it.
Some of the favorites that I played in my childhood are the Nintendo Classics like Pokemon, Zelda and the Super Mario Games.
Coming from Zurich, what's the electronic music scene like there and are there any places you'd suggest we visit when in the city?
On the radio here there is not a lot of EDM. The scene is almost nonexistent right now. Some years ago I had some shows here with big artists like Must Die!, Savant, Let's be Friends and more but the parties were always pretty small.
The nightlife here consists of mainly techno and maybe some drum n' bass nights. Zurich West is where most clubs are. so that's definitely a place to visit.
What's in store for fans of Panda Eyes in 2018? Are there any releases or shows that we can keep an ear out for?
Yes to all. my main focus in on creating more music and learning and growing further as an artist. Fans can expect lots of music and a US debut tour.
Finally, where do you stand on the pineapple on pizzas debate?
My grandmother was Italian and I think pineapple on pizza is just silly. Personally, I wouldn't eat it.
---
Connect with Panda Eyes on Social Media:
Facebook | Twitter | SoundCloud | YouTube