Legendary label Ed Banger Records is celebrating their milestone 15th year with the release of a special album that you'll definitely want to listen to!
---
If you've been dancing to the beats of renowned artists like Justice, Mr. Oizo, SebastiAn, and Breakbot over the years, then you should be more than familiar with famed label Ed Banger Records. Since the debut of the imprint, there have been countless hits ranging from "D.A.N.C.E." and "We Are Your Friends" to "I <3 So" and "Baby I'm Yours". Now, in celebration of their 15th anniversary, the label has released a compilation dubbed Ed Banger 15 Ans that shows off these hit tracks in a new way!
Packed to the brim with 27 tracks in total, Ed Banger 15 Ans blends the worlds of dance and classical music together as the Parisian Symphony Orchestre Lamoureux teamed up with the imprint for the release. Using no electronic hardware for their renditions of these beloved tracks, the full orchestra performed this for some lucky attendees back in March of this year and we've been waiting for the full release ever since!
Check out the full performance on YouTube below, grab your copy of Ed Banger 15 Ans on your favorite platform, and soak in this orchestral take on some of dance music's most iconic tracks today!
Watch the full live orchestral performance of Ed Banger 15 Ans on YouTube:
---
Ed Banger 15 Ans – Tracklist:
Breakbot 'Star Tripper / Back For More'
Breakbot 'Fantasy / By Your Side'
Breakbot 'Baby I'm Yours'
Cassius 'I <3 So'
Mr. Oizo 'Intra / Tricycle Express'
Mr. Oizo 'Hand In The Fire'
Busy P 'To Protect And Entertain / Pedrophilia'
Busy P 'Genie'
DJ Mehdi 'Pocket Piano'
DJ Mehdi 'Tragicomehdi / Signatune'
Vladimir Cauchemar 'Aulos'
Uffie 'Pop The Glock / Difficult'
Boston Bun / Borussia / Feadz 'Paris Groove / Kinda Love / Metaman'
SebastiAn 'Motor / Prime / Hudson River'
SebastiAn 'Embody'
SebastiAn 'Tetra'
Krazy Baldhead 'My Soul Is Like A Tree'
Laurent Garnier 'Jacques In The Box'
Mr Flash 'Champions'
Para One / Myd 'Elevation / The Sun'
Justice 'Genesis / Phantom / Phantom Part. II'
Justice 'On'n'On'
Justice 'Safe And Sound'
Justice 'D.A.N.C.E.'
Justice 'Canon / Alakazam ! / Horsepower'
Justice 'Stress'
Justice 'Waters Of Nazareth / We Are Your Friends'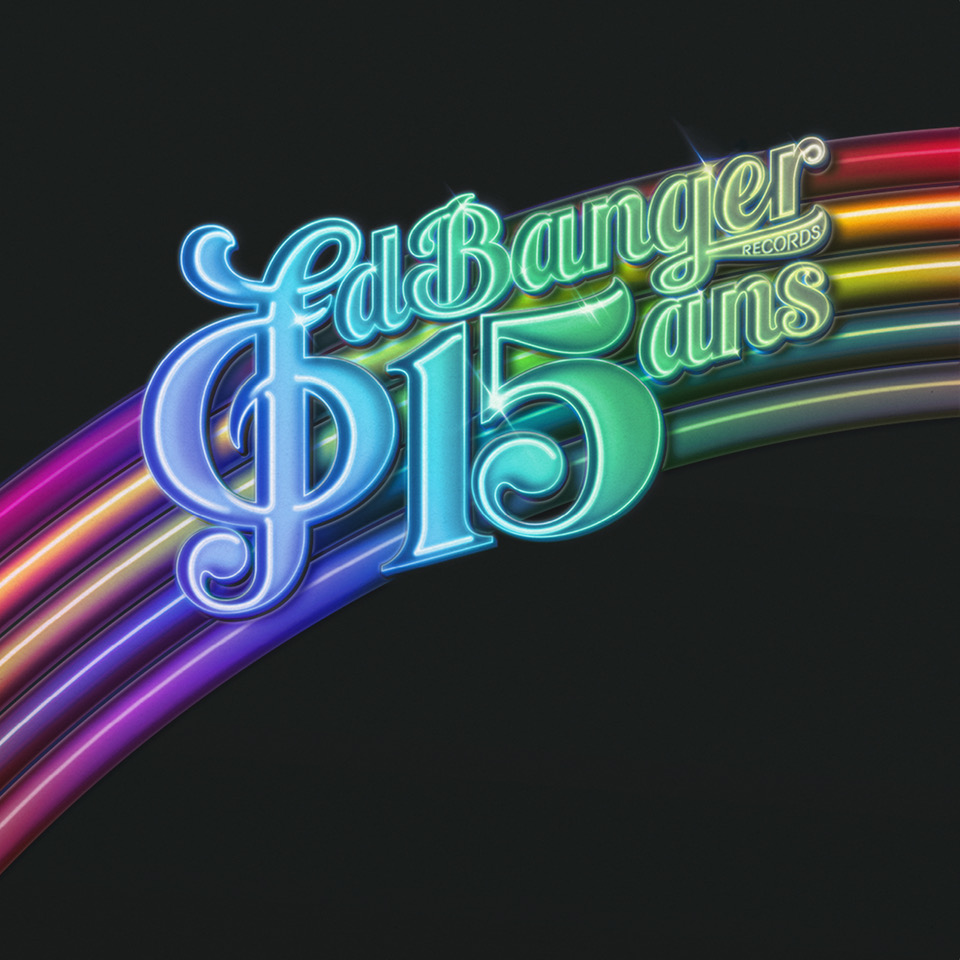 ---
Connect with Ed Banger Records on Social Media:
Website | Facebook | Twitter | Instagram | SoundCloud | YouTube