Get to know Jacob Plant, the mastermind behind the Radio 1's Ibiza Summer Anthem, in this interview!
---
Whether it be making unmatched club bangers or soulful house tracks like his newest single "Amnesia," Jacob Plant is constantly putting out nothing but incredible music. Hailing from the UK, he has soaked up influences from the house scene across the pond while carefully crafting his own captivating house sound that slaps like no other.
Having moved to Los Angeles in 2017 to be in the midst of the electronic music industry, Jacob Plant has made leaps and bounds in his career this past year with some truly spectacular releases. Most recently, he put out "Amnesia," a must-listen groovy piano house track accompanied by the vocals of James Newman.
Not to mention, if anything proves Jacob Plant's musical prowess, it's his track "Only Love" featuring Becky Hill that served as BBC Radio 1's Ibiza Summer Anthem in 2018, perfectly capturing the spirit and good vibes on the island with its feel-good house beat and enchanting vocals.
Clearly, Jacob Plant needs to be on your radar, and if you need any more convincing, just give his latest track a listen. Read on for our full interview and learn why Jacob Plant is about to be one of house music's biggest players!
Check out Jacob Plant – Amnesia (feat. James Newman):
Make sure to check out the Just Kiddin and Majestic remixes of "Amnesia" as well! 
---
Hi Jacob! Thanks for taking the time to chat with us. We love the soulful, dancey house vibe in your new track "Amnesia," released just last month on Skint Records. Can you walk us through your production process with that track?
Thank you! Yeah sure, basically James had written the vocal and I fell in love with it as soon as I heard it. I took it away and made a few versions. One of the versions I have is an 80's Stranger Things style but we thought the best direction would be the piano house version. His voice sounds amazing on it so I wanted to keep the production simple.
You've also produced some rocking club bangers like "Bike Engine" that will get any crowd going. Can we expect more of these club hits in the future or are you focusing more on your more musical side with releases like "Eastside" and "Amnesia"?
Yeah definitely, I come from the club world originally anyway so it is always fun to make those kinds of records. I enjoy making the club records because they are quicker to finish and are more about the production. Making the musical records is harder because you need a good vocal and a good singer. The production is only half the battle when trying to make a big song with vocals!
You've worked with some huge vocalists like Example and Becky Hill. With these collaborations do you usually produce the track with the vibe of the vocalist in mind, or find the perfect vocalist after producing the track?
 With both of those records, I had the instrumental finished before they sang on them. I don't normally think of anyone specifically when making music as you never know who is going to be able to sing on them. Example and Becky were both one of those people who wrote really fast and had a great vocal take straight away. It's so easy when it's like that.
Having moved from your home in the UK to Los Angeles in 2017, how would you say the electronic music scene differs between the UK and the US? Do you vary the style of your sets at all based on where you're playing?
The scenes are different, but at the same time, the genres are still the same, House, Tech House, Techno, EDM etc. I would say the EDM stuff like Dubstep is still big in the US whereas in the UK it is completely dead. I like playing in the US because they are enthusiastic about the music and when they like something, they get really invested. I think my UK set would have more 'UK' sounding house records in it though for sure.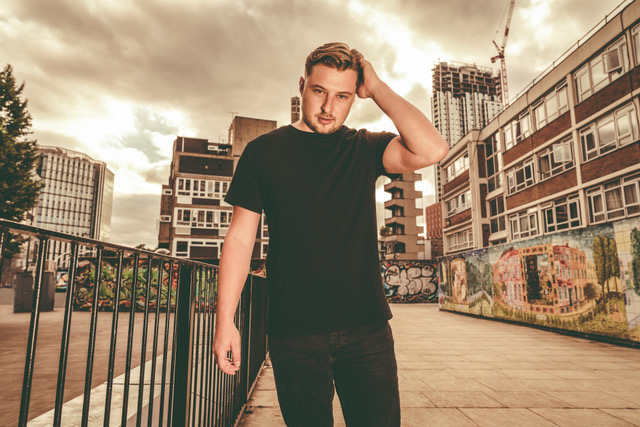 Out of all the places you've traveled, which crowd has been your favorite to play to and why?

 
I think India still sticks with me as the most. The whole trip was insane and surreal, I never thought I would ever go there. They are so welcoming and the festival I played at was absolutely insane. I think there were about 10,000 people just going nuts through the entire set.
Your track with Becky Hill "Only Love" was the BBC Radio 1 Ibiza Anthem this past summer – how did that come about? Did you make the track specifically for that purpose?
 The track was made specifically for BBC Radio 1. They commissioned us to do it, which was awesome. I'm really happy with that song!
Calvin Harris played a big part as a mentor in your musical career; what's the biggest piece of advice that he's given you through the years? 
One of the main things that stuck with me was about sustaining a career. He said you are better to build your career one step at a time than get overnight success. I think he is a great example of that. He was two or three albums deep before he was at the peak of his fame. I also took away something else from that, which is don't be part of the fads, just do your thing and it will pay off eventually.
What's the biggest challenge you've faced in your career thus far, and how did you overcome it?
The main challenge for any musician is the ups and downs. There are great achievements and there are quiet moments. You have to be able to handle yourself in both situations and keep going. It's a mental challenge more than anything. On that subject, if I was to give advice to any musician it would be to find your happiness in something else but your career. Once you do that, you are happy, once you are happy, you can deal with whatever comes your way in your career.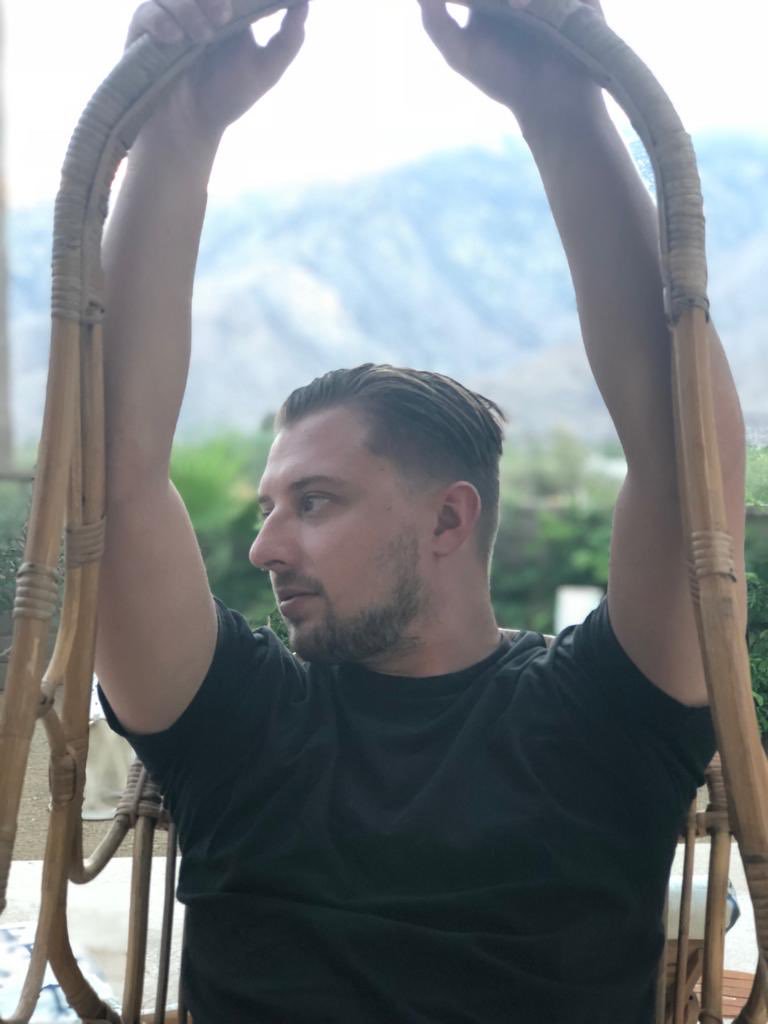 2018 seems to have been a huge year for production for you, releasing hits left and right. What can we look forward to seeing from you in 2019?
New music and new sounds in 2019!
Lastly, what's the best food spot you've discovered in LA?
My favourite food spot is 'Maple Block Meat Co'.
---
Connect with Jacob Plant on Social Media:
Facebook | Twitter | Instagram | SoundCloud