Being a bigger girl in the rave scene can be quite the challenge, but with a little creativity, you can push past the insecurity and shine bright! 
---
Since coming back to the United States from my time served overseas in the military, I struggled with my weight. While in Germany, I could fit into most things without an issue, but once I came back stateside, it all went downhill. I gained 40 pounds within the first three months of being back–I didn't realize how much our food is processed in the States. When I jumped into the rave scene in 2012, it didn't make life easier.
As a rave newbie, I noticed that a lot of ravers were thin and could pull off the cutest rave clothes. I wanted to wear them, but I didn't feel comfortable because of my weight–and I wasn't as confident as I am now. It doesn't help when most of the focus at events is placed on the skinnier ravers, which made me feel like I didn't necessarily belong.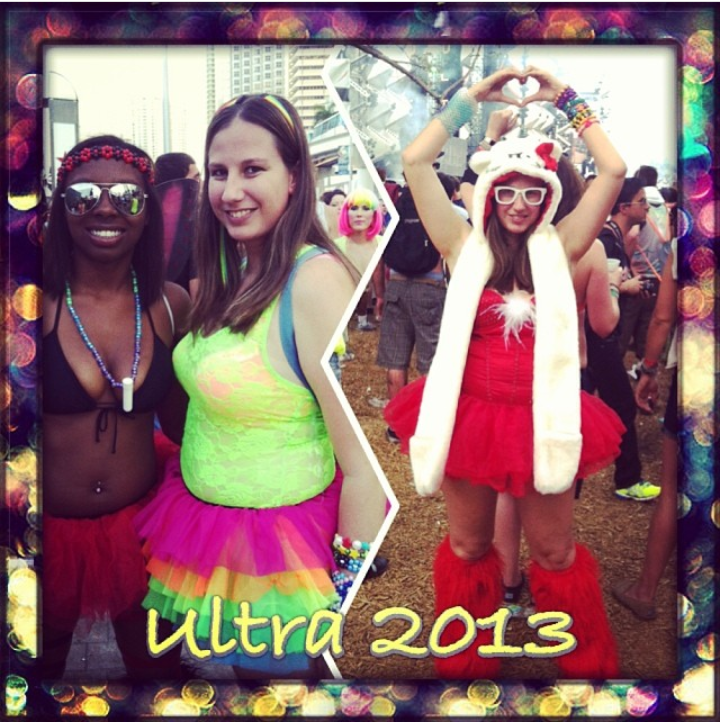 With the proliferation of social media, a lot of Instagram models and accounts have sprung up that use sex appeal to cater to the masses, with many accounts only featuring skinny, scantily-clad ravers. I find the sexualization of the rave scene frustrating. I wish we could go back to the old days where many women wore phat pants and crop tops. But as the scene has evolved, so has the fashion, as it seems to now revolve around a "less is more" attitude.
Because of this, I wanted to figure out how to set myself apart–to be different, and to show that my weight doesn't define who I am. Given the lack of options at many traditional shops, it forced me to think outside the box.
I decided to make my own costumes–to make things you may not find anywhere else. To be unique. When making my own rave costumes, I'm able to make things that allow me to stay comfortable and confident in my own skin. Now don't get me wrong, more power to those that feel comfortable enough to showcase more risky options, but that's not necessarily my cup of tea.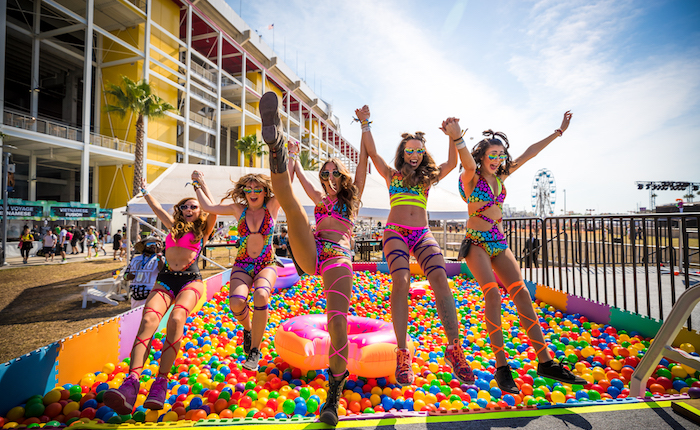 I enjoy being different and branching away from the usual, and I decided to showcase that in my costumes.
With different companies, it was the same look: cookie-cutter and manufactured. Festivals helped me showcase my creativity–especially Insomniac Events, where they encourage you to get creative with your outfits and dress in costume. I didn't want to be like everyone else; I always dare to be different. Of course, I do purchase items from many of the better-known companies out there, but it's typically only to help me create my end vision.
When I go to festivals all decked out, I do get recognized for the effort and have been swarmed by other festival-goers for photos. It's not necessarily a bad thing; in my mind, I'm helping to show others that it doesn't matter your body size or type. As long as you are comfortable in your own skin and radiate positivity and compliment others, it shows. Your vibe attracts your tribe.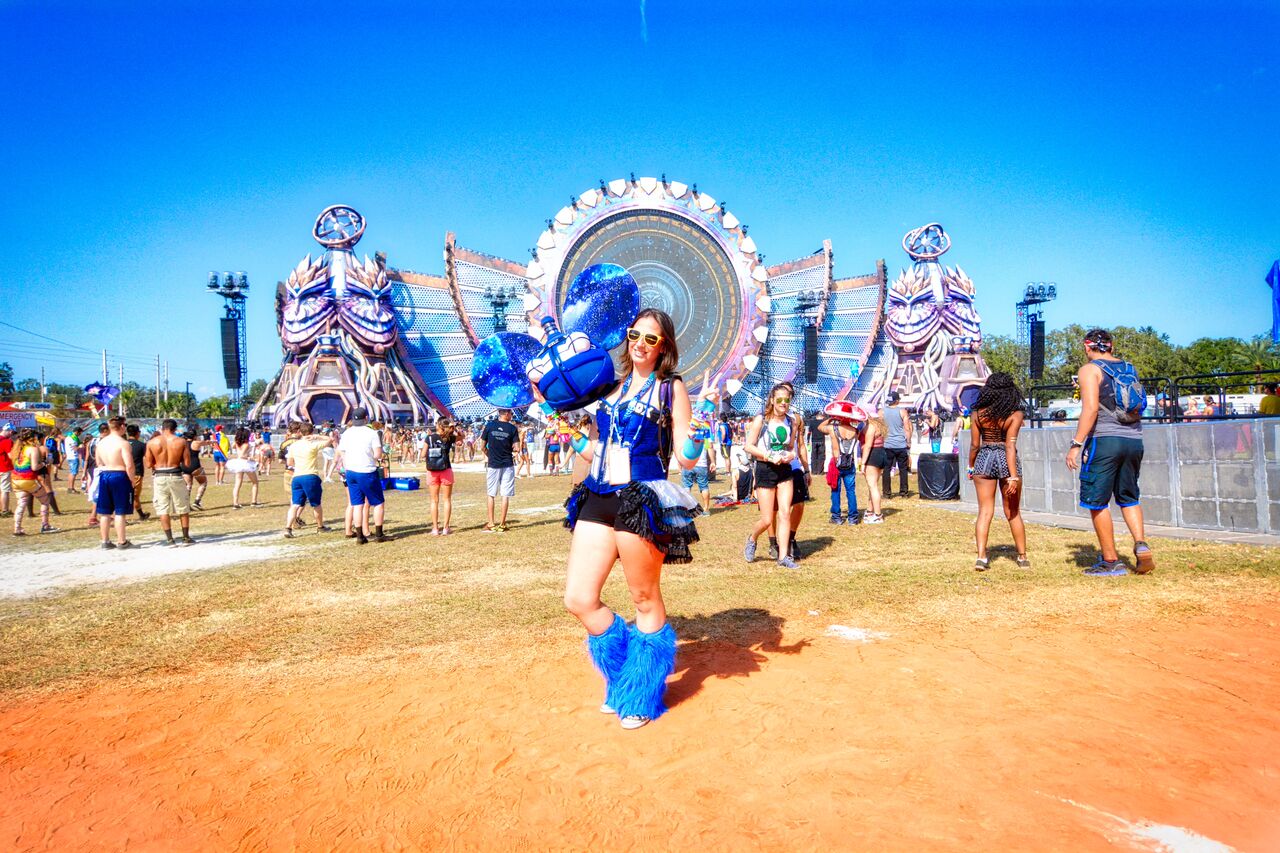 With that in mind, it's time to get your own creative juices flowing! Here are some of my favorite retailers that I feel may help you in your costume quest if you are a plus sized raver.
It's quite challenging to find retailers that provide cute costume pieces for plus-sized girls; however, I have found a few that help to fill this need. Rolita Couture is a small business owned by an amazing woman named Rosa Yanisselli. She is based out of Texas and has worked with brands like iHeartRaves. She projects body positivity and even uses plus-sized models to promote her brand, and has a ton of ready-made options that you can choose from to craft your perfect look.
Speaking of iHeartRaves, seeing the company go from small time to big time after their spotlight on Shark Tank has been great. In the past, I would only buy a few pieces from them because they focused more on smaller ravers, and I wasn't sure how things would fit. However, recently, they announced that they will now be offering sizing up to 2XL, which is amazing! It showcases the fact that iHeartRaves is now embracing the full spectrum of its clientele. I have also started seeing some plus-sized models promote their items, and the iHeartRaves Unicorn Crew has been starting to show diversity in sizes as well, which is quite a step in the right direction.
Etsy is also a great place to support small businesses and still get custom items made to your specific measurements without having to make them yourself. Items on Etsy can span a variety of price points and styles. Just be mindful of the timeframe each business needs to create your costume; some may be able to ship immediately, while some may need a few weeks to craft the pieces and ship them.
Pro-tip: When designing my costumes, one of my go-to's is the corset. Even though it may be uncomfortable at times, it definitely can make your costume look great while smoothing out your lines and boosting your self-esteem at the same time. Purchasing the right corset is definitely important. I tend to buy steel-boned corsets because they last and are able to handle more movement and wear without the possibility of breaking. A little food for thought when you begin to piece together your costume creations!
For those that constantly deal with self-esteem and issues with body image, please know that you are not alone.
Be confident in yourself and project positivity in your worth. I know it is easier said than done, but only you can be happy with yourself. Don't let anyone tell you different. Just remember: people in your life will love you regardless of what shape you are. You should never worry about what others think–only about what you think of yourself.