Jessica shares the moment when music saved her life and introduced her to a community where all are truly welcome.
---
Everyone in our extensive community remembers that one event that solidified their love for the electronic dance music scene. For me, one artist helped create that moment: Kaskade.
My first event was held at my school, Florida International University. Our homecoming was fast approaching, and the homecoming council had booked a big artist in the EDM scene named Kaskade. I honestly had no clue who he was. But, since it was free to students, I figured why not check it out.
I had recently received an honorably discharged from the military and was now dealing with the after effects. Clinically diagnosed with anxiety induced insomnia and depression, I had no proper way to cope. The government literally cut off all the benefits I received for the last eight years. Healthcare, Dental, Housing, you name it.
I was even homeless for a total of four days. Involving myself in coursework and extracurriculars was the best way to keep my mind at bay. With Homecoming fast approaching the school was abuzz for Kaskade.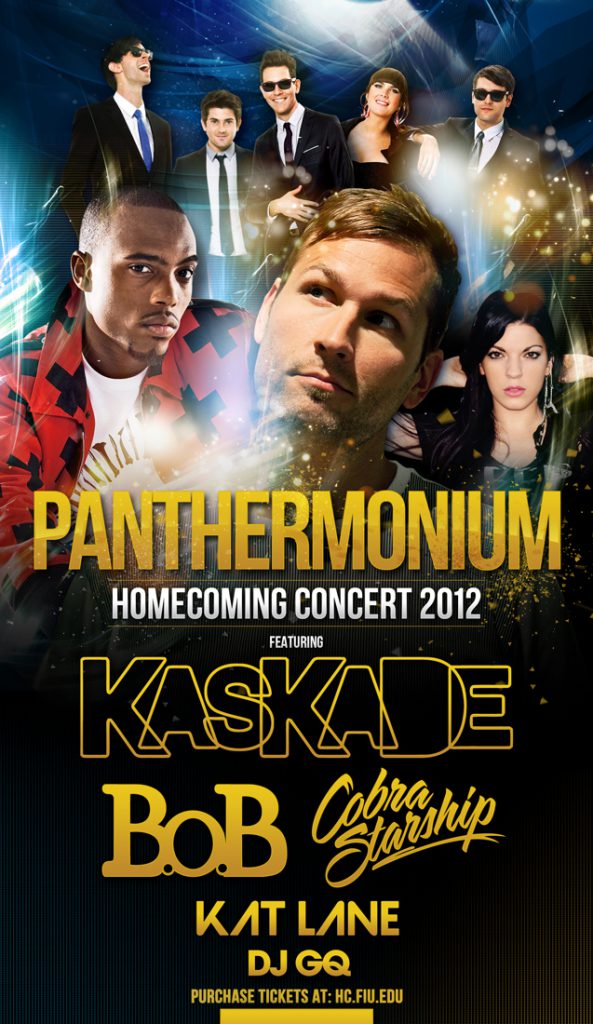 The night of the Panthermonium concert was like any other school event. The opening acts were okay, and all were talented. However, once Kaskade took to the stage, my life changed forever.
I lost myself in the music for the entire night. I began to feel a feeling I had never felt before. The unique and melodic setting that Kaskade brought to the table was stunning. I never knew music could do this. To dance like no one is watching, listening to the music and being high on the melodies…
His music brought me joy and happiness for the first time in my life after leaving the military. I didn't think it was possible. His music saved my life and introduced me to a loving and caring community.
I left my first event with an invigorated drive to experience more of what the community had to offer. In addition, I felt a new feeling of personal strength as I was now confident enough to stop taking the medications that I was taking. My anxiety and depression haven't vanished altogether.
However, I use festivals and the community as my coping mechanism, my group therapy if you will. This family has also shown me that creativity can be a showcase, giving praise to the unique and extraordinary.
As I continue on my journey, I have found myself falling deeper in love as I continue to attend music festivals, all the while meeting amazing artists and celebrities within the EDM industry along the way. However, the one person I haven't been able to meet yet is Kaskade.
At each festival that I attend where Kaskade is performing, I make it a point to catch his set regardless of who else is playing.
I'm always hoping for that one chance to meet this amazing individual who produces such life-changing melodies. His personality always amazes me. Ryan is a down to earth artist with a humble and kind heart. I'll never forget when I heard about what happened during his set at Life In Color Miami in 2014.
Kaskade noticed a young man watching his show from the rails being bullied by other festival goers. He then brought him up to the stage and had him watch his show from the booth on stage. It's small gestures like this which is why I love him.
When I am able to finally meet him, I intend on giving him the very first kandi cuff I ever made as a way to say thank you for showing me this amazing community and helping me through one of my darkest times.
Kaskade helped show me that with both community and the music that speaks to your soul, you can literally get through anything! And regardless of where you come from, All Are Welcome Here. Thanks to Kaskade I have found my forever home with a group of incredible people that I can call my family!