It's happening! Swedish House Mafia is back and more details have surfaced surrounding their official return in 2019!
---
After Swedish House Mafia returned to the dance music scene back in March of this year for Ultra Music Festival's 20th Anniversary, rumors of new music and a 2019 tour have permeated the internet. Teasing their fans with some new merch and mysterious changes to their social media profiles, the trio only added to the fun with comments during interviews that alluded to their upcoming plans. While the blogosphere has been hanging on each and every update, we've been waiting patiently for the countdown clock to hit zero, and today we have more information!
This morning, Axwell, Sebastian Ingrosso, and Steve Angello hosted an official press conference that was streamed live for the world to see. While the entire press conference was conducted entirely in Swedish, many who aren't fluent in the language scrambled to piece together the information. With that translated discussion, we are proud to announce the biggest piece of news that surfaced, that Swedish House Mafia will be returning to the stage on May 4, 2019, at the Tele2 Arena in Stockholm, Sweden.
The news didn't stop there, as more information surfaced surrounding new music as well.
In the press conference, it was made clear that Axwell, Sebastian Ingrosso, and Steve Angello would all be shelving their side projects and solo work to focus all of their efforts on Swedish House Mafia. This means that projects like Axwell /\ Ingrosso and Steve Angello's work beyond HUMAN will be on an indefinite hiatus
When they were asked what the style of their upcoming releases will be, they claimed that it would be 'the music of today' but in the style of SHM. What this could potentially mean is a sound that is more directly related what they played out during Ultra Miami this year than the past, but we'll have to wait and see what is truly in store.
Watch the full Swedish House Mafia press conference on YouTube:
Ticket details for Swedish House Mafia's upcoming performance at Tele2 Arena.
Tickets for Swedish House Mafia's official return begin to go on sale on October 24 and 25 for Tele2 and SAS EuroBonus members for exclusive pre-purchases and pre-orders. Following the presales, a general sale will be available for those who do not qualify that begins on October 27. More details can be found on their official Facebook Event!
Tele2 customers in Sweden will have access to an exclusive pre-purchase, starting October 24 at 9:00 and ending October 25 at 09:00 via presale.tele2.se.
SAS EuroBonus members will have access to an exclusive pre-order starting 25 October at 9:00 and ending October 26 at 09:00 via sasmembersonly.se.
The General Ticket sale begins on Saturday, October 27 at 12pm CEST. For those of us in North America eyeing tickets to catch their return, that's 5am EDT and 2am PDT.
While more dates were not announced alongside this show, it was mentioned that more would be released later, so stay tuned for the latest updates!
Where do you think they'll be taking the stage at in 2019? Are you excited for some new music coming from Swedish House Mafia? Let us know in the comments below!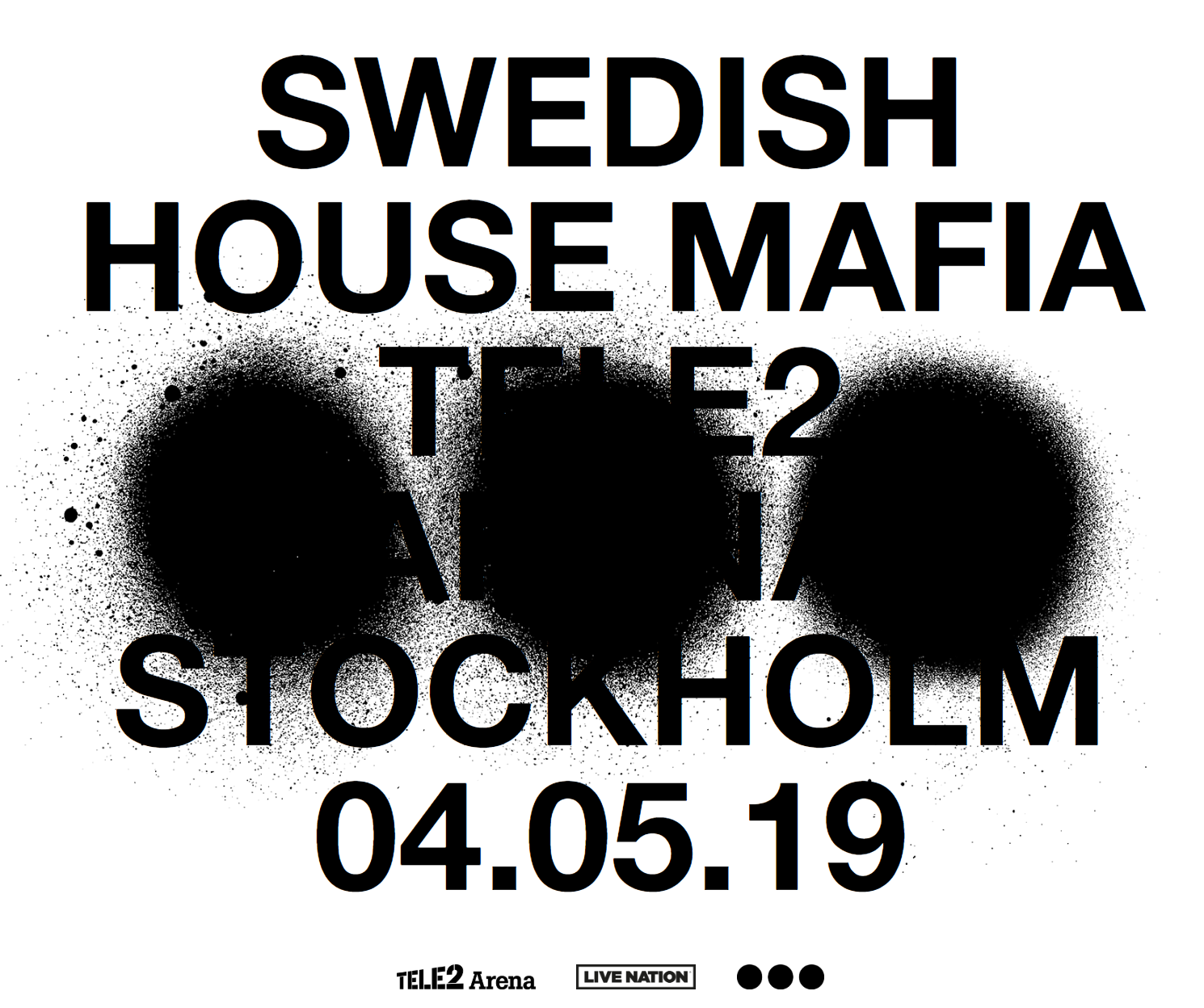 h/t: We Rave You
---
Connect with Swedish House Mafia on Social Media:
Website | Facebook | Twitter | Instagram | SoundCloud | YouTube