It's almost time to get lost in the sights and lights of Suwannee Hulaween, check out a few of the artists you'll find me singing or swaying along to!
---
In just a week, the frenzied rush to get to the Spirit of the Suwannee Music Park will begin; and with it, the revelation of the Southeast's biggest and baddest Halloween festival. Hosted over the weekend of October 26 – 28, Suwannee Hulaween will bring a whole forest with a dazzling array of colors, art installments, and members new and old of the Suwannee family.
The artwork on display at Hulaween is sensational enough to have its own entire festival if it so desired, but the beauty of this festival comes with the combination of art and music together. Trust me though, this year's musical lineup is more than up to snuff. These North Florida woods will truly come alive this year and captivate the minds and hearts of those who enter. Check out these
Curious about last year's edition of Suwannee Hulaween? Check out Christopher's full recap of the festivities in 2017!
Don't forget to check out our Suwannee Hulaween Essentials Guide to get the set times, festival map, and more!
Five More Artists You Shouldn't Miss at Suwannee Hulaween 2018
---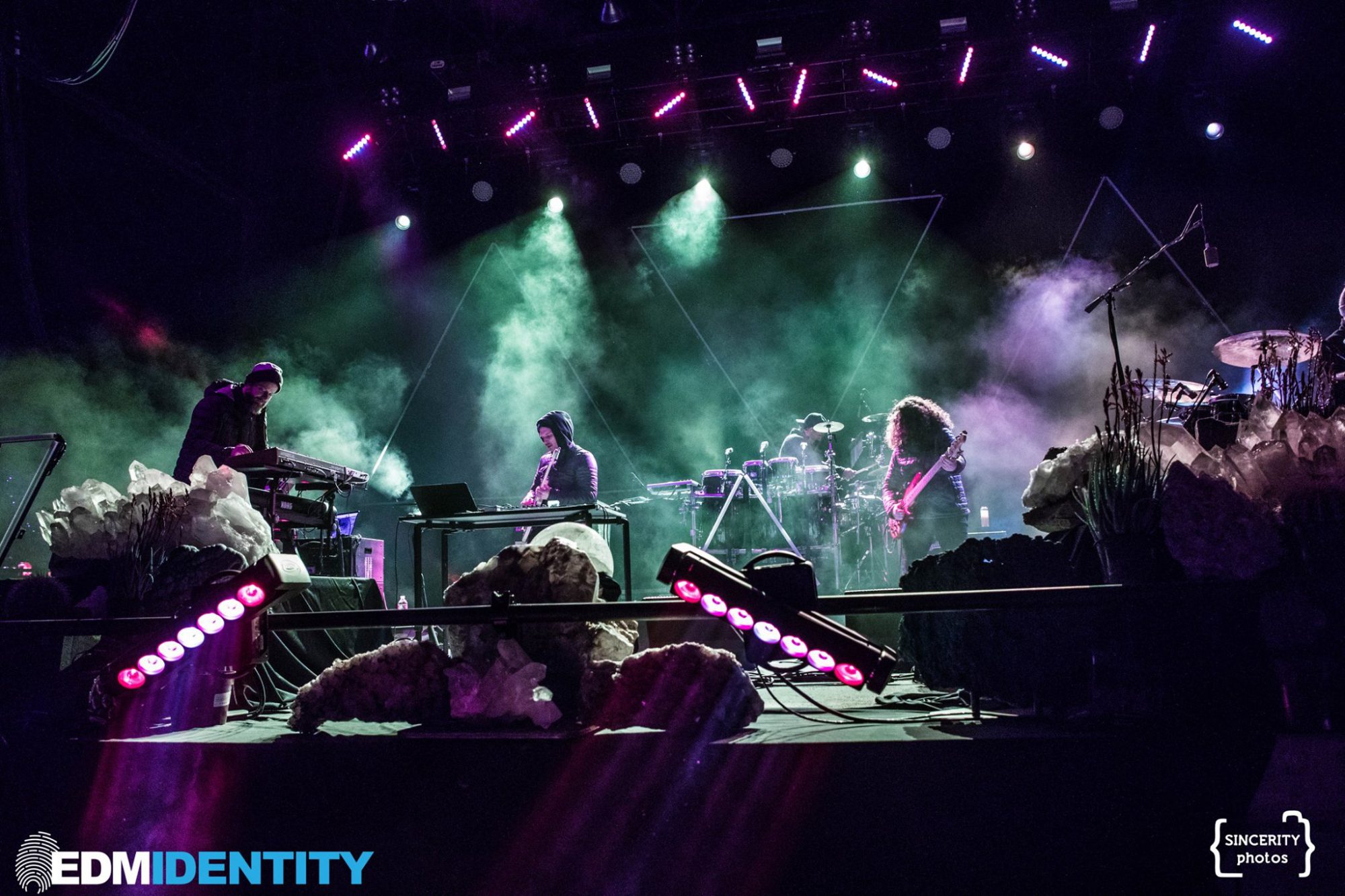 Sound Tribe Sector 9 (STS9)
Facebook | Twitter | SoundCloud
The famed STS9 has been a major name in the industry for over twenty years and actually started out in Georgia, not far from Suwannee Hulaween. An eclectic mix of instrumental jazz, funk, and electronic, STS9 is known for consistently impressing fans with their performances. This year alone they've already hit Red Rocks Amphitheater, Moonrise Festival, Summer Camp Music Fest, and Okeechobee Music and Arts Fest, among many more venues. Having played hundreds of shows and festivals, touring seems to have become second nature to these guys by now, and they're pros at putting on a good show for their loyal fans.
Since their last official album release in 2016 with The Universe Inside, STS9 has also released an exclusive studio album titled Wave Spell in 2017 that seemed well-received by fans who wanted the purified Tribe experience. I'm hoping to hear some samples of this when they return once again to the Suwannee for their next installment at Hulaween.
---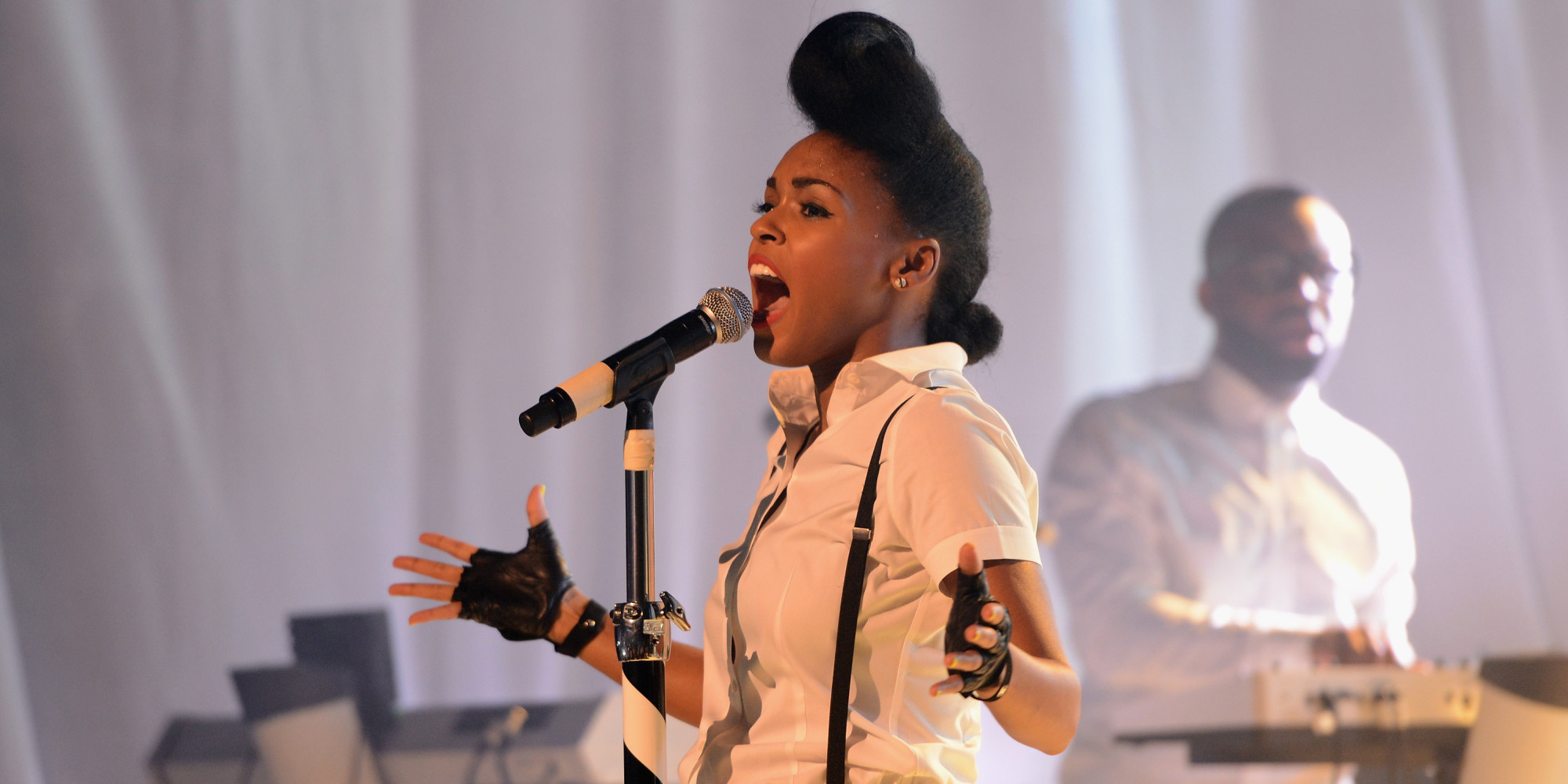 Janelle Monae
Facebook | Twitter | SoundCloud
Perhaps one of the most dynamic and progressive artists of today, Janelle Monae Robinson is a singer-songwriter, actress, and producer who has never been afraid to push the limits and challenge social norms. She started out with the backing of OutKast member, Big Boi, and later signed with Sean Combs, constantly developing and releasing content throughout that time.
Most recently Monae released the album "Dirty Computer", an audacious collection that spells out the hardships she's faced as a pansexual woman of color in the music and acting industries, and how she's overcome them. She continually produces music that targets these situations of discrimination and sheds light on some of the deepest and darkest corners of her experiences, such as in "I Like That", then immediately uplifts listeners again with inspiring hits like "Django Jane".
Janelle Monae is without a doubt one of the most uplifting and empowering artists I've encountered, and there's no doubt in my mind that her set at the Spirit of the Suwannee will convince everyone else of her worthiness of their time and attention as well.
---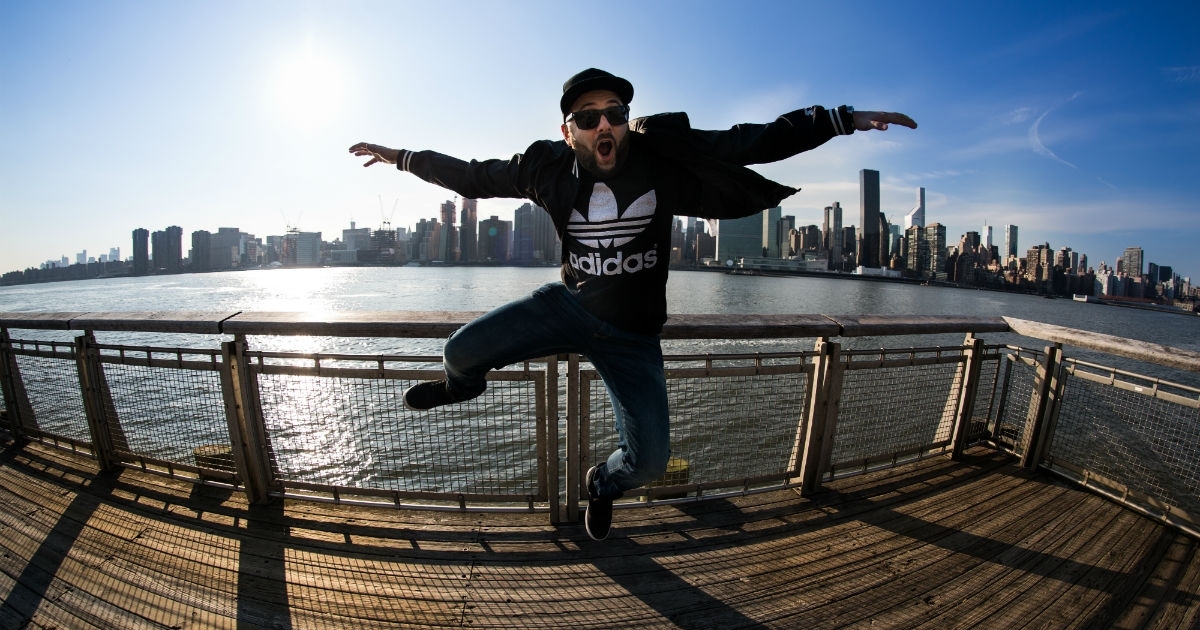 Gramatik
Facebook | Twitter | SoundCloud
Gramatik is a Slovenian artist whose style incorporates electronica with aspects of hip hop and dubstep with a more smooth and rounded sound. He started out signed to the Pretty Lights Music record label up until 2013 when he decided to form his own independent imprint dubbed Lowtemp because he wanted to release music that was "cool". This enabled Gramatik to have more independence and freedom over his musical creativity.
Since then, he's been tearing up shows and blowing away crowds at the North Coast Music Festival in Chicago, Paradiso in Washington, and a mesmerizing three-hour set at the famous Red Rocks in Colorado that was incredibly well-received. If that performance is anything to go off of, Gramatik should be an epic performance at Hulaween.
---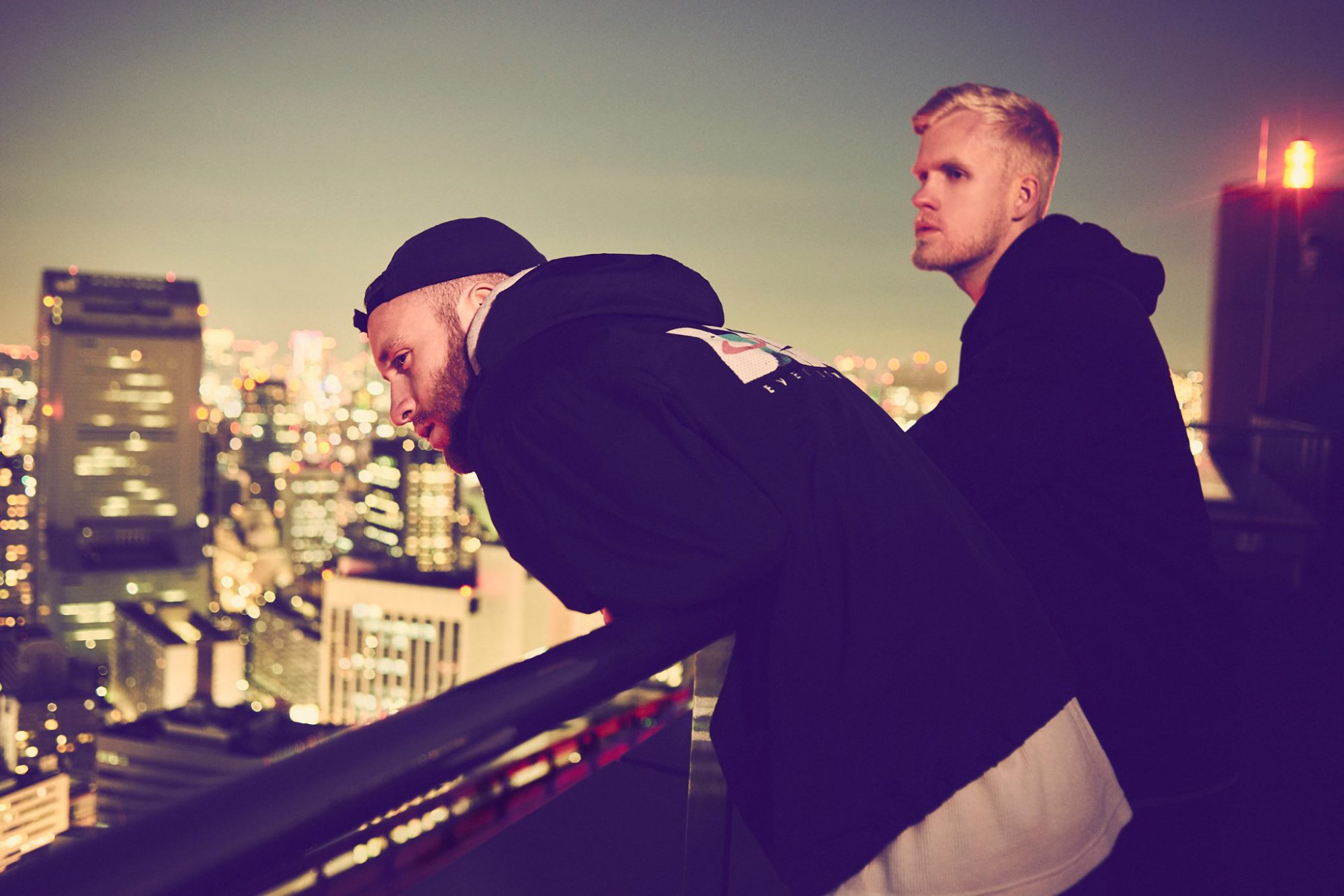 Snakehips
Facebook | Twitter | SoundCloud
This duo has been a top pick for me for the last couple of years with their electronic and R&B style. They started out doing mostly remixes of artists like The Weeknd, Khalid, and Banks, until gaining some traction and then began releasing their own singles around five years ago. Several of these singles feature a variety of other popular artists such as Tinashe, Chance the Rapper ("All My Friends"), MØ ("Don't Leave"), and Joey Bada$$ ("Either Way").
Featured below is the U.K. natives' biggest hit, "All My Friends" that earned them notoriety and topped charts in several countries like Australia and the United Kingdom. These two have had a busy but successful year, hitting big festivals like Bonnaroo in June and Coachella in April and are coming out of an Australian tour to visit Spirit Lake.
Continuing to indulge in remixing some recent tracks like Sam Smith's "Too Good at Goodbyes", they haven't completely changed their ways, and we're likely to hear some familiar tracks complete with their personal tone. Staying true to form, I believe Snakehips is going to put on an engaging and just plain fun set at the Suwanee next week.
---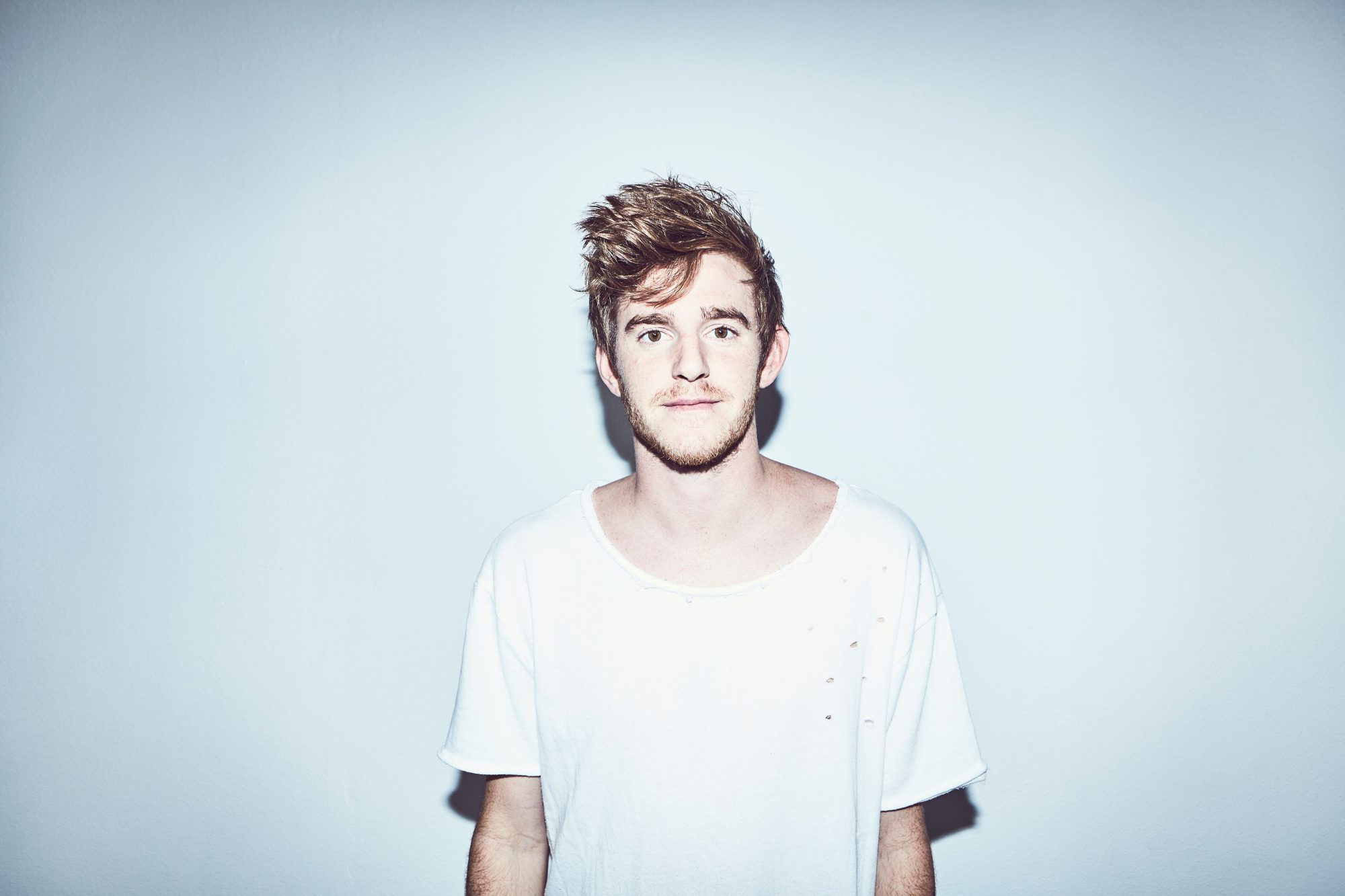 NGHTMRE
Facebook | Twitter | Soundcloud
Tyler Marenyi, better known as NGHTMRE, is a relatively young artist, having only really come into the spotlight about three years ago; but in that short time, he's done an impeccable job at making a name for himself and establishing his brand at the forefront of the electronic music industry. This establishment came largely from his working with well-known collaborators, such as Skrillex, Dillon Francis, Wiz Khalifa, Flux Pavilion, and a personal favorite, Zeds Dead.
For the last two years, he's been touring all over with SLANDER on the "Gud Vibrations" tour that expanded globally, along with plenty of festival sets, and the renowned "NGHTMRE Before Xmas" show as well. Throughout all of this, he just continues to gain acclaim and popularity wherever he goes, and his sets are guaranteed to be an epic and energizing experience.
---
Connect with Suwannee Hulaween on Social Media: