Are you getting ready for HARD Day Of The Dead 2018? Check out these top artists you shouldn't miss on this year's lineup!
---
As Halloween creeps up on us faster than Michael Myers on Jamie Lee Curtis, we can't help but look forward to its sister holiday – Día de Los Muertos. Although traditionally observed throughout Mexico, this year HARD Events is helping us celebrate here in the states, with HARD Day of the Dead on Saturday, November 3!
After ghosting us after its 2015 edition, one of our favorite fall fests will finally be resurrected this year at its one of its original stomping grounds – the LA State Historic Park. While the event may only be one day this time around and the lineup may be smaller than what we're used to, it's stacked with powerhouse artists that you're not going to want to miss.
Of course, the top-billed artists are sure to impress, but there are also some hidden gems in this year's lineup that are house music lover's dream. To make sure you don't miss out, I've compiled my top four artists for you to catch at this year's event. Because finding that perfect costume is enough to worry about as it is, right?
Haven't snagged your tickets yet? It's not too late! You can purchase GA or VIP passes through the dayofthedead.hardfest.com/tickets. But don't wait too long – prices will increase as it gets closer to the event date.
Sydney's HARD Day Of The Dead 2018 Top Picks
---

Lee Foss B2B Felix Da Housecat
Lee Foss: Facebook | Twitter | SoundCloud
Felix Da Housecat: Facebook | Twitter | SoundCloud
If you're at all a house or techno fan, odds are you already know to have these two on your radar, and for good reason. It's not every day that you get to see two of the greatest house legends take the stage together, so DOTD attendees are in for a treat with this b2b set that will surely be epic.
Lee Foss has been called "one of the most talented new forces in house music today" and has taken the modern electro scene by storm in recent years, making waves in the charts as both Lee Foss and his deep house group Hot Natured. Oh, and did we also mention he runs the label Hot Creations with Jamie Jones too?
Felix Da Housecat is one of the grand daddy's of house and launched his own record label Founders of Filth last year. His expansive career has taken him all over the globe, playing major festivals like Coachella and Tomorrowland, and even landed him two Grammy nominations on the way.
---

Justice
When you get a chance to see Justice perform live, you go. Period. After having my heart ripped out of my chest at age 16 when my cousins apologetically explained to me that they had work in the morning, meaning we'd have to miss their closing Lollapalooza set to beat traffic, I was finally redeemed last summer when I got to see them at Panorama NYC.
This French duo have been kings of electronic music since dropping their debut album which was critically acclaimed for its nu-disco and rock-infused bangers like "D.A.N.C.E." and "Genesis". They've kept the funk alive ever since, drawing influences from French house, rock, disco, and even indie music. Justice most recently released their remix album Woman Worldwide, which is a studio version of their live tour and a great taste of what you'll hear while catching their set.
This set will also be the last of their touring live show, so don't miss it at HARD Day of the Dead next month!
---

Jack Beats
Facebook | Twitter | SoundCloud
Hailing from London, this DJ duo is a house music lover's dream-come-true with their wobbly basslines and bouncy beats that have just the right amount of edge to them. After meeting back in the late 90's/2000s playing the turntable circuit, the two eventually joined forces to form what would become Jack Beats and have since gone on to tour around the world and work with major artists like Dillon Francis and Diplo.
Over the year's they've released on plenty of labels including OWSLA, Insomniac Records, and Night Bass, bringing their signature sound to speakers all over the world. Jack Beats is known for blending genres and creating memorable sets, so if you get the chance to catch them don't sleep on their set at DOTD!
---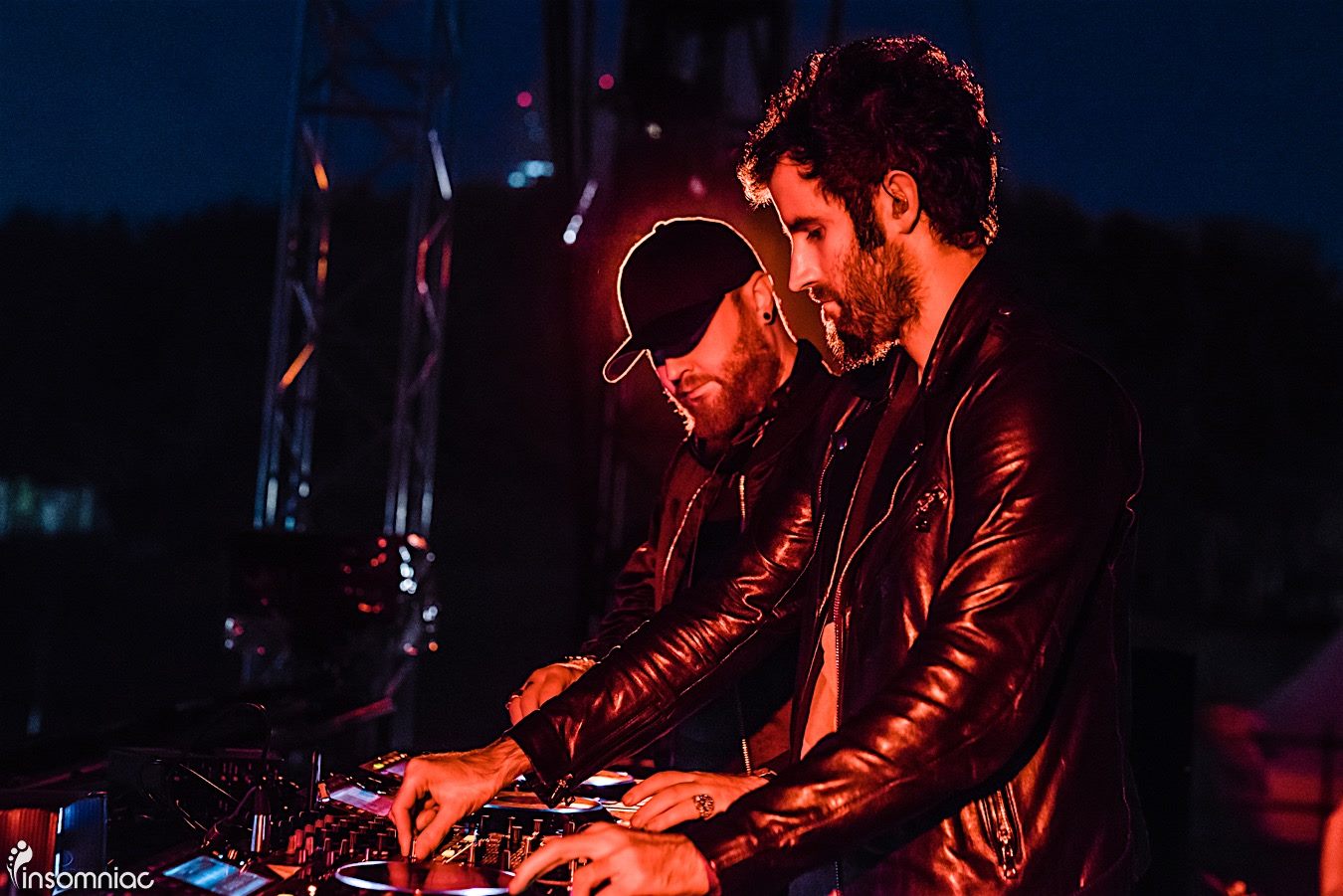 Knife Party
Facebook | Twitter | SoundCloud
Another one of my personal all-time favorites, Knife Party is no stranger to Day Of The Dead, having headlined the festival back in 2014. I've followed these two closely ever since I first heard "Internet Friends" back in 2012 and make an effort to see them live whenever I get the chance. This Australian duo is sure to help put the hard in HARDfest, with their characteristically aggressive bass-fueled, electro stylings that never fail to get the crowd rowdy.
Knife Party's darker sound is perfect for this occasion and I can't wait to see what they have in store for this set. Although they're one of the better-known groups on the lineup, they're a must-see for many due to their hard-hitting drops that are ideal for getting down to.
---
Connect with HARD Events on Social Media:
Website | Facebook | Twitter | Instagram | SoundCloud