Panorama NYC returned for its second year July 28 – 30 for a weekend filled with Frank Ocean, unreal vibes, and frosé.
---
The first thing I notice immediately after exiting the X80 Express Bus is how hot it is. The second thing I notice is the massive line of people snaking from what seems like miles away at what I can only assume to be the entrance to the festival. My fellow Panorama NYC-goers join me in the mass exodus off of the bus as we all shuffle closer towards our shared goal of finally getting into the festival.
On their website, Panorama NYC boasted that for the small price of $6.50, the bus would drop us right off at the festival entrance. Unfortunately, said entrance still seemed to be a 40-minute wait in line away. Squinting, I begin to make out a sign that reads "VIP Entrance" from where the mass of people originates. My mood instantly changes and remembering that I myself have VIP,  I begin picturing myself lounging in the grass of the festival grounds, catching the end of HONNE while sipping on a Shocktop.
And then, reality hits. I look over at my friend. My eyes trace over her perfectly styled waves, past her lace bodysuit that would make Kendall Jenner keel over with jealousy, until finally landing on the GA band cinched around her wrist. Our eyes meet and she gives me a smile meant to remind me of all the times she's been there for me – through holding my hair on my 21st to coming with me on all the random errands that I couldn't possibly have braved alone. I release a breath of air and all my hopes and dreams of skipping the line along with it… Whatever. I only know like two HONNE songs anyway.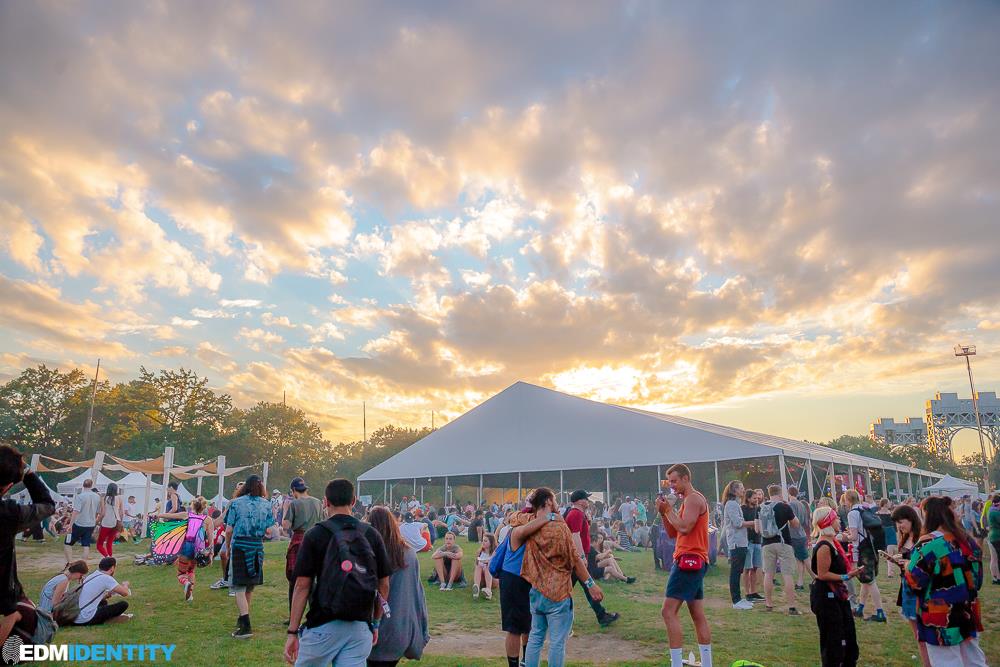 Okay, perhaps immediately delving into the lengthy entry lines was unfair of me. For being only two years old after this past weekend, Panorama's execution and organization blew me away.
It's common for a music festival to take a few years before fully getting into the swing of things. Working out all the kinks that come along with putting on a massive event such as a 3-day festival takes time and I expected some minor hiccups to occur throughout the weekend. What Panorama lacks in age and experience, however, they make up for in just about everything else. Dancefloor breakdown aside (Isaiah Rashad fans got a little too rowdy for the Parlor to withstand), I think it's safe to say that Goldenvoice has pulled off yet another successful festival.
If you weren't able to make the trek to the East Coast for Panorama NYC, don't worry. Here's everything you missed from this year's second try at proving to Governor's Ball that they're not the only players in NYC's music festival game anymore.
I was impressed by how non-low budget and actually all around boujee everything was.
If a festival in only its second year conjures up mental images of cheaply made signs and unimpressive stage setups for you, re-conjure. Not only were there so many supermodels in attendance that we had to double-check to absolutely make sure that no, we were not at Coachella, Panorama NYC boasted impressive sponsors, many of which were clearly represented throughout the festival. Some of them may have been represented too clearly (yes, giant AMEX holders-only lounge we're looking at you) and some of them may not have been represented clearly enough (a.k.a. why did it take me until Sunday to stumble upon the massive Macy's ball pit and Sephora beauty tent??).
Speaking of sponsors, perhaps Panorama's most talked-about partnership was their return sponsor, HP. If you could withstand the line, META's art-meets-tech-meets-music attraction featured six art installations and a 360-degree virtual reality theater that immersed festival-goers in an interactive, multi-media experience that may or may not have had intergalactic themes lurking throughout. Regardless, THE LAB was cool enough that I went twice, even though the eerie, robed employees gave me the absolute creeps.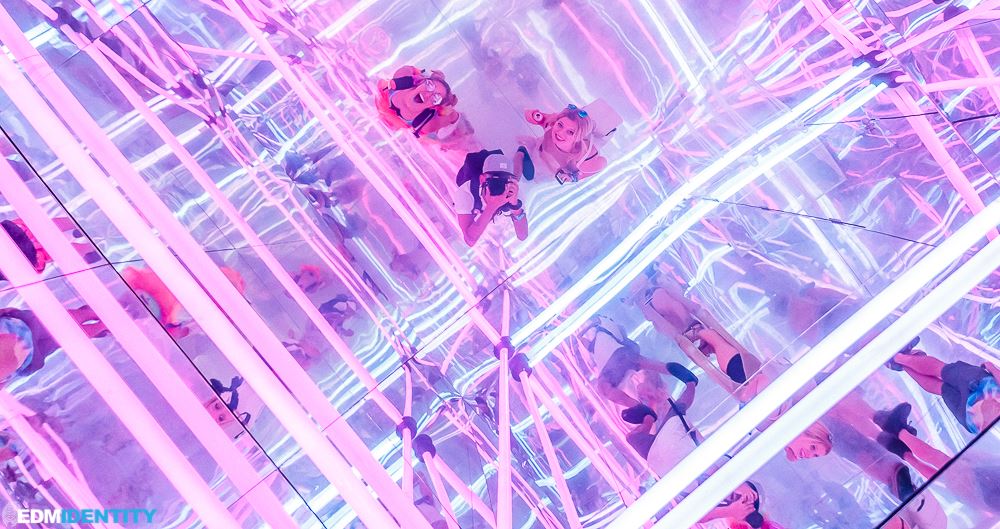 The lineup was filled with a variety of talented musicians, not just ones selected to sell more tickets.
With such pressure on festivals to put on extravagant, well-organized events without bankrupting themselves, it's easy for them to compile lineups filled with mainstream favorites guaranteed to attract bigger crowds. Something I commend Panorama for, however, is their reluctance to do so and their inclusion of such a broad array of artists.
By no means are Frank Ocean, Tyler The Creator, or Matoma examples of these, for in order to be successful, Panorama has to include bigger names too. And after all, they are everyone's favorites for a reason. But I think it's important to note how many artists were on this year's lineup that aren't always on every other festival's. Plus, I discovered a love for Nine Inch Nails buried deep inside myself that I perhaps would have never realized before.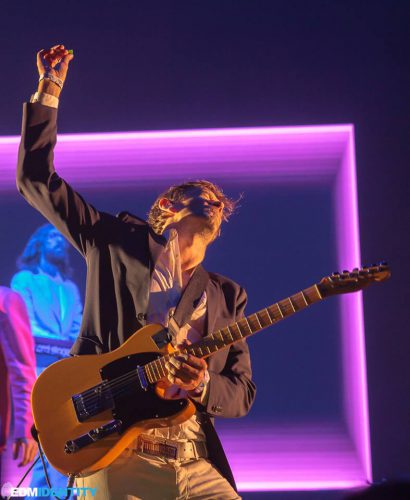 And some more of the best moments of the weekend…
When I realized there truly is no limit to how long people will wait in line for a t-shirt with Frank Ocean's name on it. Seriously, the line for his pop-up shop on Friday was longer than all the bathroom lines combined.
Speaking of bathrooms, when there were plenty of them, along with the better, elevated kind with running water and real doors. And they weren't just in VIP either!
When Justice blew out the speakers, giving the crowd a good ten minutes before they started working again to just reflect upon how utterly amazing they are. Shoutout to Justice for actually saying "Hey" to the audience after they finished playing and for being so French that we can't even blame them for chain-smoking throughout their entire performance.
When Breakbot's set was canceled and then rescheduled and they transformed the Parlor into one giant disco party. The bass was so loud, we had to run and grab some ear plugs in the middle of it.
When Solange reminded us all (again) that Beyoncé isn't the only superstar in the family. Seriously, who looks that good in red monochrome???
And one last thank you Panorama, for: allocating plenty of space in-between stages so the noise from each one didn't bleed into one another, reminding us how absolutely ripped Tyler is (or bringing it to our undivided attention,) making VIP actually worth the extra money by providing pass holders with up-close stage viewing areas, allowing us to walk around with alcohol instead of confining us to a fenced-off patch of grass made to seem classy by dubbing it a "Beer Garden," bringing Desiigner out with Mura Masa, and finally, for gracing us with Frank Ocean's presence after we were beginning to lose all hope of ever being able to see him perform live again.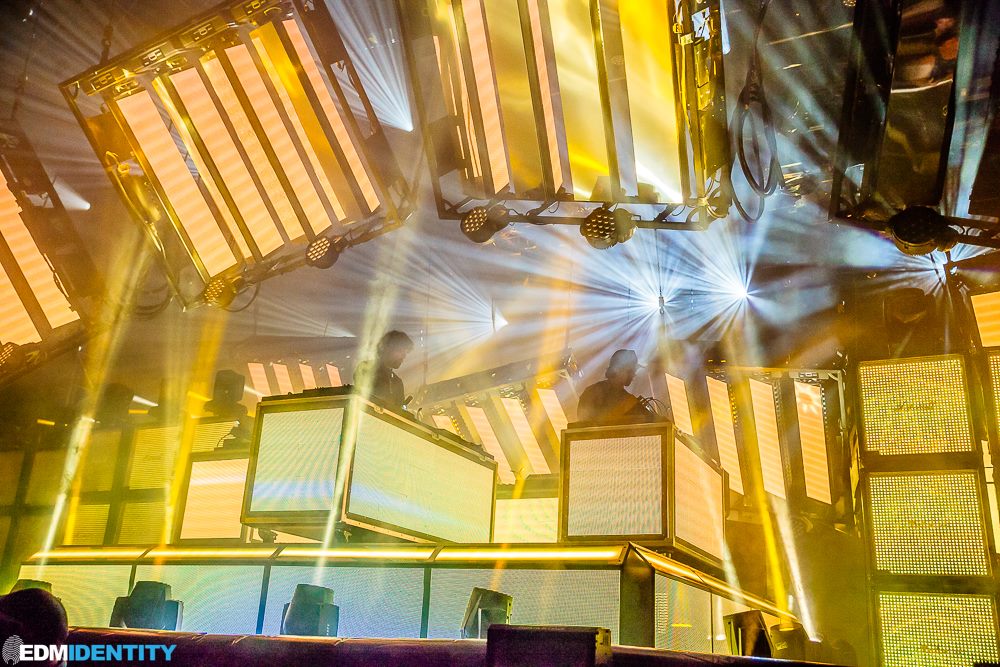 I do have some suggestions to make Panorama NYC better next year.
Please Panorama, feature fewer attractions and more entrances and stages. Although cool, I'm unsure that a music festival needs an entire section on their website entirely devoted to attractions. For many, the lines to experience the installations such as THE LAB were too long and so they were never even able to be enjoyed anyway.
In order for Panorama to continue growing and flourishing, you're going to need more than three stages, preferably all outdoor so as not to limit the number of people able to see artists they paid to see (ahem, the Parlor). Also, a more organized entrance with more scanners to reduce wait times while entering the festival wouldn't hurt.
So does this mean Panorama NYC is the East Coast Coachella now?
Not yet. I'd still say Panorama has a long way to go before they can confidently compare themselves to what many consider to be the reigning champ of music festivals. That being said, even though NYC's only major music festival has been Governor's Ball up until last year, Panorama has already managed to establish itself within the festival circuit. By integrating technology, fashion, food, and of course music, Panorama NYC's sophomore year left me blistered, broke, and above all, eager to return to Randall's Island to see what this up and comer has in store for next year. Watch out Gov Ball, there's a new festival in town.
---
Follow Panorama NYC on Social Media: