The relentless onslaught of i_o music continues with his brand new FATAL ERROR EP, out now on mau5trap.
---
At the beginning of this year, we said that i_o was going to be an artist to watch, but we had no idea just how prolific this incredible artist would turn out to be throughout all of 2018. After spending this season releasing one exceptional tune after another, i_o is back on mau5trap with the FATAL ERROR EP, featuring three tracks of pulse-pounding house and techno that bring us to the deepest depths and soar across the highest melodic highs.
Stream i_o – FATAL ERROR EP on Spotify:
Purchase or stream the FATAL ERROR EP via your favorite platform today!
The EP begins with "Something," a gritty, driving banger that would feel at home in both the deep recesses of the darkest warehouse party and onstage at any festival. The first half of the tune packs a serious punch with a merciless bassline and a modulated, hypnotic vocal line. At roughly the midpoint, we get an interlude that could be ripped straight from a deadmau5 track – cascading, minor-key synths that ripple and wave before slowly fading into the background to make way for the final act, which is just as powerful and dominant as the first.
The second track on FATAL ERROR, "permissions (Believe)," kicks it down a notch. Stripped bare at the beginning, the track gradually builds with the addition of one unconventional sound effect after another until it settles into an understated progressive vibe that perfectly underscores a surprisingly uplifting message: "Believe me – better things are coming your way."
"Warehouse Only" lives up to its name, starting out super minimal before welcoming a booming, reverberating bassline. i_o drives up the intensity until the track settles into a slamming techno groove. Much like "Something," we're treated to a beautiful, shimmering interlude, skipping and sparkling for only the barest few moments before bringing us right back to the warehouse from whence we came.
In just three tracks, i_o has managed to create an EP that is more than the sum of its parts; with three dramatically different soundscapes that share a common feel and theme, his FATAL ERROR EP is a perfect example of what an EP actually should be. Give the tracks a listen, and keep your eyes on i_o – you won't be disappointed.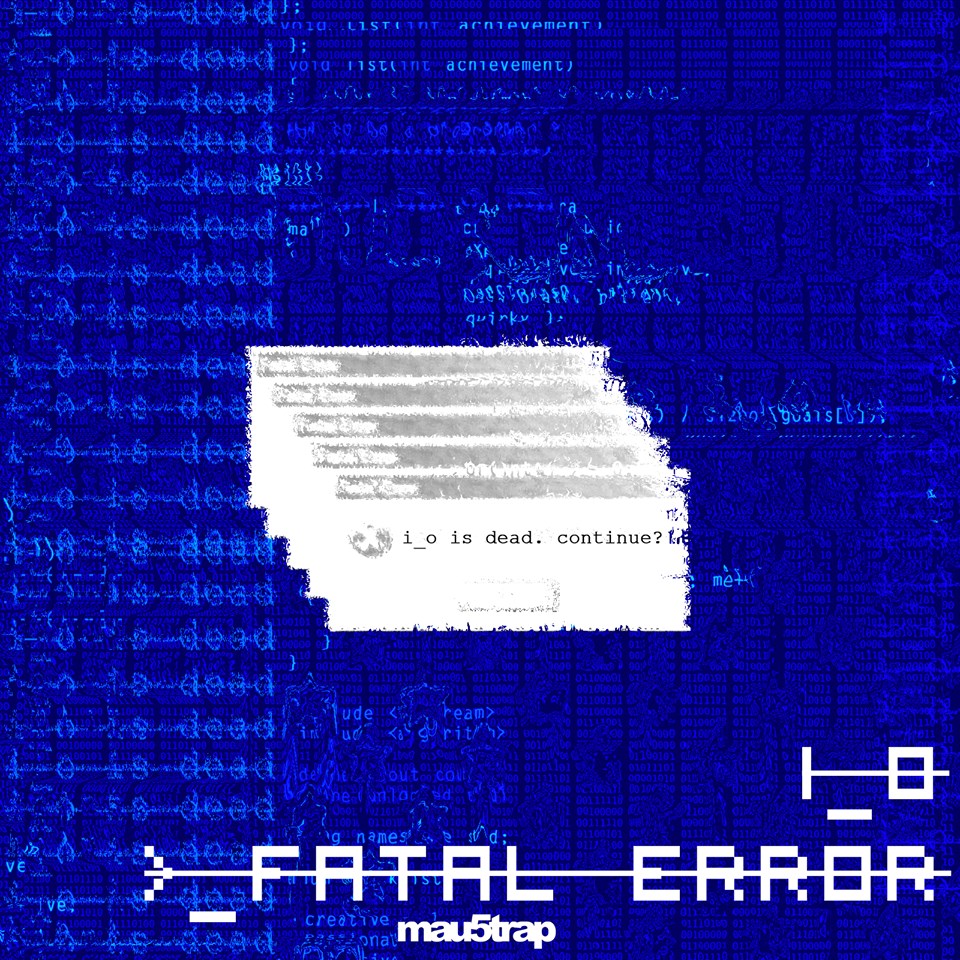 ---
Connect with i_o on Social Media:
Facebook | Twitter | Instagram | SoundCloud