The Godfather of Hard Trap, SAYMYNAME sat down and talked with us about his early career, upcoming collaborations, and more at HARD Summer 2018!
---
A Los Angeles native, Dayvid Sherman, better known as SAYMYNAME, grew up surrounded by music. His father's hobby was being a DJ and included a variety of musical genres including hip hop. Although he graduated from Chapman University with a degree in PR and Advertising he never strayed too far from his musical roots. In 2013 he won Insomniac Event's Discovery Project contest and was eventually signed to AM ONLY.
As he towers above the decks at 6'4″ his presence and ability to read the crowd is what really builds the hype. However, it is his unique sound and versatility that really sets him apart. Moreover, while a majority of his music is hard trap that doesn't stop him from creating pieces out outside of that. His latest track, "The Most" feat. Karra, really showcases the variety of music he is able to produce.
We were able to catch up with SAYMYNAME the day after his set at Hard Summer to gain a little more insight into who he is. From the origin of his moniker to his experience in collaborations, keep reading for our full interview!
Relive SAYMYNAME at Hard Summer 2018:
---
Your set here at Hard Summer was incredible! What were your thoughts on the energy and the crowd?
The energy was definitely double compared to last year. Last year was insane but this year I just really felt like the fans brought it even harder and they kept the spirit alive, I could feel it from the stage.
Yes, we were watching from the very back by the water feature and we all thought it was so lit… and the proposal was crazy!
That was the icing on the cake. That was a beautiful moment.
Being The Godfather of Hard Trap, can you tell us about your earliest influences?
My earliest influences, specifically for Hard Trap… I'd say Headhunterz, Showtek, Carnage, and Floss.
How did you decide upon your DJ moniker? What inspires the SAYMYNAME?
It was super random. I was thinking about a name so I kept asking myself, "what's my name?" And I was like, "oh, that would be kind of like a weird cool name, 'what's my name?'" Just the phrase, and from that I was like, "say my name" and then I was like, "oh, wait, stop." So it went from "what's my name" to actually "say my name." It's super random, just like, juggling names and thoughts about it.
And then your upcoming tour: What's My Name? 
Yeah, and it all came full circle.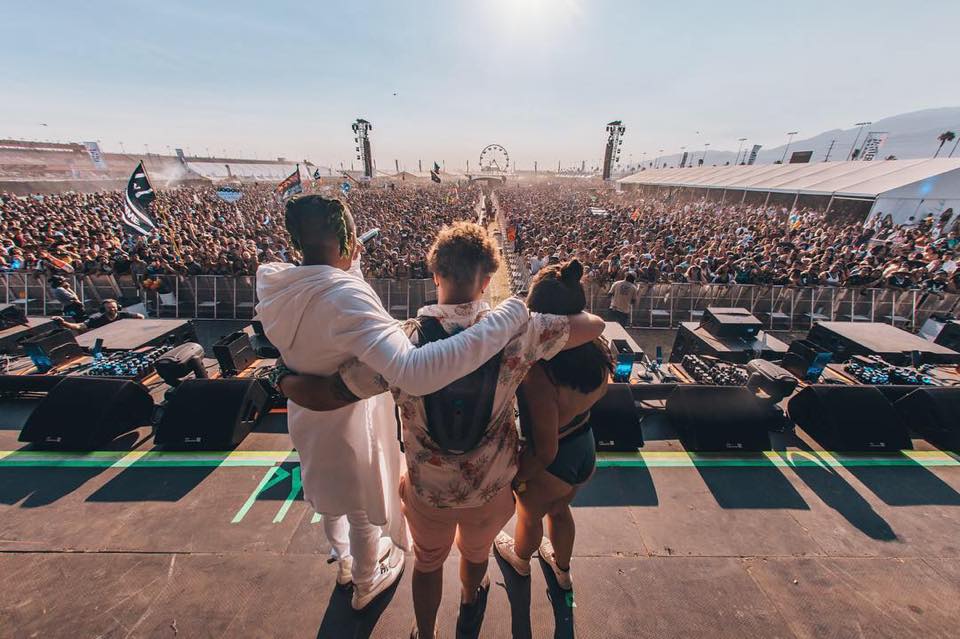 You collabed with both Slander and Afrojack, what is it like to work with those artists and do you have any exciting collabs coming up in the future that you can tell us about?
So for Afrojack, for me, that meant a lot to work with him because even before I did trap and hardstyle I was doing Dutch House, house music, and big room. So he was one of my biggest influences in 2010 and still is now.
For Slander, that was special too because we are really good friends. They're some of my best friends in the scene so it was cool to actually sit there and work with people I already know I vibe with.
So each collab has its own special… their unique characteristics, I can't just say "oh it's cool, it's dope." I have The Chainsmokers collab coming up, which, that's another one that I'm excited for, they've supported me a ton. 4B that's coming up next, pretty soon actually. I'm excited for that one as well.
Yesterday and today have been very hot days here at Hard Summer. Do you have any tips that you can share on how you stay cool in the heat?
I'm saying this as I'm wearing a long sleeve, black shirt. First things first, stay hydrated and for me, because I wear a cloak on stage and the docs, so my outfit is always going to be hot whether I'm playing in Miami or LA, so the way I deal with it is just mentally don't think about it. It's tough, you gotta tell yourself, "it's not that hot."
As the music industry continues to move faster and more from a production standpoint, have you felt increased pressure to drop releases at a faster rate, or do you just go at your own pace?
There was a time when I was dropping remixes and trying to drop them every week. They were all bootleg, not official remixes and I definitely did feel the pressure a couple of years back but now I'm at a point where I like the pacing of not trying to force tracks or records out. You know it's not a rat race, it's not a sprint, it's a marathon.
You can't rush art.
Yeah, you can't rush art.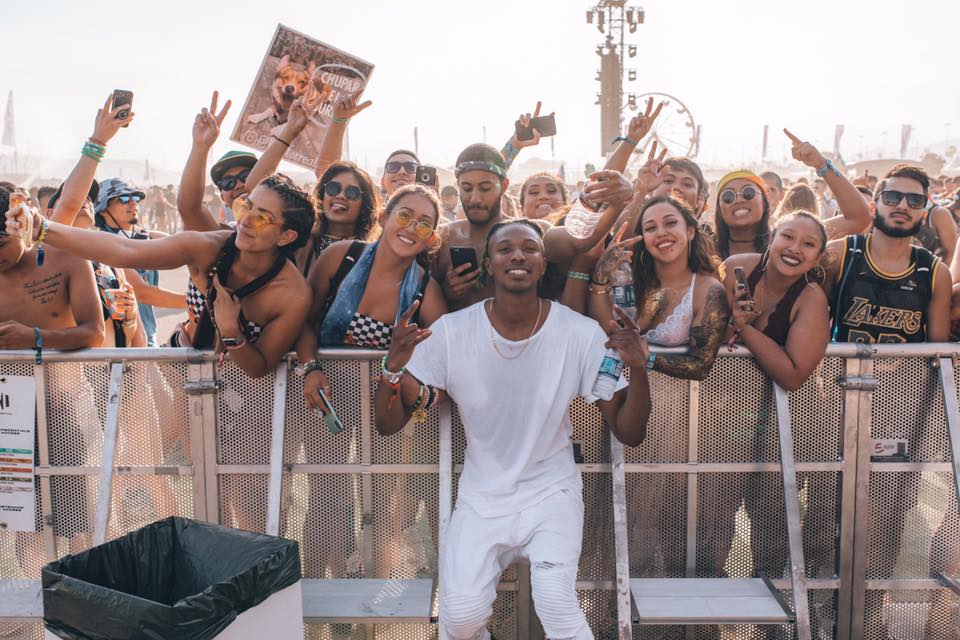 Coming from the Discovery Project back in 2013, you know better than most the early struggles of an artist early in their career. What are some tips or advice you would give to someone just starting out?
I would say the biggest thing, and this is what I always tell artists whether it's just giving feedback, is how are you going to set yourself apart from everyone else? My tip would be to find something that makes you unique, whether it's you putting your spin on an already existing genre or sound or just creating something from scratch – create your own identity. Don't follow trends basically.
You played an epic five shows during EDC Las Vegas this year. How did the sets you played each differ and did you have a favorite show that stood out to you?
So my favorite of the weekend was Saturday night at the bassPOD. That was the big highlight. But I did make each set different because I knew I didn't want to play the same set for fans that I know are going to see all five sets.
Each show had its own vibe. The campsite was like a day party so you can throw your own flair compared to playing Corona Beach at night, it's a different setting. Or even the pool party, so it just varied on the setting really.
Do you have any tips for reading the crowd?
Yeah, the big thing is: use your intuition. Really try to identify with the crowd, look at their expressions, look at the body language, and if everyone is just standing there and you're playing stuff that you think is fire and they're still standing there then you're doing something wrong. I come from a world where DJing… where I wasn't just playing a single genre all the time. I've seen different crowds… I think it just comes with experience.
You released your track "The Most" feat. Karra back in May. Where did you get the inspiration for this track and what did you want your listeners to take away from that song?
If they get the big take away, I wanted them to see a different side to SAYMYNAME. I know it's Hard Trap, it's always been Hard Trap, but also like in my sets, it's not all Hard Trap, I play all Hard Trap sets, but it's not always Hard Trap for an hour. I want them to see that I can play everything. I can make everything too.
We know that for artists it's really hard to stay healthy on the road, so what would you say is your guilty pleasure food?
My guilty pleasure food: fish and chips.
Fish and chips, they're so tasty!
Yeah, you can't eat fish and chips like two, three days in a row, it hurts. I mean… I want to, but I don't.
That was actually the last of our questions, we really appreciate you taking the time to sit down with us!
Yes, thank you!
---
Connect with SAYMYNAME on Social Media:
Website | Facebook | Twitter | Instagram | SoundCloud