Kotek releases his solo track "Reconfiguration", showcasing the young producer's incredible talent and keeps us guessing to what's next! 
---
You know a song is done right when it evokes certain emotions the minute you smash that play button. That moment it hits you, the listening experience lifts off, allowing the song to resonate with you even hours after listening to it. Producing a song in such a manner is no easy feat! However, the growing young Vancouver Island native Kotek is able to evoke that exact emotion on his newest track "Reconfiguration".
After earning himself a slot at Mysteryland in June of 2016 through winning a remix competition, Michael Mlikotic, better known by his stage name Kotek, has been on a serious roll of creative music. Kotek's impressive style mixes glitch hop, industrial, jazz and metal altogether – creating one heck of a diverse canvas. After each listen, you can't help but walk away from his tracks in amazement with a feeling of satisfaction.
So what does "Reconfiguration" offer off his musical canvas?
Coming off of a collaboration on REZZ's latest album, Kotek's solo track rocks foundations on Gramtik's label, Lowtemp Music, living up to the title "Reconfiguration." The track immerses the listener into a wild, vivid land filled with glitches, heavy guitar riffs, and off-kilter melodies that are both haunting and whimsical. It drives the listener from start to finish with energy in a chaotic yet cohesive pattern! You can see Kotek's signature style throughout this song, which allows this track to sparkle in effortless energetic enjoyment.  The artist truly capitalizes on his artistic vision throughout.
Enjoy Kotek's "Reconfiguration" as part of our #Beats2Share feature on YouTube:
There's no end in sight for Kotek's rising star in the sky
You might think Kotek would stop and let this release reach a full boil, but nope, he is not releasing the gas pedal. Instead, throughout the month of August, he will drop four new tracks to catapult his vision. If "Reconfiguration" is the baseline of which we measure this month's upcoming releases, we cannot wait for the onslaught of new music from this young upcoming producer!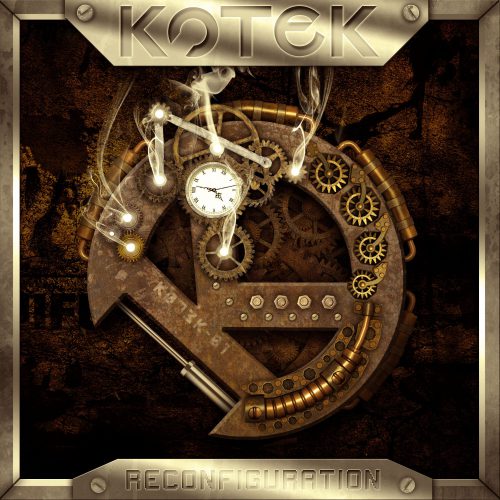 ---
Connect With Kotek on Social Media:
Facebook | Twitter | Instagram | SoundCloud | YouTube