Parisian artist Lifelike has taken Moon Boots' tune "Keep The Faith" and given it a Nu-Disco twist that will transport you to a different era.
---
Turning back the clock, it was a year ago in which Moon Boots planted his flag in Anjunadeep soil with the release of his debut LP First Landing. Garnering support from tastemakers and fans alike, today it has been announced that a full-on remix package for the album is due out for release this month! Featuring ten remixes in total, our first taste of what's in store on First Landing (Remixed) comes from Lifelike, with his take on "Keep The Faith".
While disco may have "died" in the last century here in the States, the influence that the genre had on artists around the world and the entire music scene is clearly evident to this day. Elements of disco have found their way into the myriad of electronic music's subgenres, including its revival in the form of Nu-Disco, and now the latest offering from Lifelike has continued that legacy.
This remix is stocked full of funky bass and synth work that will keep you coming back for more. Close your eyes while listening and you'll be transported to a dark nightclub in a distant era with a chilled cocktail and bumping dance floor. A perfect track for those hot summer nights or days by the pool when you're just grooving with some friends, Lifelike has left a lasting impression with his "Keep The Faith" remix.
Moon Boots' First Landing (Remixed) is due out on August 17, pre-save or pre-order your copy today as this is sure to be full of some quality takes on his originals. 
Stream Moon Boots – Keep The Faith (Lifelike Remix) on Spotify:
---
Love this remix of "Keep The Faith" by Lifelike? Stream or purchase a copy on your favorite platform today!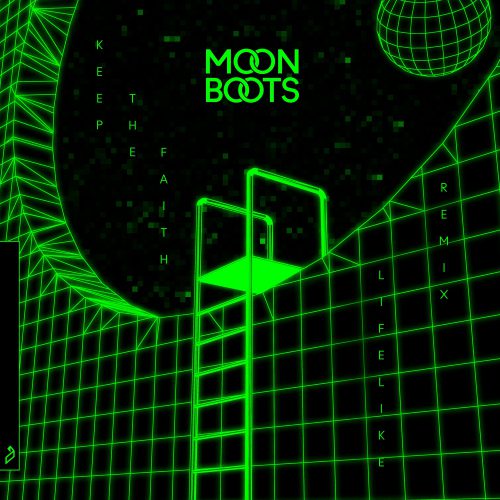 ---
Connect with Moon Boots on Social Media:
Website | Facebook | Twitter | Instagram | SoundCloud
Connect with Lifelike on Social Media:
Website | Facebook | Twitter | Instagram | SoundCloud