Woofax is giving fans a taste of his upcoming Journey EP with the premiere of the title track today. You won't want to miss this one!
---
One thing that allows for producers in dance music to stick out from the rest is the ability to be dynamic and never be stuck in a certain style. They can explore different genres and jump into different projects freely, allowing for artistic freedom that can be hard for other scenes. A great example of this type of artistry comes from bass music producer, Woofax!
Having recently released "Greazy" and "Playhouse", which were both spectacular tracks, and now he's following things up with an EP set for release on Circus Records dubbed Journey. The four-track EP intends to take listeners on a trip of their own down the rabbit hole of bass music, and we've secured a taste of what's in store with the premiere of the title track for you today.
In a fitting manner, "Journey" is a standout track on the EP and one that we immediately fell in love with. It's a wild ride that features Emotionz and Gisto and brings incredible melodic elements along with a heavy drop that will make any headbanger happy. With the release of the full EP on August 3, this track gives listeners an idea of the killer body of work that lies ahead, while also displaying Woofax's unique style.
Without further ado, we are proud to premiere Woofax's latest single "Journey" here at EDM Identity. Take a listen to the tune below, get ready for the EP release tomorrow, and let us know what your thoughts are in the comments!
Grab a copy of the Journey EP on your favorite platform!
Stream Woofax – Journey feat. Emotionz & Gisto on SoundCloud:
---
At first glance, Woofax might seem like a new name to the scene, but upon digging deeper you'll find that he has tons of accolades under his belt.
For over a decade, Simmers was the creative force behind Terravita and Hot Pink Delorean, both groups being widely successful. In addition, he has had individual tracks reach #1 for weeks on the Beatport charts. On top of all of this, Woofax is a successful mixing and mastering engineer, while also taking the stage at major festivals like Shambhala and more!
If you're looking for more insight into his work, check out our featured interview!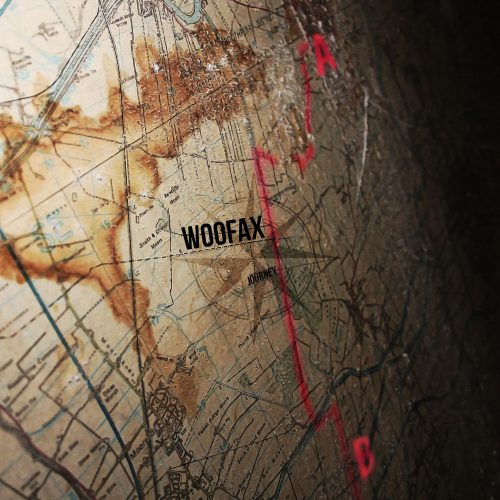 ---
Connect with Woofax on Social Media:
Facebook | Twitter |  Instagram | SoundCloud