As one of Dirtybird's most beloved and stylistically versatile artists, Justin Jay continues to flip the scene on its head with his latest offering "Cash Money"!
---
Through hard work and raw dedication, Justin Jay has been on a fantastic voyage (teehee), skyrocketing to stardom since joining the Dirtybird family of dynamic musical taste-makers back in 2011. Since then there has been no stopping the unbridled passion that seems to drip from every ounce of his being, connecting with fans on an almost spiritual level and delivering dance floor dominating tunes each and every time he hits the studio. Today, Justin Jay proves once again why he is a force to be reckoned with as he proudly presents his latest Dirtybird party pumper, "Cash Money".
The one thing that we love about Justin's musical vision is that he doesn't lock himself down to just one style. Sometimes he may be in the mood for a little tech. At other times, he chooses to deliver the fun with a little bit of disco flair. And he is never afraid to go a bit deep. But for "Cash Money", Justin gets the funky bass vibes flowing with a catchy vocal offering that is full of swag and simply intoxicating.
As a bonus, Justin has stripped back "Cash Money" for a little bit of remix action, delivering a gritty techno dub that provides us with a simple yet effective percussive rhythm, perfect for getting those hips grinding on the dance floor! Whichever form you choose to enjoy your "Cash Money", it's time to pull out those dolla bills and get ready to make it rain as club Justin Jay is officially open for business!
Stream Justin Jay – Cash Money EP on (platform):
Dying to see Justin Jay in action? Then make sure to grab your tickets for this year's Dirtybird Campout West Coast or check him out on his Cash Money Tour that just may be heading to a city near you! Check out the dates below!
---
Justin Jay's Cash Money Tour Dates:
7.28 – Albuquerque, NM – Effex Nightclub
7.29 – Houston, TX – Stereo Live Houston Terrace
8.03 – San Francisco, CA – The Great Northern
8.05 – Dallas, TX – Sisu
8.06 – Orlando, FL – Gilt Nightclub
8.11 – Bronx, NY – Elements NYC Music and Arts Fest
8.12 – Baltimore, MD – Moonrise Festival
8.18 – Denver, CO – Jackson's Rooftop
8.24 – Portland, OR – No Vacancy
8.25 – Chicago, IL – Spybar
9.01 – Los Angeles, CA – Skybar
9.06 – Seattle, WA – Q Nightclub
9.14 – Milwaukee, WI – SITE1A
9.15 – Minneapolis, MN – Union Rooftop
9.22 – Austin, TX – Carson Creek
9.23 – Santa Barbara, CA – Outside in Fest
10.03 – Costa Mesa, CA – La Cave
10.05 – Modesto, CA – Dirtybird Campout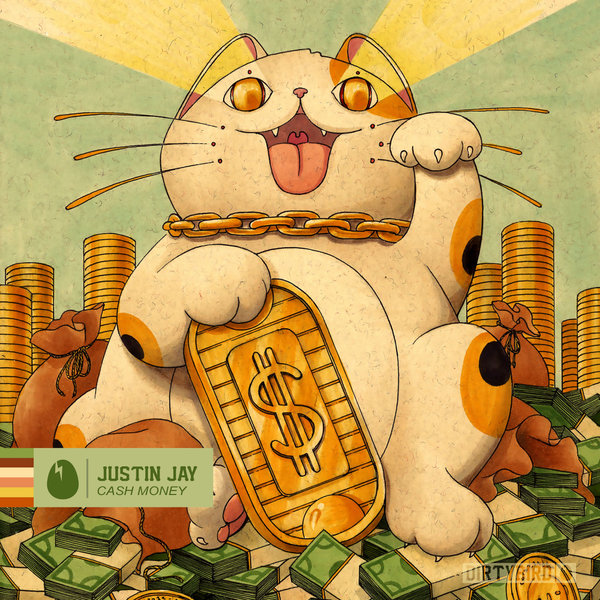 ---
Connect with Justin Jay on Social Media:
Facebook | Twitter | Instagram | SoundCloud