Bass brothers YOOKiE and Jameston Thieves get things popping with their newly released track, "Pop Rocks"!
---
With so many artists contributing to bass music, it's easy for sounds and personal styles to get muddled together. I've been a fan of YOOKiE since their collaboration with Black Tiger Sex Machine on their seductively dark track, "Lions", and they've been accomplishing new bass heights since. Marking their third collaboration, YOOKiE and Jameston Thieves have teamed up to create "Pop Rocks", a syrupy drip of ominous bass and a booty-shaking bass house flip.
"Pop Rocks" manages to satiate our appetite for sticky, low-frequency bass bobbles while retaining a crackling upbeat energy in the latter half of the track. It's the perfect track to slap on your bass face to and keep your feet moving. See what we have to say about YOOKiE's and Jameston Thieves' new track and stream it on Spotify or SoundCloud, and download your copy today for free!
Listen to YOOKiE & Jameston Thieves – Pop Rocks on SoundCloud:
As children, we all enjoyed the sizzling sensation of Pop Rocks candy on our tongues.
"Pop Rocks" brings this feeling to life by introducing the tune with that satisfyingl,crisp sound ingrained in our childhood memories. The track breaks into a danceable beat with deep vocalizing and descends into a sexy trap break before the build-up. What ensues is a slow and icky leakage of bass, with each grotesque warble hitting heavier than the last.
Following a short interlude, "Pop Rocks" kicks things up a notch and breaks into a trippy swell of bass house. The only thing I love more than the switch-up of soundscapes is the apparent detail to sound design. Though the track traverses styles, YOOKiE and Jameston Thieves tied it all together by keeping up a theme of distorted bass whips and crackles. The entire track exudes the essence of eating Pop Rocks, and I can't get enough of it.
What do you think of "Pop Rocks"? Leave us a comment!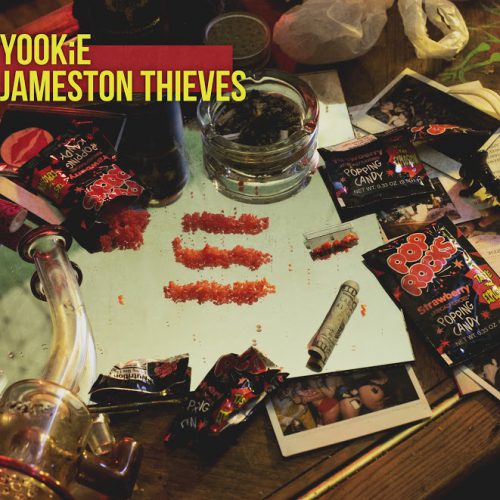 ---
Connect with YOOKiE on Social Media:
Website | Facebook | Twitter | Instagram | SoundCloud
Connect with Jameston Thieves on Social Media:
Facebook | Twitter | Instagram | SoundCloud | YouTube