The time has come for Notaker to release his debut EP on mau5trap and it's one that's left us absolutely stunned!
---
If you've been following the sounds coming from Notaker's studio over the past few years you should definitely be attuned to the fact that he's one of the most forward-thinking artists in the scene. Constantly pushing boundaries and blending his own influences for a signature feel that keeps us coming back for more, he has constantly impressed with previous releases like "Retribution" and the Genesis EP that dropped on Monstercat last year.
Today, Notaker has officially released his debut EP on mau5trap and it's a five-track stunner that will surely have you taking a journey into the depths of deep space. Dubbed EREBUS I, the EP features three solo tracks from the rising star, along with two collaborations that feature BlackGummy and Eminence that are just as powerful. This dark, industrial style is one that has been resonating with those who have found a love for artists like BlackGummy and REZZ, and Notaker's journey into the abyss is just as gripping.
From start to finish the EREBUS I EP offers up that intergalactic, space-fueled sound that will have you traveling the depths of the galaxy while listening, perfect for those dark rooms and late night drives. Don't sleep on this release as it shows off some of the best work that Notaker has released yet! Purchase or stream the EREBUS I EP on your favorite platform and add it to your collection today.
Stream the EREBUS I EP on Spotify:
---
Looking for an idea of Notaker's unique, creative process for the EP? He offered up the following response to give more insight:
"The concept behind this EP was to expand on the idea of my Vessel series by creating a story using the tracklist order, mood, and artwork for each song to tell an ambiguous sci-fi/space story about the Vessel. Essentially the Vessel's A.I. experiences a Fatal System Error after The Vessel travels through a wormhole, the Corrupted A.I. then becomes hostile towards the crew forcing many of them to jettison the Vessel and go into Hypersleep. The remaining crew then cut the power supply to the A.I. and have to travel back through the wormhole without any guidance. Also in the promo mix, I spliced in a few audio clips of dialogue from movies that I drew inspiration from for the story and artwork (Interstellar, 2001: A Space Odyssey, and Alien)."
---
Notaker – EREBUS I EP – Tracklist:
Fatal System Error
Notaker x BlackGummy – Corrupted
Hypersleep
Notaker x Eminence – Machina
Believe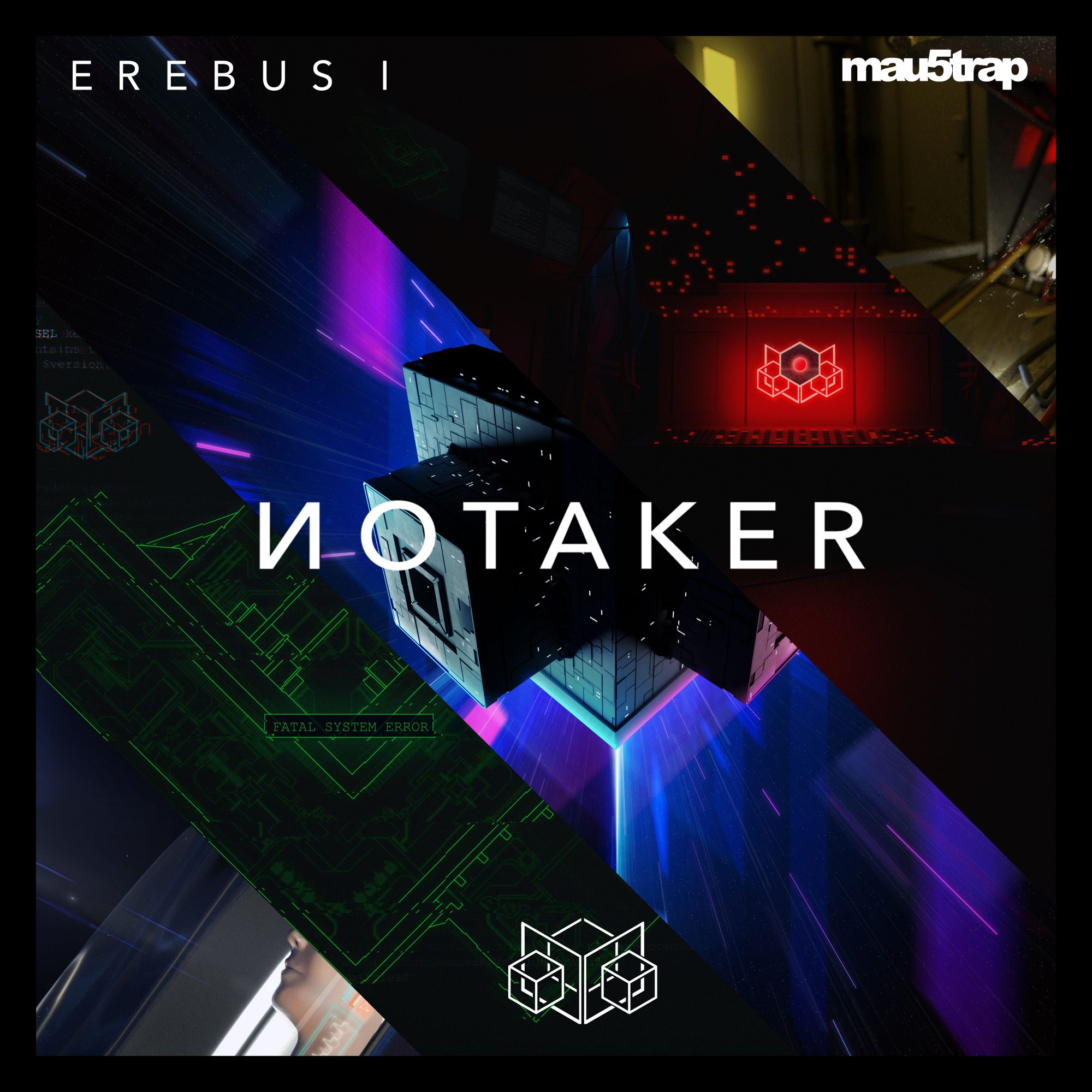 ---
Connect with Notaker on Social Media:
Website | Facebook | Twitter | Instagram | SoundCloud | YouTube