For all of us who can't make the trip out to Belgium this year, Tomorrowland has us covered with their four-channel live stream! 
---
Get your popcorn ready, for each and every one of us will be able to stream the magic of Tomorrowland right from home! This year's edition of the live stream will feature four mesmerizing channels that cover sets throughout both weekends of the festival. Of all the festival live streams I've watched, Tomorrowland has to be one of my favorites. It allows you to pick which artist you're vibing with most and giving you the autonomy to choose your own experience.
The live stream begins on Friday, July 20. Watch the stream below, read on for the full schedule, and tune in via live.Tomorrowland.com! 
Covering over plenty of sets over the weekend, the live stream is sure to give you a taste of the wide variety of impressive dance music present at this year's edition of the festival. On the live stream broadcast, you can catch world-renowned artists like Above & Beyond, Martin Garrix, GRUM, JAUZ, Steve Angello, and Armin Van Buuren, among countless other superstar artists.
Touching down in its long-time venue of Boom, Belgium, this year's edition will take place over the weekends of July 20-22 and July 27-29. This year's theme is The Story of Planaxis, in which all are invited to join in on the journey to find the fundamental beauty in Mother Nature's gifts under the sea. We can't wait to see how the theme will be embodied in the stage designs this year!
Check out the full live stream schedule below, and let us know which sets you're planning on watching in the comments! 
Watch the Tomorrowland 2018 – Weekend 1 Live Stream:
---
Tomorrowland 2018 Live Stream Schedule – Weekend 1: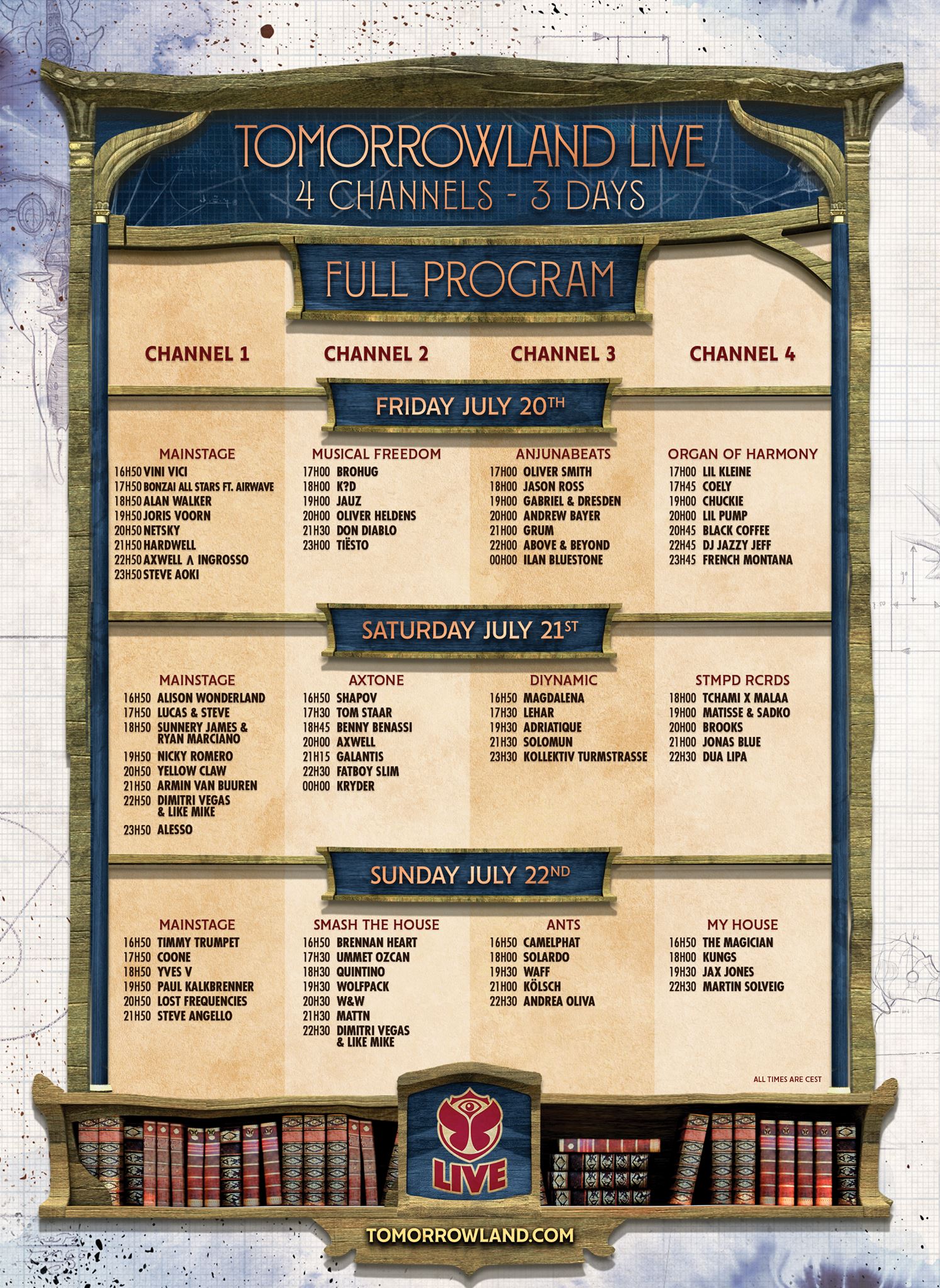 ---
Connect with Tomorrowland on Social Media: